With daylighting and natural ventilation having an important impact on both physical and mental wellbeing, leading manufacturer Senior Architectural Systems has seen an increase in demand for its aluminium fenestration systems in the fitness and leisure sector.
Senior has provided the full fenestration package for various contracts across the UK, with specifiers opting for the effective combination of energy-efficient and low maintenance aluminium curtain walls, windows and commercial doors sourced from a sole supplier.
The company's expertise in the fitness and leisure sector has led to the creation of a strong supply chain and number of repeat business opportunities, including multiple contracts with main contractor Pelikaan and specialist fabricator and installer Elite Aluminium Systems Ltd. Senior's portfolio of projects includes a number of both privately run and council-funded leisure centres, including the David Lloyd Leisure Centre in Emmerson Green, Bristol and the Bulmershe Leisure Centre in Reading.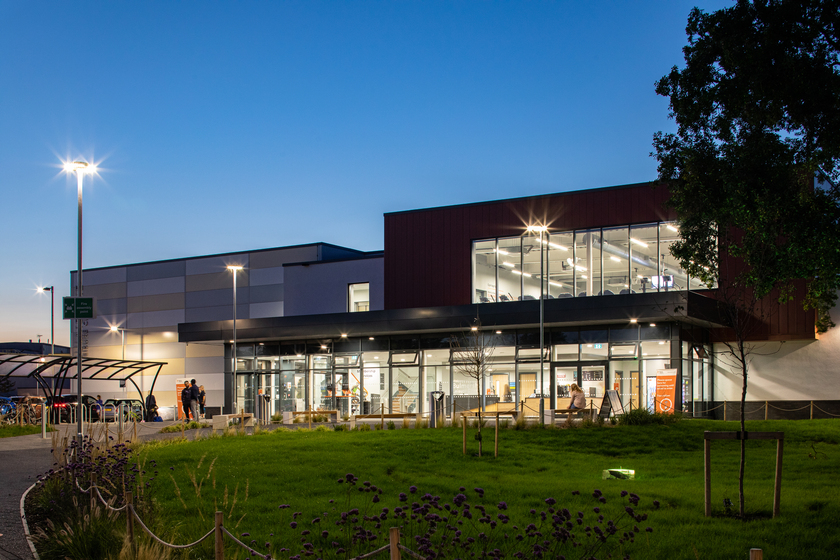 Both projects benefit from attractive glazed facades that have been created using Senior's slimline SF52 aluminium curtain wall system, which helps maximise the flow of natural light and create an attractive building envelope design. The incorporation of Senior's low-maintenance aluminium window systems also aides natural ventilation, with Senior's robust commercial doors helping to ensure the highest levels of safety and security. Senior's new low U-value PURe® Commercial Door system has also become a popular choice in this market, with many specifiers looking to combine size, strength and sustainability by choosing a durable system that can also help meet the required energy-efficiency targets.
To discover more about Senior's extensive range of aluminium fenestration solutions or to discuss your next project with Senior's architectural advisors, please visit www.seniorarchitecturalsystems.co.uk or search for Senior Architectural Systems on Twitter, LinkedIn, Facebook and Instagram