Vanquish Hardware Protection has acquired a new 3rd party accreditation scheme – a move that has been described as a 'game changer' for intumescent hardware protection by the company's Business Development Manager Mike Sutcliffe.
The leading UK manufacturer of precision Intumescent kits for rebated hardware in timber fire door assemblies has secured IFC (International Fire Consultants ltd) certification for both of its hardware protection products – FlexiFire® graphite-based and Fire Protectors phosphate-based intumescent.
The graphite-based FlexiFire® and the phosphate-based Fire Protectors expand upon exposure to heat, preventing heat transfer on rebated hardware, including hinges, locks and latches, flush bolts, door controls and letter plates, and sealing voids created during the rebating process.
Vanquish will be the only UK hardware protection manufacturer with 3rd party certification and, explaining its importance, Mike said: "Hardware protection products are not CE or UKCA marked; the problem is intumescent materials are not made consistently across manufacturers, and can behave very differently from one another, so there is no minimum requirement for graphite content in graphite-based intumescent, for example, and no maximum activation temperature.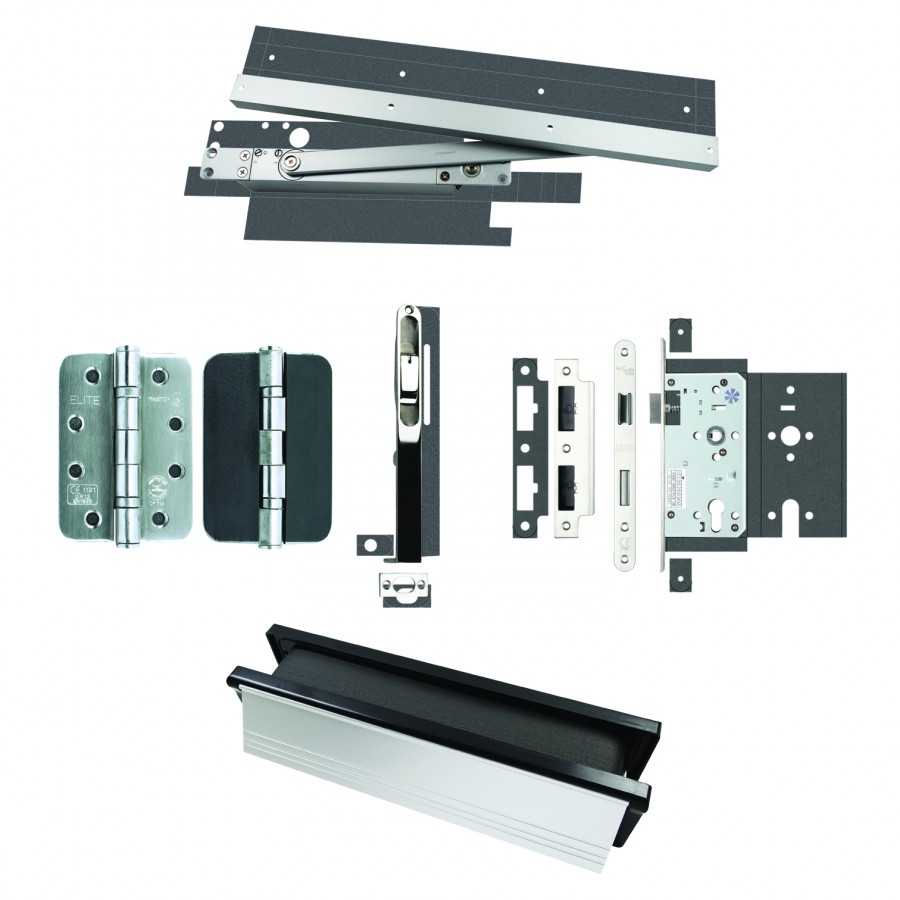 "IFC 3rd party certification coversinitial testing, includes audits to assess the consistency of production, and certified products are printed to ensure traceability throughout production. It really is a game changer for both us and hardware protection."
Vanquish boasts 30 years combined expertise and is expanding rapidly, with a second UK premises recently opened.
"As the first standalone company dedicated to intumescent hardware protection, we have always led the way and the 3rd party accreditation scheme shows our continued commitment to keep doing that," added Mike.
"All hardware installed on fire doors must be fitted without compromising the integrity of the assembly and this is absolutely critical where hardware is rebated into the doorset. Now we can provide our customers with even more peace of mind and ensure our hardware protection products will perform as intended, ensuring life and property are kept safe at all times."
To find out more, visit https://www.vanquish-hp.co.uk/ or call 01725 578020.