Local authority construction opportunities improving as projects in the community and amenity sector are finally showing signs of improvement after years of decline brought on by austerity cuts.
In an uncertain year for construction as a whole, the underlying value of projects in this sector starting on site actually edged up by 3% in 2019 according to Glenigan's market intelligence.
This was driven by substantial increases in new work in Northern Ireland, Wales and also the West Midlands, where projects such as a £38 million refurbishment of Wolverhampton's Civic Centre got the go-ahead.
The Wolverhampton development stalled when the original contractor, Shaylor went bust, but Willmott Dixon has taken on the work for the city council and is expected to start on site this month (Glenigan Project ID: 19438069).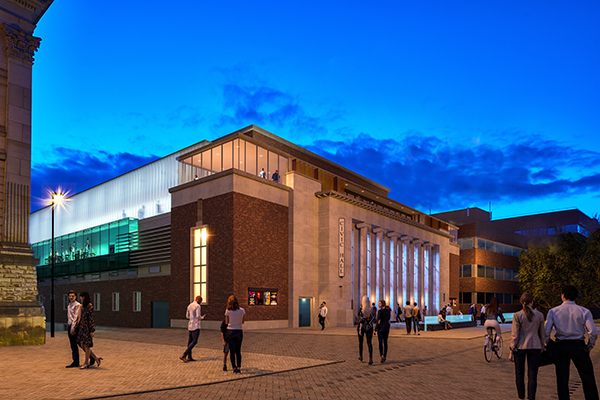 Willmott Dixon's Wolverhampton development is a rare major project moving forward in this sector. Many of the schemes that helped edge up starts during 2019 and are also driving work earlier in the pipeline are smaller in size, but often longer-term in nature.
In December, for example, Corrigenda started work on a £3.5 million mechanical measured term deal for Southampton City Council that should run for the next five years (Project ID: 19265799). A host of other long-term council-led frameworks are also moving through the procurement process.
Sandwell Metropolitan Borough Council has started prequalifying on a £3.2 million lift maintenance framework (Project ID: 19419709), while Staffordshire County Council is also looking for contractors for a windows and door replacement framework (Glenigan Project ID: 19442771).
Councils spend around £18 billion a year on construction according to the Local Government Association. This total includes spending on swathes of projects in the education and infrastructure sectors, which are also showing signs of steady improvement but not all community & amenity spending is by councils.
A number of crematorium schemes are also coming on line, including a £2.7 million scheme at New Cannock Chase for Horizon Cremation, which should start this summer (Project ID: 18374963).
A £3.5 million crematorium in Blackwood is expected to start in the New Year after the client, Crematorium Management awarded the construction contract to Cardiff-based contractor Encon (Glenigan Project ID: 18444748).
Councils are also spending money in this sub-sector, such as Coventry City Council's £2.1 million refurbishment of Lodge Cemetery, which should start this summer (Project ID: 19427817). Ayrshire Council is also refurbishing its main cemetery, Knadgerhill (Glenigan Project ID: 19428895). Glenigan's market research shows that both schemes are out to tender.
Work is also moving through the planning system and increasing at a faster rate than the value of work moving onto site. Glenigan's data shows that the underlying value of projects securing detailed planning permission in the community & amenity sector leapt by 21%.
This augurs well for the future and shows there are opportunities going forward in a no longer beleaguered sector.