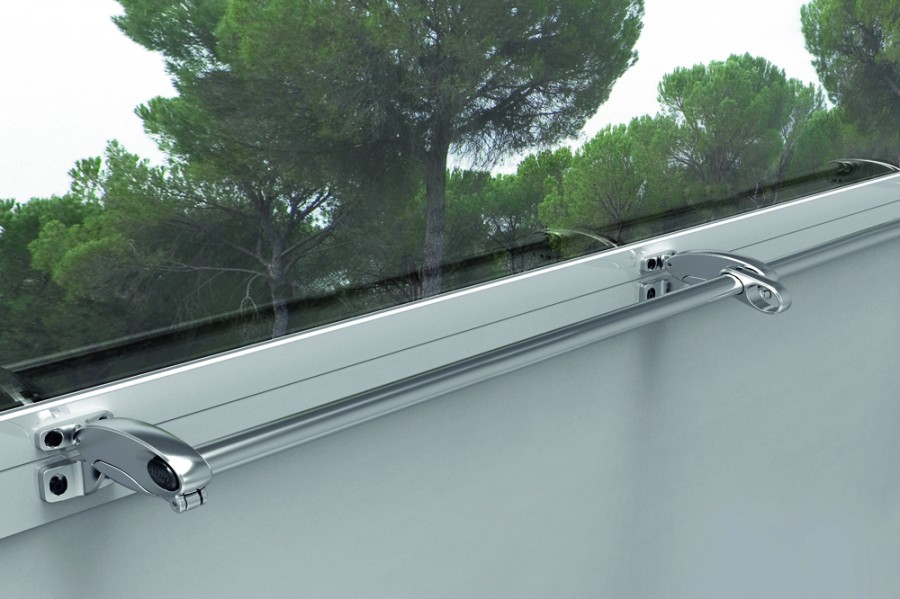 The window opener of choice, suiting top hung opening out sash windows made from either timber, aluminium, steel or pvc-u.
A stylish and modern design with no need for packers as it comes with a unique adjustable foot which covers various size steps.
The over centre design means the opener locks securely into place when the window is closed. Cycle tested to over 100.000 operations, Duoflex is one of the most robust window openers on the market. Link bars are available in different lengths to suit various sash widths, centre rings can also be fitted to enable pole operation for high level or hard to reach windows.
Please visit our web site www.strandhardware.co.uk or contact our technical team on 01922 639111 or info@strandhardware.co.uk.