NBS, the leading specification platform for the construction industry, recently celebrated a highly successful year since major investment of £31.8m was injected into the business by LDC, the private equity arm of Lloyds Banking Group.
The business is now on track to acquire its 1,000th customer onto its flagship SaaS product, NBS Chorus.
Described as a "game-changer" by industry sources and launched in January this year, NBS Chorus is a cloud-based platform for construction specification, used by architects, engineers and designers to rapidly create detailed specifications for construction projects; helping them work much faster and ensuring they are compliant with the latest standards and regulations.
Since January, Newcastle based NBS has set about moving its 4,000-strong customer base of UK construction practices onto Chorus and has seen strong take up across the board, as the industry finally begins to recognise the importance of digitisation through a cloud-enabled, integrated construction workflow.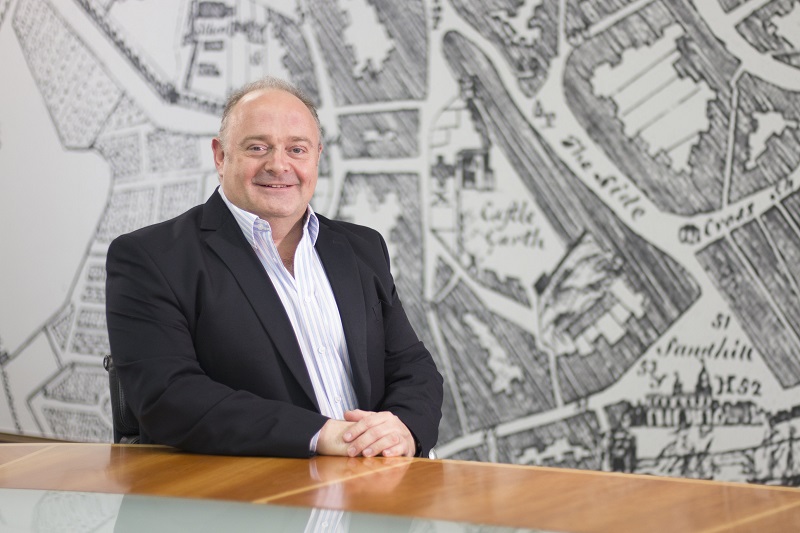 NBS has also ramped up its global operations, with the establishment of bases in Australia and Canada, allowing it to expand the global capabilities of Chorus.
With powerful collaboration features, NBS Chorus opens up new opportunities for construction product manufacturers to work more closely with specifiers to ensure that information about their products is made available in a structured format to the people that need it within the NBS platform. NBS is investing heavily in its manufacturer operations to ensure that specifiers and manufacturers can work effectively together as part of the process.
A large construction specification can run to hundreds of thousands of pieces of information and, along with a 3D model, is an essential data set required as part of the BIM process required by UK government. NBS Chorus allows the whole project team to collaborate together on the specification, regardless of location, and integrate with the 3D model to ensure that everything remains in-sync up to date and accurate, a feature which customers describe as "invaluable".
Traceability of construction information has come into sharp focus in recent years. In the future, government will require the construction industry to use digital technology to improve transparency of information and decision making, and NBS believes that its Chorus platform can become a key part of the so called 'Golden thread' of information – which will allow decisions to be tracked throughout a construction project, and ensure there is clear accountability.
Commenting on the achievements NBS has made since the deal, Richard Waterhouse said "The last 12 months have been hugely exciting as we have set about delivering the strategy and plans agreed with LDC on board as a partner.
"We're delighted with the uptake we've seen for NBS Chorus, which proves that the construction industry is ready for the adoption of cloud technology. With the further investment in our people, new international operations, and strong partnerships in place, we're in a fantastic position for further growth across all our markets."
A number of key appointments have been made both in the UK and internationally, together with an increased focus on values, culture and people across the organisation as it moves to become a complete SaaS operation.
Growth has been supported through the announcement of a number of partnerships with key industry players in the construction technology space – these include Autodesk, Graphisoft and Viewpoint (Trimble), as well as SolidCAD in Canada. NBS also continues to enjoy its successful long-term partnership and joint venture with IHS Markit, the global information provider.
LDC invested £31.8m into NBS in 2018 for a significant minority shareholding, while previous owner RIBA, retained 42.5% ownership.