A home counties carpentry firm which has completed a project with Swedish timber frame specialist Scandia-Hus has become a convert to a range of insulation products which can eliminate thermal bridging.
Reuben Sargent, project manager at RJS Carpentry Construction, has been singing the praises of insulating vapour control layer H'Control Hybrid, created by insulation specialist Actis, after using it on a new build in West Sussex.
H'Control Hybrid is one of four specialist products in the Actis Hybrid range which also includes honeycomb insulation Hybris and two variants of an insulating breather membrane Boost'R Hybrid and Boost'R Hybrid Roof.
And he loved using the products so much he believes they are the future for the entire construction industry.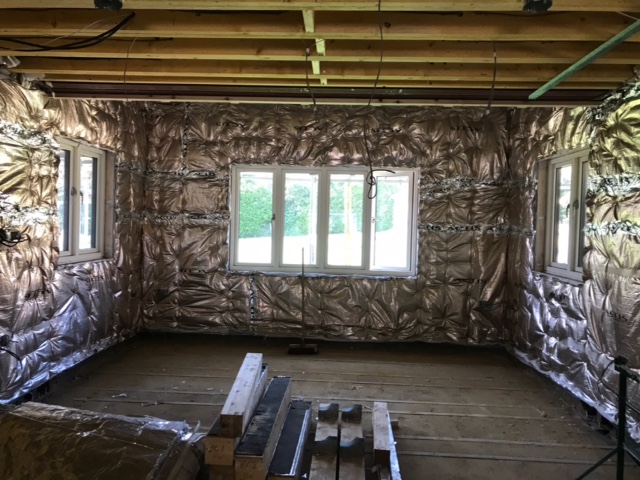 "H'Control Hybrid is the future for all new builds. It saved time, money and energy, which we all know is the way forward for productivity. I must say it also allowed other trades to get on with the projects that had to be completed because there was no problem with nasty fibres floating around the workplace which otherwise would be a health and safety problem," he said.
His colleague, managing director Rob Stenson, shares Reuben's enthusiasm and is keen to spread the word among other developers, architects and specifiers with whom he works.
Scandia-Hus has been using CE marked Actis products for a number of years following a trial on one of its showhomes which included carrying out a thermal imaging exercise.
The results, which showed an impressive lack of thermal bridging, convinced them that this was the best insulation for most of the homes it builds every year.
All products have LABC and LABSS registered details, LABC Warranty and Premier Guarantee approval and are accepted by the NHBC when used in accordance with the certification,
Scandia-Hus MD Derek Dawson said at the time: "After carrying out our initial experiment we were extremely pleased with the installation side of the material and from now on can reduce insulation installation time by up to 30%.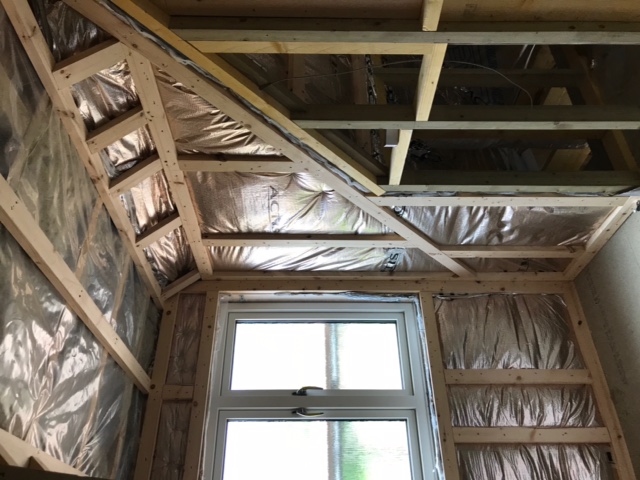 "The Actis Hybris panels are easy to cut to exactly the right size so they simply slot into the stud wall. Other benefits were minimal wastage and site cleanliness. And as if that is not benefit enough, the Hybrid range does not produce irritant and messy dust when installing."
Actis area sales manager for the South East and London, Liane Bayliss, added: "As thermal bridging makes up approximately 25% of a building envelope's heat loss, ensuring this is avoided is crucial. Thermal transmittance makes up a further 45%, with lack of airtightness counting for an additional 30%.
"Using insulation which wraps around like a blanket makes thermal bridging much less likely than using rigid products which can leave air gaps in awkward shaped corners unless they are cut to a very precise shape. At the same time, it's important to maintain an airtight layer against air leakage and a windtight layer to prevent air infiltration with a vapour control layer and a breather membrane."