ELCO Heating Solutions has launched the new TRIGON XXL range of floor-standing gas condensing boilers at an exclusive event at The Shard, London.
The new flagship model delivers up to 2MW from a single premix unit, which is an industry first. It is also compatible with natural gas or LPG and available in two variants, each offering powerful performance from a one-of-a-kind boiler design, as well as maximum BREEAM credits.
Guests at the event were able to view the key components of the new boiler, which highlighted its unique modular design. Developed by ELCO's extensive R&D team, this concept allows the new boiler to be disassembled into component parts to offer far greater flexibility when siting it in a commercial property where access is tight.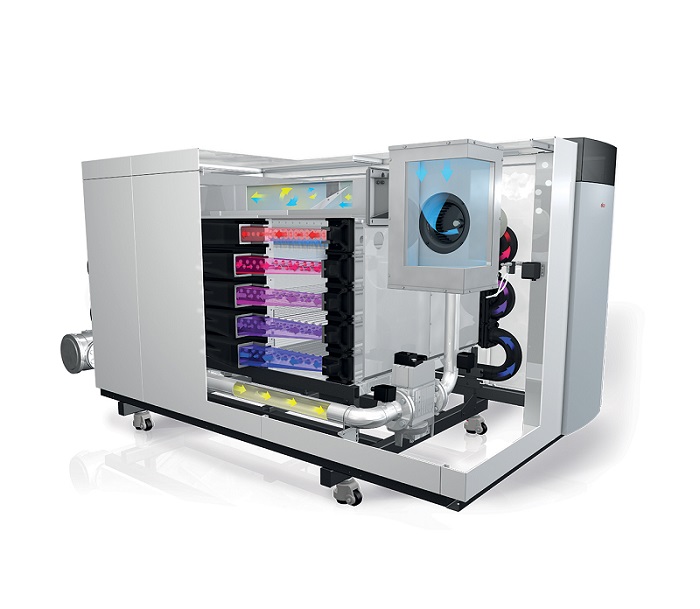 The London skyline was the perfect backdrop to emphasise the TRIGON XXL's capabilities in city centre commercial buildings, including its impressively low NOx emissions (<24mg/kWh), and ability to operate at a 30K delta T – making it ideal for taller buildings.
The boiler's low NOx emissions are achieved by utilising a unique heat exchanger geometry and a water-cooled cold flame burner. Combined with an optimised combustion system, plus a stainless steel heat exchanger to provide a reliable and robust lifetime performance, the TRIGON XXL offers gross seasonal efficiencies of up to 95.9%.
Another major benefit of the TRIGON XXL boiler is its low water content design, which ensures it can respond rapidly to today's complex heating systems, which often combine multiple heat sources. Its low water content also ensures the boiler has a small footprint, meaning the TRIGON XXL can be utilised in a wide range of commercial applications. Finally, with an extremely lightweight design, several boilers can be situated on rooftops without any concern over reinforcing the floor.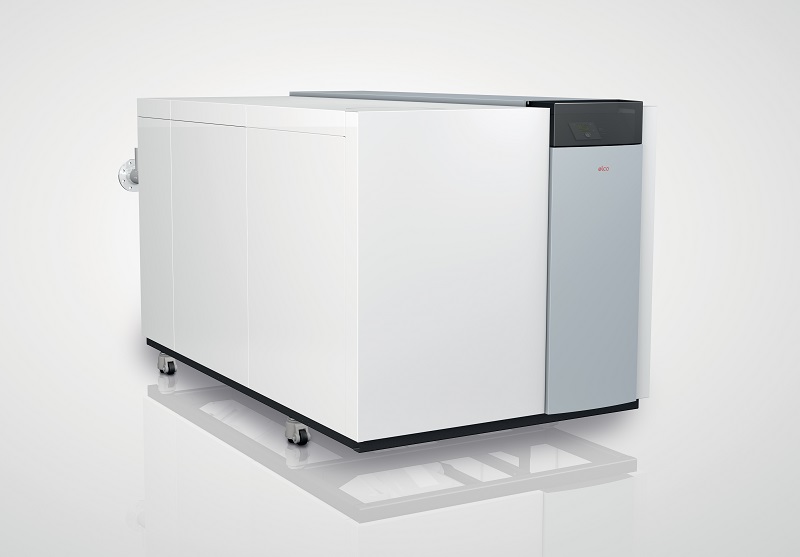 The TRIGON XXL is available in 'ECO' and 'EVO' variants, which combine to offer 19 different models. 'ECO' models offer excellent efficiencies and reduced energy consumption, covering outputs from 650kW to 1600kW.
Topping the new range are the 'EVO' models, which offer the 'best of both' thanks to high power outputs alongside excellent efficiencies. The industry first 2MW version also features an additional heat exchanger section to bolster power and performance, while keeping energy consumption and emissions to a strict minimum.