Battersea Power Station redevelopment is creating an extensive new neighbourhood and business quarter for London, all serviced by an extension to the London Underground.
On the 42-acre brownfield site, the huge £9bn project is divided into eight phases, with each designed and built by a specialist architect and construction team.
Phase 3 of the redevelopment includes five unique, multi-storey buildings, built around the distinctive "Flower" building designed by Gehry Partners. This will be known collectively as Prospect Place and is to the East of Electric Boulevard, also part of Phase 3.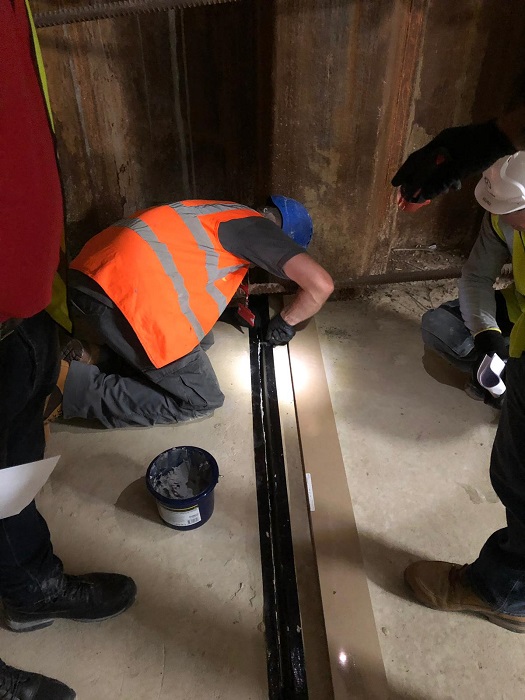 Prospect Place will provide approximately 700 new apartments, plus double-height retail units at street level, and multi-use community areas.
These new building structures were designed with 20 to 50mm wide structural expansion joints between adjacent floor slabs to accommodate the high levels of thermal and other movement anticipated. This required the joints to allow +/- 10mm movement, which is effectively +/- 20 to 50%, meaning a total joint movement capability of 40 to 100%, plus the joints also had to provide an acoustic barrier to prevent noise transmission as wells as providing a minimum of 2-hours fire resistance.
The consultants selected the Emshield DFR-2 System following previous good experience on this and other developments, because it could easily meet all the requirements.
Emshield DFR-2 can accommodate more than 100% joint movement capability and is uniquely CE Marked to EN-1366-4, confirming fire resistance for up to 4 hours.