As Santander rolls out its new Café Banking concept across the UK, it needs its image to be consistent with its South American operation where the concept is already well established on the high streets and city centres – but the distinctive red profile they need is not of standard UK design.
Architectural Profiles Limited's 'Custom Bespoke Profile' service was commissioned to faithfully recreated the Santander style of 24mm deep symmetrical 'shopfit' approach for both inside and out.
The makeover has been very successful with an approx 30% increase in footfall.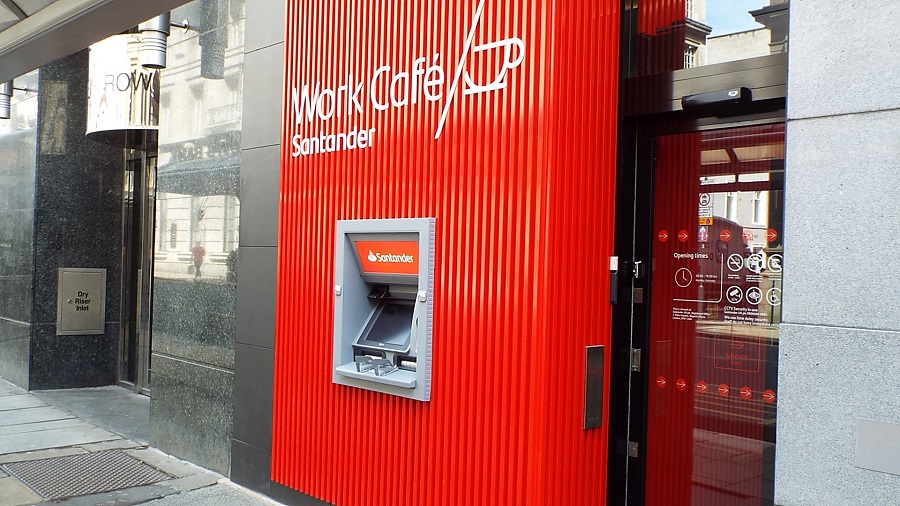 The 'Custom Profile' service provided by APL allows architects and designers the flexibility to create a truly bespoke original cladding profile or panel system which is exclusive to them and their project, be that a 'signature' design statement, a full building envelope, a façade as illustrated here, or a specific interior design feature.
There is virtually no limit as to what can be considered as a viable cladding concept - and APL has over 33 years of bespoke profile designing to their credit which is a built-in 'complimentary' part of the APL package.
All profiles and panel systems are designed and manufactured in APL's own UK production facility.