Concealed windows within framing systems are not new but the WICLINE MAX range with its hidden handle raises the bar.
Building on the technology of the popular WICLINE 75 window series, WICONA's new 'MAX' range integrates an innovative concealed window handle into the sash that dramatically enhances sightline aesthetics and maximises natural light.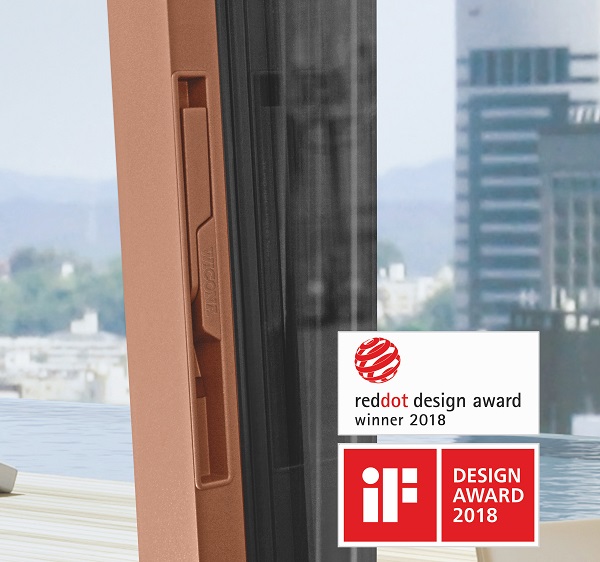 The handle on the WICLINE 75 MAX has been recognised at the iF Design Awards and also the 2018 Red Dot Design Awards, where it was accredited for its "functionally sophisticated design" and scope to open up "attractive architectural possibilities."
In addition to a unique handle design, the WICLINE 75 MAX has concealed sashes, hinges and fittings to create a consistent and minimalist external and internal appearance.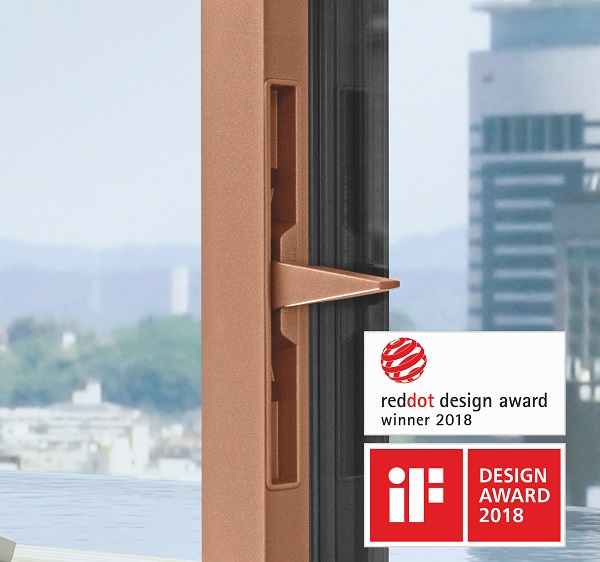 The slim structure and concealed handle also means that there is no external difference between fixed and opening fields making the delivery of stunning design solutions for both commercial and residential projects simple.
A choice of four opening types are available, side-hung, turn-tilt, bottom-hung and tilt-first. WICONA also offers 25 exclusive colour options for profiles and handles, to fulfil a wide range of design aspirations.
With regards to thermal insulation, the WICLINE 75 MAX offers excellent Uw values as low as 0.81 W/(m2K), thanks to its thermally-broken profiles and insulation strips. The window system also has a Class 4 air permeability rating and an E750 water tightness rating.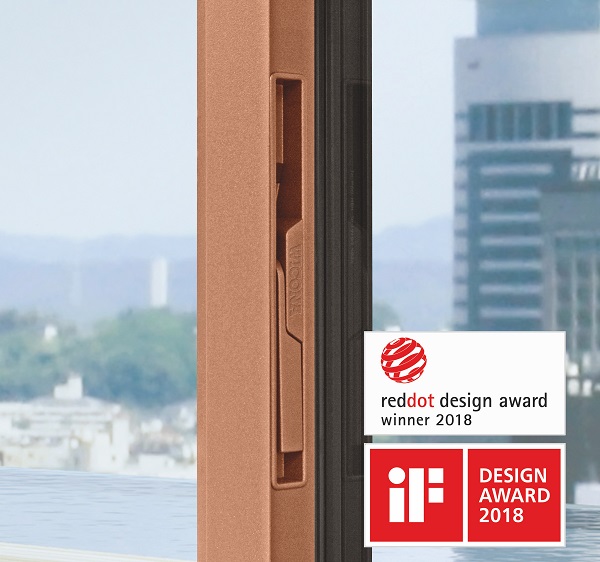 The WICLINE 75 MAX is produced using WICONA's INFINITE ALUMINIUM, an innovative product featuring a minimum of 75% post-consumer scrap aluminium. With the highest recycled content on the market, the carbon footprint of the WICLINE 75 MAX is minimal.
Linked to WICONA's recycled polyamide thermal break material this window truly is a significant step forward in product sustainability and has been awarded Cradle to Cradle bronze certification.
WICONA is part of the Hydro Group, a world leader in aluminium solutions that also encompasses sister brands Sapa and Technal.
Through its globally renowned Hydro Technology Hubs, the group is shaping a sustainable future, with innovative products that satisfy and surpass customer expectations, in line with demands of CSR and increasing environmental regulations.