Topseal, one of the UK's leading GRP fibreglass roofing manufacturers has released Topseal Direct Lay, an innovative new liquid-applied overlay system that is quicker and more convenient to install.
Topseal has also gained BBA approval for the new GRP roofing system, which is suitable for a wide range of flat roofs, both new builds and refurbishments. For refurbishment projects, Topseal Direct Lay can be installed without the inconvenience of removing the existing flat roof structure.
Topseal Direct Lay is a seamless system that can be specified for almost any project, regardless of size or complexity. The versatility of the system means that it can also be fitted directly onto tissue-backed insulation for a warm roof construction. Its visual appeal makes it suitable for showpiece architectural projects, whilst its leading technical performance means that it can even be used as the waterproof layer on large commercial buildings.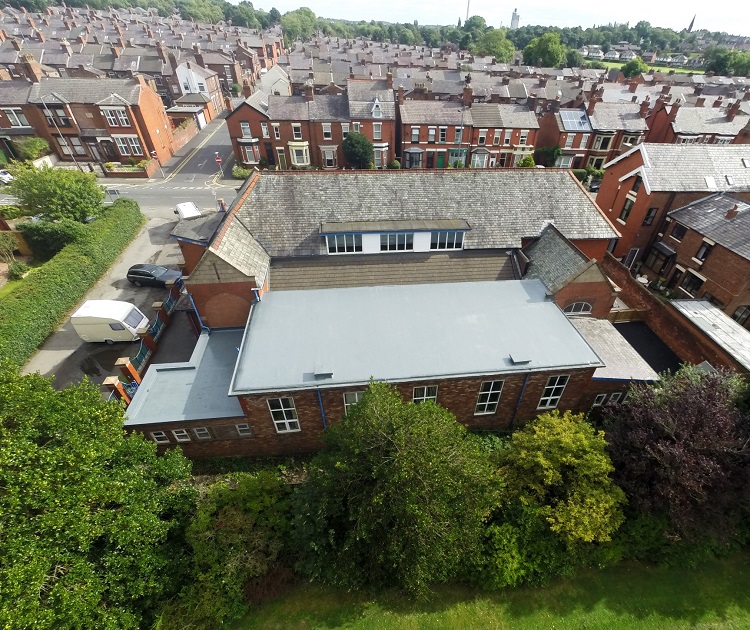 Allan Frizzell, Technical Manager at Topseal, said: "We responded to demand from customers for an overlay roofing system that didn't require the removal of the existing roof and therefore made the whole process much quicker. We're expecting a high level of interest from local authorities and social housing providers looking to upgrade existing roofs as well as from specifiers in the new build sector requiring an aesthetically appealing solution to all their flat roof problems."
He added: "Topseal Direct Lay is a stylish, high performance system that permanently eliminates leaking and ongoing maintenance required on older bitumen and felt flat roofs. We believe that it is the best GRP flat roofing system currently available in the UK."
The innovative roofing system can be applied directly to a range of materials including felt, asphalt, concrete and tissue-backed insulation and all components are cold-applied, which eliminates the risks associated with the use of heat or flames during installation.
As a BBA certified product, Topseal Direct Lay has been subjected to laboratory tests, on-site evaluations, quality management checks and rigorous inspections. Products, like Topseal Direct Lay, that receive BBA Agreement Approval are recognised by building control, government departments, architects, specifiers and industry insurers. The certification is a mark of quality, safety, reliability and provides reassurance that the product is fit for purpose.
Ss with all Topseal systems, Topseal Direct Lay is only installed by the company's national network of trained and approved Installers. The Topseal Direct Lay is supplied with a 20 year material and workmanship guarantee. An optional guarantee protection certificate and insurance backed guarantee is available.
Suitable for both domestic and commercial work, Topseal Direct Lay ensures minimal disruption on site and reduces landfill as no removal of the pre-existing roof is necessary. Tests have confirmed that it has low environmental impact, which makes it suitable for projects looking to achieve high sustainability targets. No new decking boards are required, either, minimising the risk of water penetration into the building during installation.
Topseal Direct Lay is available is a wide range of colours and finishes, including any BS/RAL colour topcoats, plus an anti-slip finish. The roof surface is suitable for walking on after only 12 hours, whilst it's tough, impact resistant surface is able to withstand one of the most common causes of leaks in bitumen and felt flat roof systems – impact damage from wind-blown slates.
The system is durable enough for balconies, walkways and stairs as well as for technically demanding applications such as domes and green roofs. Its visual appeal means it can be used to simulate lead finished, incorporating standing seam and rolled joint features.
Topseal Direct Lay is suitable for use on most flat roof projects, including extensions, garages, dormers, porches and orangeries, through to large flat roof commercial projects with bespoke architectural detail.
The company provides full specification assistance from its experienced and knowledgeable team. The Direct Lay system continues to build on Topseal's tradition of manufacturing the best GRP roofing technology which is designed to last a lifetime.