Flooring manufacturer Amtico is extending its resilient Entryway Collection with the introduction of three stunning patterns: Inertia, Force and Charge.
Amtico Entryway is a tough, resilient and protective carpet, featuring reinforced scraper fibres that remove grit and moisture from visitors' shoes as they enter a building.
The carpet is made from high-quality 6,6 nylon fibres, which are backed by a robust PVC layer to provide comfort underfoot. In addition, the flooring is solution dyed for incredible fade resistance, which is particularly important for highly-glazed sunlit areas.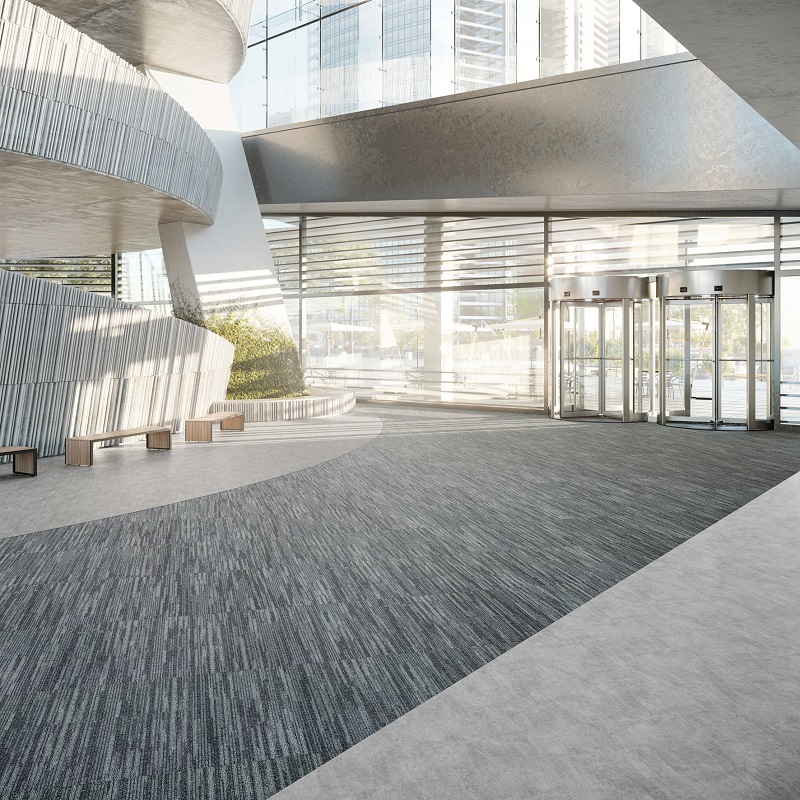 Inertia, Force and Charge are each available in four colours, ranging from classically-toned neutrals to a welcoming blue. The new designs will be supplied as 18x36-inch tiles; a size which complements each design's subtle yet distinctive patterning.
The high-performance Entryway Collection presents understated style to complement the aesthetics of a building's main floor, whether LVT or carpet. Its hard-working functionality also protects the adjacent floor's appearance by helping to remove excess dirt and damaging particulate matter.
The new patterns complement Entryway's existing designs, Ruffian, Recoarse and Take Back, which are each available in two colourways.
The new designs will be available from April 2019.