Two churches, in North Yorkshire and Merseyside have specified the new BBA certified flat roofing system, Topseal Direct Lay, for roof covering solutions.
The roofs of both the Starbeck Methodist church in Harrogate and St Andrews church in St Helens were leaking beyond patch repair, leading to damage to the interior of both buildings and posing an ongoing maintenance burden.
The roofs were 50 m2 and 130m2 in size at St Andrews church and 200m2 at Starbeck Methodist church. Topseal Direct Lay was applied directly to asphalt on concrete at Starbeck Methodist church and directly to felt on concrete on one roof at St Andrews Church and onto asphalt on the second roof.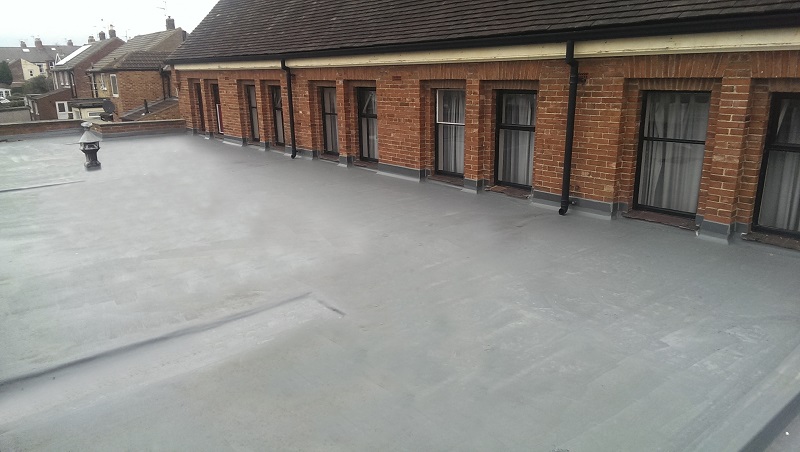 Following initial roof inspections from the Topseal approved installer, Topseal Direct Lay was specified as it is a robust solution that is quick to fit without having to remove the existing flat roof substrate. This meant that the work could be carried out by the Topseal Approved installer with minimal disruption, providing the perfect solution for the churches, which could remain in use. Topseal Direct Lay is an innovative new liquid-applied GRP overlay system that is quicker and more convenient to install. It was a cost effective solution for the churches, especially as the company provided a 20 year material and workmanship guarantee.
Alan Frizzell, Technical Manager at Topseal, said: "Topseal Direct Lay was developed in order to overcome many of the issues with flat roof replacement systems, in particular the inconvenience of having to put a building out of action whilst work is in progress. Our system will deliver a long term maintenance-free solution for both churches, whilst retaining the aesthetics and original design of these buildings. It meant that both churches could remain open whilst the works were carried out.
"Topseal Direct Lay is becoming popular with churches as it is a more cost effective solution compared to full replacement of the roof and the system can also be finished in a simulated lead or copper finish."
As a versatile system, the Topseal Approved installer could easily incorporate a number of tricky box gutters and parapet walls on the church roofs.
As well as felt, asphalt and concrete, Topseal Direct Lay can also be fitted on to tissue-backed insulation. All components are cold-applied, which eliminates the risks associated with the use of heat or flames during installation.
With minimal disruption on site and no landfill as the removal of the pre-existing roof is not necessary, Topseal Direct Lay is even faster to install than a standard GRP system.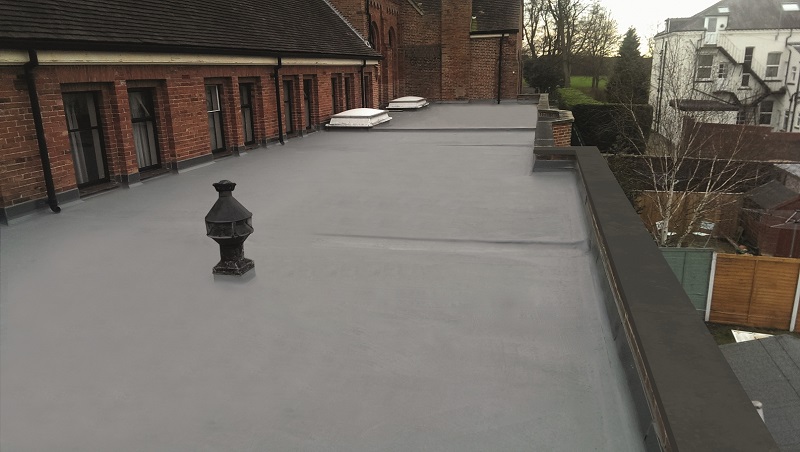 Suitable for both domestic and commercial work, Topseal Direct Lay is available in the full range of BS/RAL colour topcoats and a variety of finishes. With a tough, impact resistant surface, the roof surface is suitable for walking on after only 1-2 hours and can withstand impact damage from wind-blown slates, which is a common cause of leaks in bitumen and rubber flat roof systems.
As with all Topseal Systems, Topseal Direct Lay is only installed by the company's national network of trained and approved installers. The system is offered with a 20 year product and workmanship guarantee with the option of a guarantee protection certificate and a 10 year insurance backed guarantee.
Topseal Direct Lay is BBA approved and is suitable for both new and refurbished flat roofs.
The company provides full specification assistance from its experienced and knowledgeable team. The Direct Lay system is the latest in a range of highly reputable BBA certified roofing systems from Topseal.