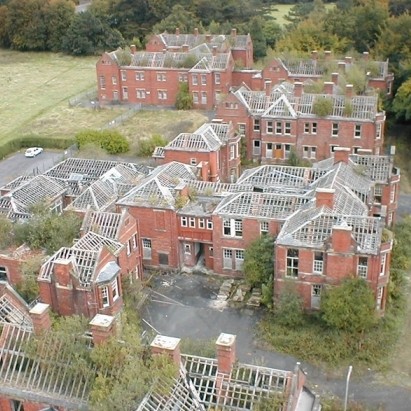 Work has begun on the redevelopment of the former Whittingham hospital in north east Preston.

The city council unanimously approved plans to extend and amend the planning permission for the former psychiatric hospital site in early February. This has allowed the landowner, the Homes and Communities Agency (HCA), to access significant Government funding to begin demolition works in advance of redevelopment.

The HCA is investing £4.2m of Public Land Infrastructure Funding to remove the majority of the old hospital buildings, which currently occupy the site of the proposed new housing and pose serious health and safety risks. The HCA plans to retain the listed church on the site, the sports club facilities and five standalone character buildings known as the 'villas'.

In total, 650 new homes will be built in four phases over the next 10 to 12 years. Taylor Wimpey is expected to commence construction of the first phase of 150 homes in late 2014, with a mixture of market and affordable dwellings.

Whittingham Hospital is one of 11 HCA sites that will contribute to the Preston, South Ribble and Lancashire City Deal agreed with Government last year. The 10-year initiative will create 20,000 net new jobs and more than 17,000 new homes through crucial highway, transport and community infrastructure.

Marie Hodgson, Head of Area for Lancashire and Cumbria at the HCA, said: "We're using significant Government funding to unlock the hospital site, which will lead to hundreds of new homes being developed in the next few years. The redevelopment of the site will contribute towards the wider housing and economic goals of the City Deal through the delivery of crucial infrastructure that will benefit residents and workers and support the growth of the Preston local economy."

The HCA acquired Whittingham Hospital from the NHS in 2005. At its peak, the hospital was one of the biggest institutions in the country, housing around 3,500 psychiatric patients.