Senior Architectural Systems' award-winning PURe® aluminium windows and doors have been widely used across the new Perry Barr residential development in Birmingham, which is one of the city's largest ever housing and regeneration projects.
Senior's low U-value PURe® aluminium systems were specified for three of the four plots that comprise the first phase of the development that is located on the site of the former Birmingham City University (BCU) Teaching Campus.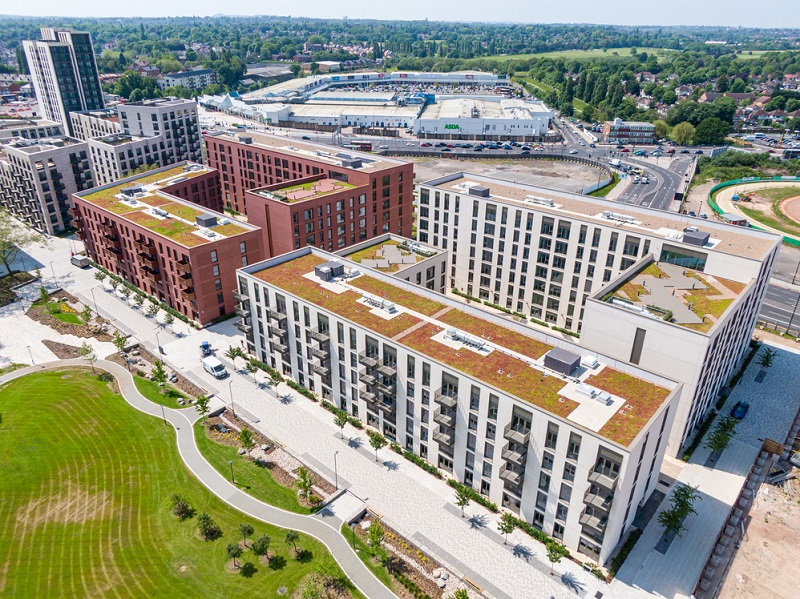 The contract has seen Senior work with two separate project teams, collaborating with main contractor Vinci and fabricator partner Duplus Architectural Systems on plot 7, and with Wilmott Dixon and Acorn Aluminium on plots 8 and 9.
Plot 7 is the largest of the first phase of developments and features six new buildings in total, ranging from five to 15 storeys and constructed as a traditional concrete frame. Each building comprises both one and two bedroom apartments and ground floor retail or leisure space, with all dwellings benefitting from private or communal outdoor areas. To provide safe and secure access, and ensure that each apartment is as energy-efficient as possible, Senior's low U-value PURe® aluminium windows and doors were specified and installed throughout.
Senior's thermally-enhanced PURe® aluminium tilt and turn windows and PURe® SLIDE patio doors were also installed to the 430 individual apartments that have been constructed by Willmott Dixon across the four and six storey buildings known as plots 8 and 9. This part of the Perry Barr housing development utilised MMC and off-site manufacturing elements such as light gauge steel frame, brick slip façades, pre-manufactured balconies and balustrades, and bathroom pods.
Senior's unique PURe® aluminium system features a highly-efficient expanded polyurethane (PUR) thermal barrier, and the company was recently recognised with a King's Award for Enterprise for the successful development of the system and its commitment to innovation.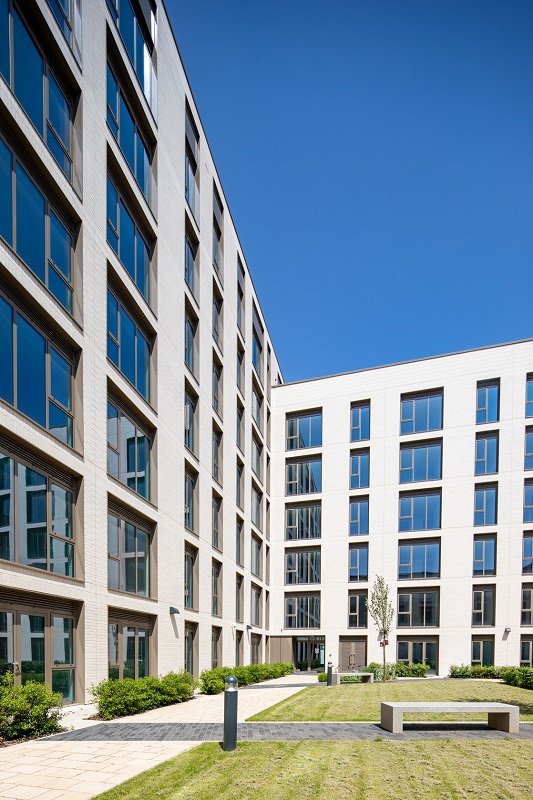 The company's patented PURe® window system can achieve U-values as low as 0.71W/m2K when calculated as a commercial CEN Standard window to comfortably meet the latest targets set out by Part L of the Building Regulations.
As well as helping to prevent heat loss to reduce energy consumption, the PURe® system also offers 'cradle to cradle' recyclability, with even the PUR thermal barrier able to be reused with no requirement for landfill.
Over the last decade, Senior has continued to develop and extend its PURe® range to include a variety of window styles and both commercial and residential door options.