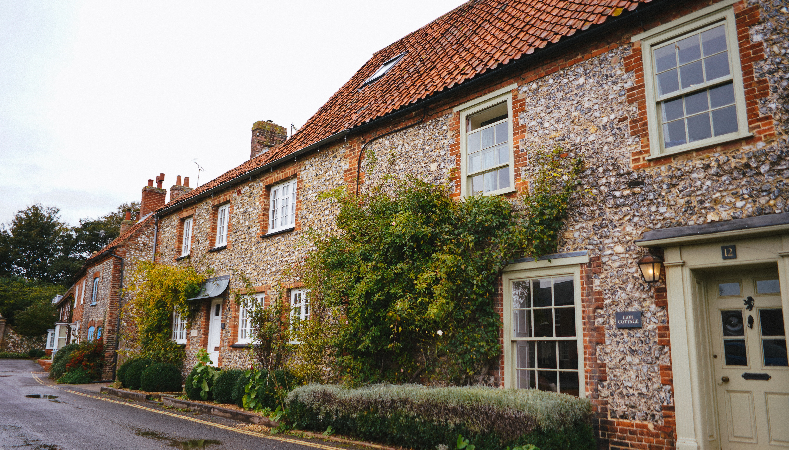 The UK Property Market is 'Busiest in a Decade'
The latest index from online property portal Rightmove has found that the number of potential buyers enquiring about each available property is 34 per cent higher than it was a year ago. It appears that the UK housing market is showing no signs of slowing, with buyer demand outstripping supply at the fastest rate in a decade.
The situation was a far cry from a year ago when the UK entered its first lockdown to deal with the covid-19 pandemic, subsequently closing the housing market completely and most banks and private lenders halting borrowing until further notice.
"The recovery has been astounding," writes MT Finance on their website. The specialist lender wrote, "The stamp duty holiday, and its extension in the Budget earlier this month, has played a big part in boosting confidence in the market, which was already high."
Buyers have expressed interest in more spacious properties
Home buyers have an increased demand for space, both inside and outside of the home. Where being close to a station or within 30 minutes of the office was once a priority, there has been a change in perceptions, with a desire to work from home more often and maybe only frequent the office on alternative days.
In particular, MT Finance continues, "Many Londoners have been looking for much larger pastures new, heading to the traditional commuter belts of Surrey, Hampshire, Sussex and Berkshire, and even further afield such as Norfolk."
"This opens up whole counties that may have been considered off limits before, and relatively cheaper property prices. This, combined with low mortgage rates, makes it a win-win scenario for buyers."
Interest rates remain low, with the Monetary Policy Committee voting this month to keep interest rates at 0.1 per cent –hence the market should remain stable in the short term at least.
With lenders returning to 95 per cent loan-to-value mortgages thanks to the introduction of the government's mortgage guarantee scheme (Yorkshire Building Society is the first lender to offer this and others expected to follow suit in coming weeks), this will only help demand continue. Homeowners have also increased more interest in renovations to increase living space, home offices and maximise their garden space.
Is there uncertainty ahead?

The restrictions and how much they will ease will play an important role in the continued demand and growth of the housing market.
Employment needs to be stable for people to get their mortgages approved and to finance their renovations. Hence, low covid-19 rates and less restrictions will certainly help to keep various industries busy and afloat. Equally, whether we have a continued need for furlough and if the government will continue to offer it, may be crucial for some people who work in hard-hit sectors such as offices, events and hospitality.
Either way, Easter is traditionally busy for the housing market – properties and gardens begin to look their best, while this year the continued rollout of the vaccination programme and easing of lockdown rules will provide added impetus. So we could certainly expect strong housing growth for the next few months ahead.