NHBC, the leading warranty and insurance provider for new homes in the UK, is continuing its commitment in supporting the increasing role of Modern Methods of Construction with the acceptance of a new system for the construction of walls.
The H+H UK's storey height elements, which have been used by Barratt to build circa 600 new homes, is one of more than 40 MMC systems now accepted by NHBC.
The elements usually used with Roofspace's I House system is intended for the construction of domestic houses of up to two storeys with rooms in the roof. Celcon Elements are manufactured from the same intrinsic material as aircrete blocks and have the same performance advantages including excellent thermal performance with reduced heat loss at thermal bridges.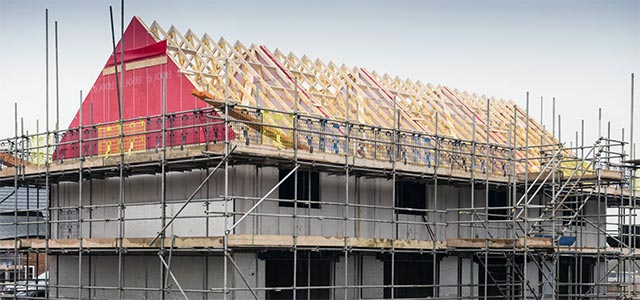 NHBC's Innovation Manager, Richard Lankshear said: "There is a widely recognised need to drive housing supply in the UK and we have worked closely with builders and Government for many years to address this.
"We expect to see more innovative solutions emerge over the next decade and NHBC's thorough and rigorous approach to the acceptance of new MMC systems that meet our standards will help bring benefits and certainty to manufacturers, developers and builders."
Cliff Fudge, H+H's Technical Director, said: "We are committed to helping developers and the industry deliver new homes for consumers. We are now at a stage where we have a proven build quality and speed along with a reduced number of reportable items and look forward to continuing our work with NHBC and Barratt in the future."
Oliver Novakovic, Barratt's Technical and Innovation Director, added: "We have seen excellent construction quality on site with the H+H Celcon elements and are delighted that we are helping to provide high-specification new homes by embracing MMC."