Tarkett, the global leader in sustainable flooring solutions, has launched its Inspiration collection.
Nature is a wonderful thing and there is no doubt that natural furnishings and accessories can be highly desirable. However sometimes practicality demands 'an inspired step beyond nature' - especially in today's world.
With this in mind, Inspiration is a dry back (glue-down) LVT specifically designed for the UK market, which offers a range of natural flooring looks combined with a tough, strong and long-lasting surface finish.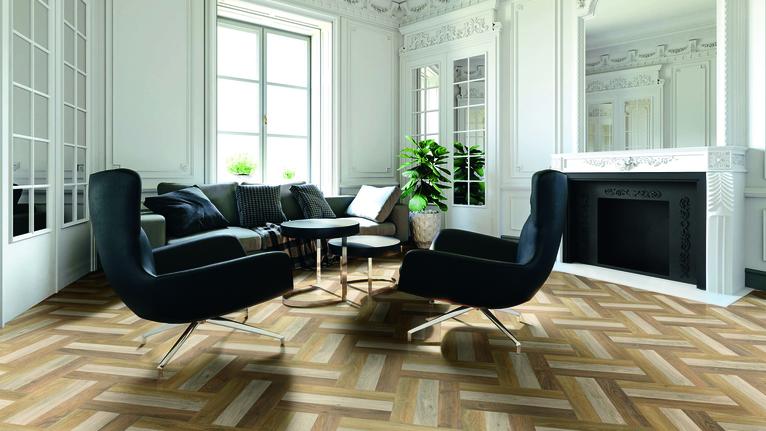 Available in a range of 12 colours in rich wood and natural stone effects, Inspiration offers the perfect combination of style and performance for any commercial or residential setting.
Each colour in the collection is available in two formats; the first is the 'natural' plank or tile size for the chosen design, whilst the second offers a smaller option which can be used to create more intricate patterns and designs. All plank and tile sizes feature a four-sided mini bevel which enhances the depth of the natural look.
For more creative effects, each of the colours and formats are designed to work harmoniously alongside one another.
Everyone loves the timeless look of oak, and Inspiration offers up three stylish choices English Oak, Contemporary Oak and Rustic Oak. For those looking to replicate decorative patterns, a traditional triple herringbone layout can be created using the English Oak, Natural and Light colours.
Ceramic floor styles have always been desirable for many types of interior design scheme. Tarkett's rock design is a subtle take on a contemporary limestone effect. Inspiration can be used to create a 'herring-stone' layout using the three colours together.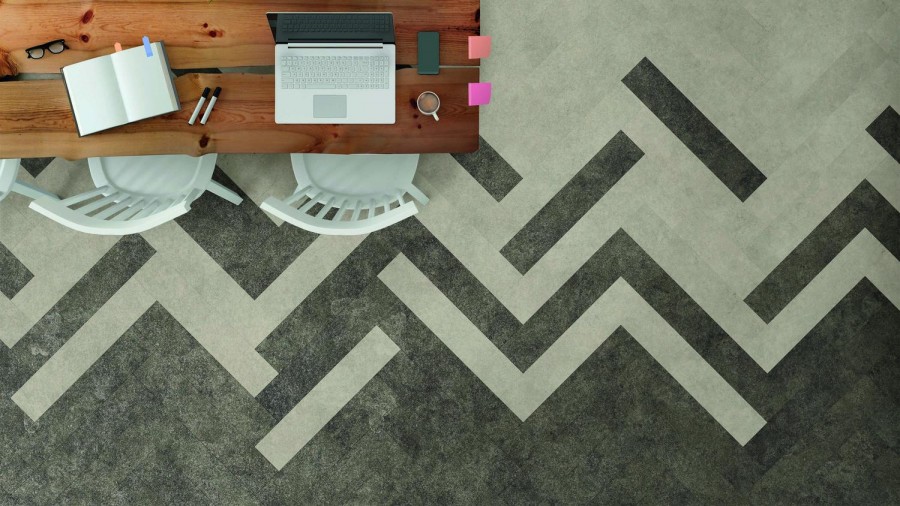 The Inspiration collection is engineered in Europe to the highest standards, by combining several functional layers for the ultimate performance in strength, and the highest resistance to scuffs and stains.
Steve Urwin, Marketing Manager – Residential, Tarkett, said "Inspiration by Tarkett is a naturally stylish collection which makes it possible to explore a range of different flooring design layouts. It taps into the current trend for herringbone and decorative patterns, and provides architects and designers with countless creative options - all of which can be achieved with remarkable effect."
As with all of Tarkett's floors, the Inspiration collection is 100% phthalate free, and maintains incredibly low VOC emissions, to improve indoor air quality. Inspiration is 100% recyclable and can be recycled through Tarkett's ReStart programme.
Inspiration is part of Tarkett's 'Core Collection' and is available for next day delivery from UK stock.