They say beauty is only skin deep, but when you're creating wet rooms and shower areas, it's an attribute that On The Level believe should apply to every single square inch of your project.
New materials and ever-evolving techniques mean that extravagant bathroom spaces aren't just a feature within construction projects, but they are now standing as a commodity in their own right in private homes as well as becoming increasingly popular and easier to install.
The luxurious, hotel-style chic design that On The Level offers can be found in bathrooms throughout the UK, from gyms and care homes, to apartments, new-builds and hospitals. But what happens if you scratch beneath this impressively shiny, seemingly perfect surface?
Does the beauty extend beyond the eye-catching tiling and highly polished gratings? Or is this the point at which it ends?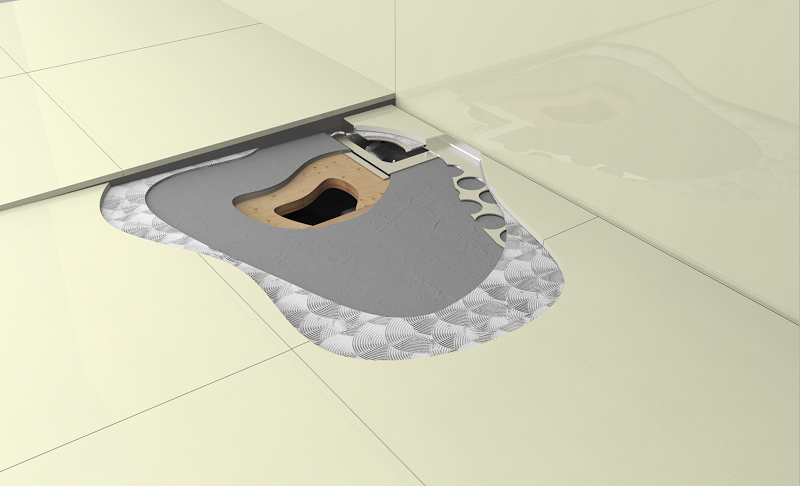 In On The Level's experience, delivering wet rooms and shower areas that shine on all levels involves looking far beyond the 'look and feel' element. Believe it or not, it's actually beneath the finishing touches where the true beauty lies.
All On The Level wet room systems, both standard and bespoke, are manufactured to exacting standards which help ensure (among other things) that the projects are 100% watertight, fit for purpose, and built to last.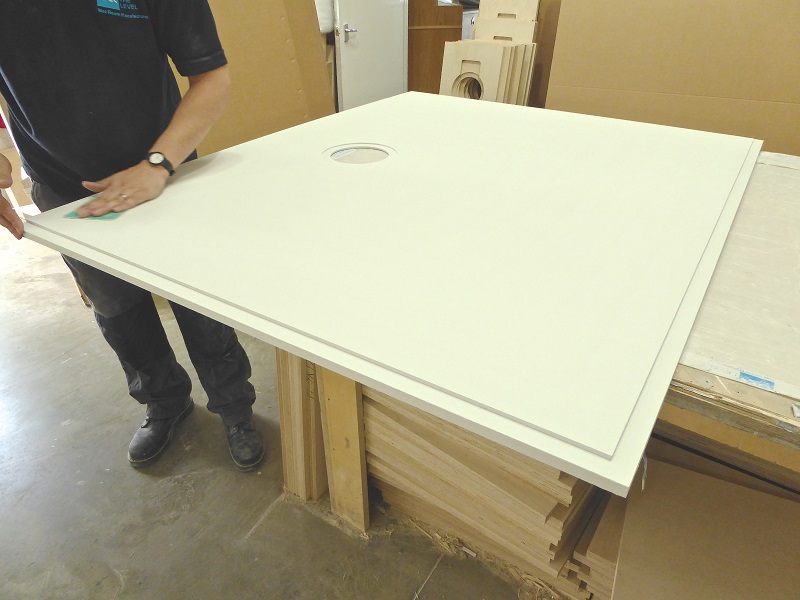 Saying that, this can't be achieved unless the right work has taken place beneath the surface, and materials play a key role in providing the right foundations for any quality piece of work. On The Level works hard to carefully select the best quality products for their shower formers.
The main material they work with is birch plywood, sourced from Finland, Estonia and Russia. Not only is birch recognised as being one of the most dimensionally-stable woods on offer, but the birch plywood used by On The Level to create wet room formers is FSC®-certified, meaning it's been given the global standard for sustainable forestry.
The use of birch also goes hand-in-hand with biophilic design. While it may be incorporated into On The Level's projects for its properties; strength, durability, versatility and flexibility, it also brings a natural element that sits at the core of its work.
Furthermore, birch doesn't become brittle with age and, when paired with laminations that are bonded together using a phenolic resin, On the Level's formers bring inherent toughness and dependability to wet room construction.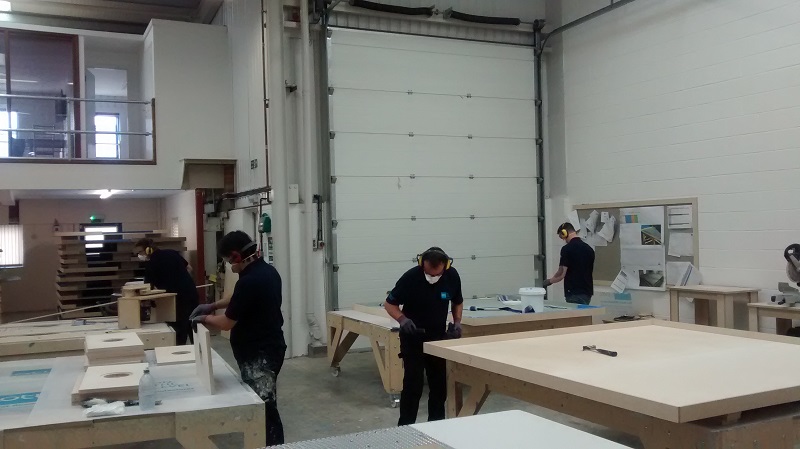 Materials aside, one of the best ways to guarantee quality, as well as the right end result, is to go bespoke rather than opting for off-the-shelf solutions. Take On The Level's wet flooring systems for instance, they're made to measure, meaning they can easily be adapted to meet the project requirements at hand. In turn, this means contractors can save time and minimise hassle at the installation phase. (You can find out more about On the Level's wet room flooring solutions here).
As the saying goes, what you see is what you get. But when it comes to industry-leading wet room and shower design, what you see should be a reflection of the entire project, both on the surface and beyond…