Isover's E-WM-17 and E-WM-20 Robust Detail specifications have been updated to include a lighter Gypsum board, resulting in a more cost effective solution for house builders, while still offering a +5dB performance over Building Regulations.
A Robust Detail is a separating wall or floor, which has been assessed and approved by Robust Details Ltd to ensure that it satisfies Part E of the Building Regulations. It also means that house builders won't have to undertake costly pre-completion sound testing.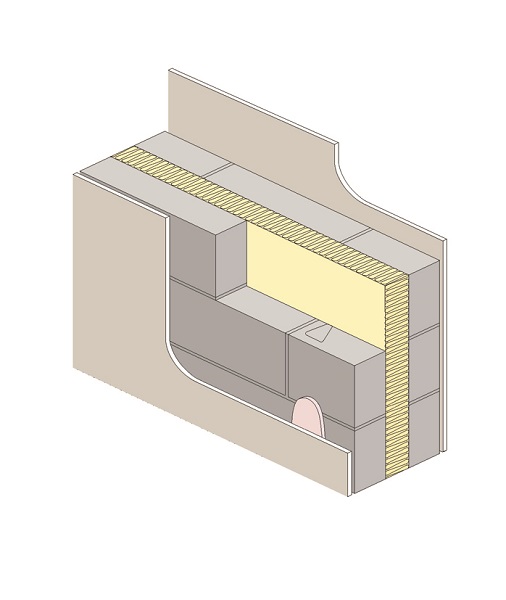 Previously, Isover's proprietary E-WM-17 and E-WM-20 Robust Details specifications required the use of 9.8 kg/m2 plasterboard, however with the newly-amended details a lighter 8 kg/m2 plasterboard can be used.
Chris Roughneen, Technical Manager at Isover said: "The lighter plasterboard specification was something that our customers were asking for, which is why we have invested in amending these Robust Details. The wall is now more cost effective for the developer, but it still achieves the same excellent level of performance that it did previously."
Isover RD Party Wall Roll is a glass mineral wool acoustic insulation used to reduce the passage of sound across a party wall that has been designed to meet the requirements of Approved Document E (England & Wales) and Technical Standards Section 5 (Scotland).
Robust Details Ltd has recently published a new handbook, including Isover's E-WM-17 and E-WM-20, which can be downloaded on their website.