VRC Homes in Cambridgeshire is the latest among a growing number of housebuilders to move away from traditional plasterboard in favour of Gyproc Habito Super Strength plasterboard.
A specialist in modular steel frame structures, Managing Director Michael Philpot sees VRC Homes being a 'cut above the ordinary housebuilder' – for him, the move away from traditional plasterboard is key to creating a positive homeowner experience and cites the cost difference between Gyproc Habito and standard plasterboard as "worth every penny".
"I want our customers to buy homes from us which are practical," says Philpot. "Gyproc Habito opens up all kinds of possibilities for homebuyers when it comes to moving in and personalising the space. I'm proud to tell people the walls are strong enough to take a heavy TV, or a huge mirror hanging from just one or two woodscrews. And, without exception, everyone is impressed to learn they can leave behind their drills and wall plugs, instead just screwing straight into the plasterboard with a screwdriver."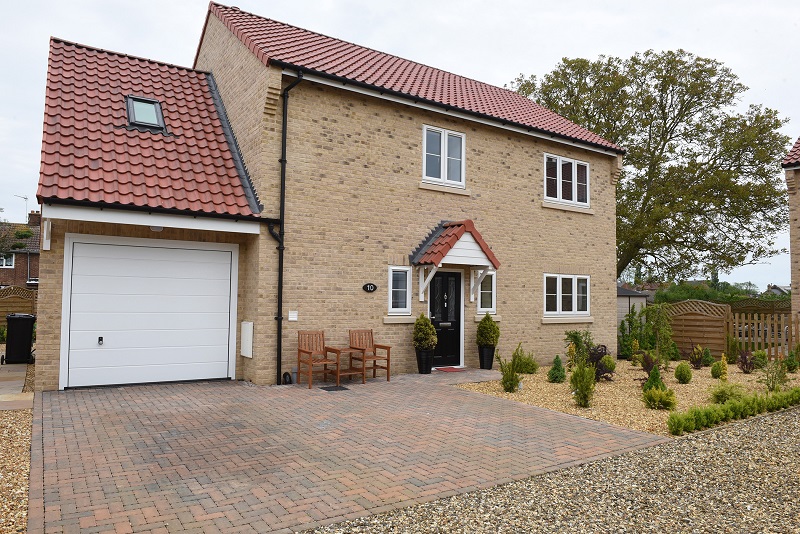 From bungalows to four bedroom houses and apartments, when it comes to specifying building materials, Michael Philpot likes to 'trade up' to overcome what he perceives to be some of the failings of traditionally-built homes and the superior quality of his latest development, Harrington Gardens in Norfolk, really stands out from the crowd.
"Our off-site modular steel frames already set us apart and we make the most of being different to what people would ordinarily expect from a housebuilder," continues Philpot.
"We then look to specify the best building materials for each project - whether it's bricks, kitchens, windows or, in this case, plasterboard. What I particularly like about Gyproc Habito is when you knock on the wall, you don't get that hollow sound people have come to expect from new-build homes – because we've used Super Strength plasterboard, our homes feel and sound solid."
Harrington Gardens is the first development in the VRC portfolio to specify Gyproc Habito Super Strength plasterboard and it will now be included as standard across all new VRC Homes schemes. "It may be a slightly more expensive product, but it's worth every penny," explains Philpot. "The differential is negligible within a total build cost and it's become one of the key selling points in our marketing. Using Gyproc Habito, homebuyers can easily see our homes are built better. After all, why would anybody want flimsy walls?"
Sarah White, Residential Sector Manager, British Gypsum couldn't agree more: "It really is time for the building industry as a whole to invest more meeting customer needs and it's great to see VRC Homes going way beyond the norm to build great quality homes."