Intratone, one of the Europe's largest access control specialists, has reported 'significant interest' in its new product ranges following its presence at the Chartered Institute of Housing's (CIH) Conference and Exhibition.
The event saw Intratone showcase a variety of products and technologies across its product ranges. The live demonstrations proved to be a particular success, attracting a large number of people to the stand to hear more about Intratone's wireless intercoms, access control systems and digital noticeboard.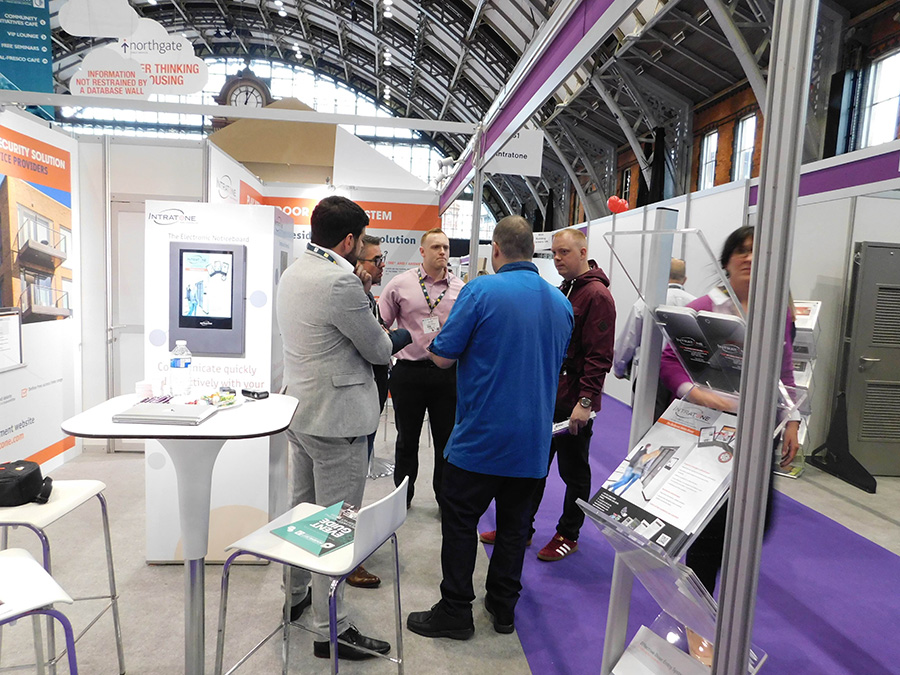 Nicolas Gaine, International Sales Manager at Intratone, says the stand was very popular: "Everyone wanted to pose questions and have been extremely engaged with our products.
"The CIH Expo has always been one we are keen to attend, and with this being our fifth year we wanted really wanted to demonstrate the importance of the sector to us as a business."
Intratone's products and systems are designed with both landline and mobile technology in mind, to offer the maximum flexibility to residents, installers and customers alike.
The technology utilised by Intratone's systems is also cost-effective; the absence of handsets from the intercom systems, for example, means lower hardware costs and lower maintenance requirements as everything is handled externally on a secure web platform.

http://www.intratone.com