Only a Stannah Stairiser CR (Curved Rail) wheelchair platform lift could help support the mobility requirements of Castle Howard in North Yorkshire—the stately home of the Howard family for over 300 years.
Matthew Nicholson, Head of Commercial Operations at Castle Howard, explains that the previous lift had served the building well it had come to the point where it was unreliable and repair parts had become impossible to source.
The lift had been in place for many years and with the high volume of paying visitors (+250,000 annually) it was business-critical that we replaced it.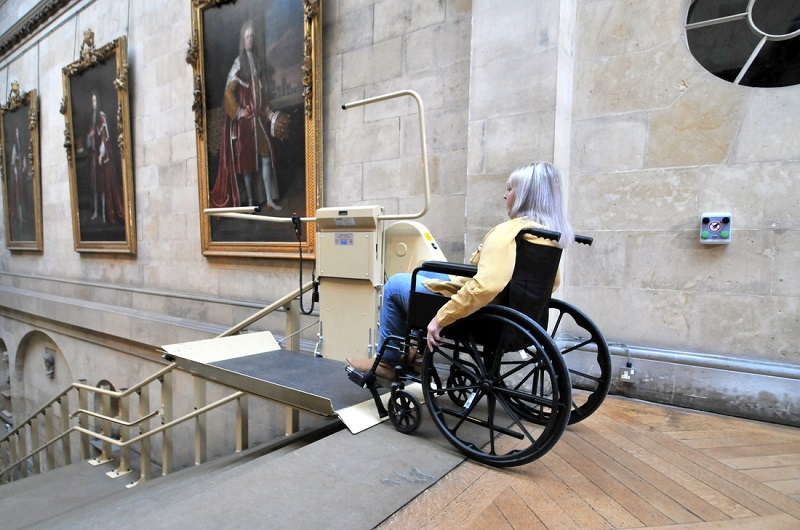 "We approached three main suppliers, including the company who were maintaining the existing lift for us," he said. "All of the suppliers had experience in installing stairisers into Grade I-listed buildings.
"Stannah is recognised as a UK market leader in this area and was the most competitively priced. The schedule of works from point of ordering was also a key issue and Stannah was able to meet our timescales.
"In keeping with English Heritage guidelines, our conservation architect, curator and the Howard family insisted that no further drill holes were made into the historic and protected Grand Staircase.
"Stannah was very open to this and installed the lift stanchions to the fixing points of its predecessor. Stannah also closely matched the lift colour with the natural stone walls."
One of the slimmest wheelchair platform lifts on the market, it provides discreet, efficient movement for mobility compromised people, either one person in a wheelchair or a person seated on the lift seat provided.
The curved rail allows this access lift to navigate the staircase that rises in two stages, with a linking level that lends a natural grace to the incline and where visitors can stop to admire the family portraits lining the walls.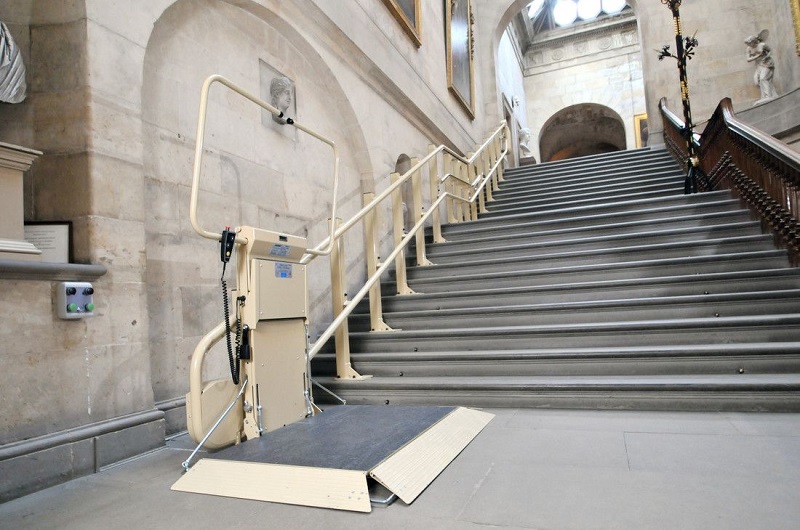 When not in use, the folding platform and barrier arm ensure that the lift compacts away neatly and leaves the stairway free for pedestrian use.
Built-in safety features mean it's impossible to operate the lift until the barrier arms and ramps are folded in place.
Easy-to-use constant-pressure controls allow the lift-users to operate it independently. The lift stops automatically at the upper and lower landings and the intuitive controls allow the user to stop the lift at any time.
The Stannah Stairiser CR is ideal for retrofitting in existing buildings as its installation has minimal impact on the existing infrastructure.
Suitable for indoor and outdoor use, the lift can be wall-mounted or stanchion floor-mounted to existing bolt holes, or a combination of both.
A choice of fixing methods, parking options and drive layouts make it ideal for restrictive landing spaces and building limitations.