Wightwick Hall School in Tinacre Hill, Wolverhampton, has installed a complete roof system from Marley, including its Hawkins clay tile, in Staffordshire Mix, to create a high-quality roof that fits in with the heritage appearance of the surrounding area.
The business and enterprise college, which is located in an old stately home with extensive landscaped gardens, required a specialist clay tile to not only meet strict planning standards, but also seamlessly blend in with the school's rustic setting.
To meet the project's bespoke requirements, contractors, Compass, also specified Marley's Hawkins clay tile for the roof to match the roof with the rest of the school.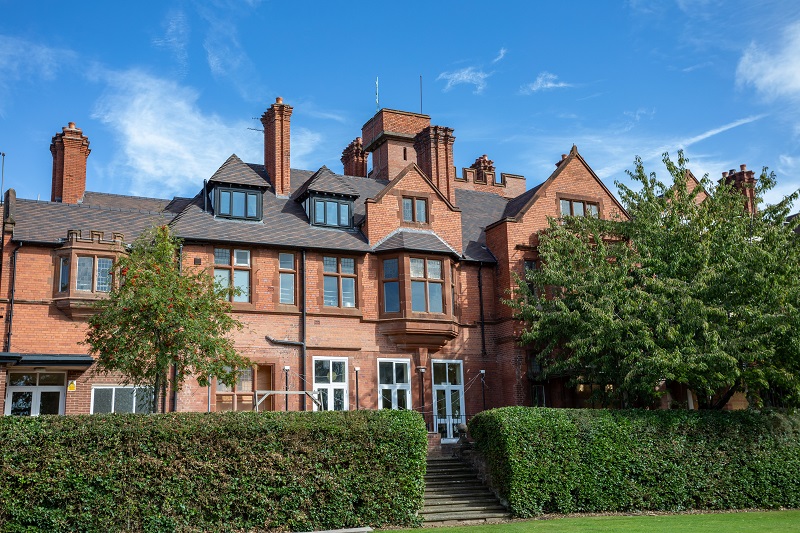 In addition, the school also required a roofing solution which was able to withstand the test of time. With the most comprehensive roof system on the market, Marley supplied the underlay, battens and all fixtures and fittings used on the project's roof. As a result of specifying all the individual roofing elements from Marley, the project's contractors were also able to take advantage of the peace of mind offered by Marley's 15-year guarantee.
Ryan Jones, from Compass, said: "When it came to choosing a roofing solution for Wightwick Hall School, Marley's full roof system was the obvious choice. It was important that the Hawkins clay tile was able to seamlessly match the existing built environment, but we also needed a roof which would last. The added bonus of specifying all the individual roofing elements from Marley provided us with the added confidence that the roof system was underwritten by a 15-year guarantee."
Daniel Redfern, marketing campaign manager at Marley, said: "For a project such as Wightwick School the Hawkins clay tile, which uses traditional colours enhances the character of the building for many years to come.
"Sourcing the roof covering, underlay, battens, fixings and accessories from one manufacturer means all parts of the roof system have been designed and tested to work together, providing reassurance of compatibility, compliance with British Standards and long-term performance. In addition, by specifying components from one manufacturer, should anything go wrong, or be challenged on-site, then there is only one supplier to deal with and the contractor is protected."
The Hawkins clay plain tile range offers heritage, quality and versatility. Available in a range of five stunning colours, the single camber range offers unrivalled performance and versatility thanks to a low 30⁰ minimum pitch capability.
In addition, the Hawkins clay tiles are made using modern firing techniques in line with the accredited BES 6001 framework for 'Responsible Sourcing'. This means that projects using the tiles can now achieve extra credits under BREEAM.