RAINBOX® Attenuation Solutions from water management specialists JDP has helped to create a first class multi purpose games area (MUGA) for Bookwell Primary School in Egremont, Cumbria.
Synthetic Turf Management, a leading installer of artificial grass surfaces for sports, schools, landscape design and commercial use, approached water management specialists JDP to design and supply an effective stormwater drainage management solution to protect the impressive new facility.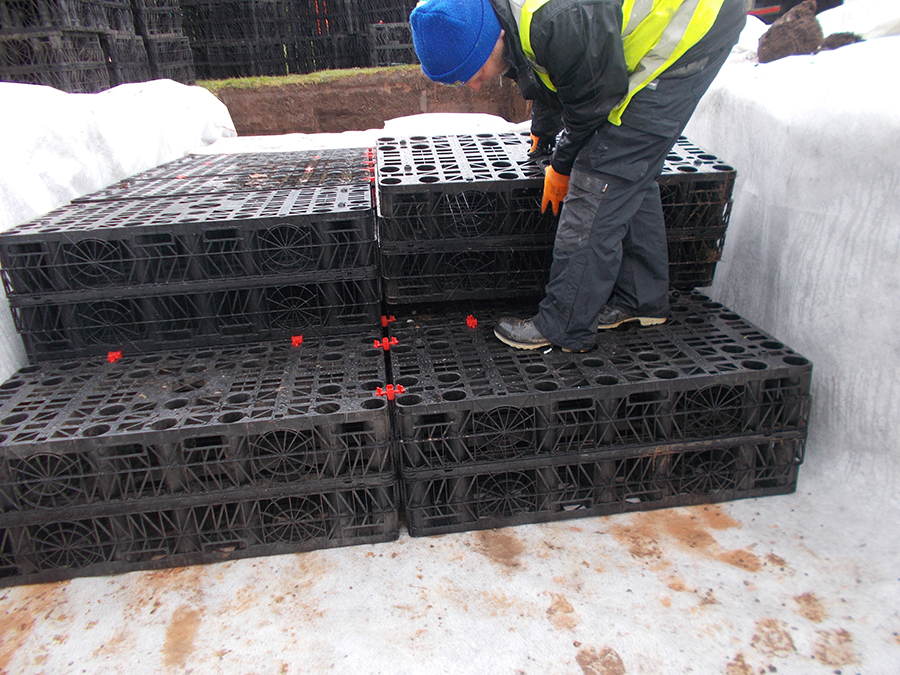 Sports and recreation has a key part to play within the development, education and health of children and adults alike. Effective drainage is recognised as an essential part of the design and construction of sports and recreation grounds, eliminating waterlogging, reducing compaction and maintaining a good playing surface.
The JDP technical team designed a system incorporating their RAINBOX® Attenuation Solutions. RAINBOX® 3S modular crates were chosen for the project, providing the most suitable option, typically used for light, non traffic applications such as sports pitches, camp sites and caravan parks.
A total of 200 RAINBOX® 3S crates were supplied and delivered flat-packed for quick and easy assembly on site. The flat-pack feature of RAINBOX® 3S means that the crates could be delivered in just two trips, as compared to four or five trips if fixed crates would have been used, providing significant savings on transport costs and CO2 emissions.