Trespa® Meteon® architectural cladding panels provided the ideal solution when architectural practice CREATE Design + Architecture was called in to design an extension to the refectory at a North East London girls' school.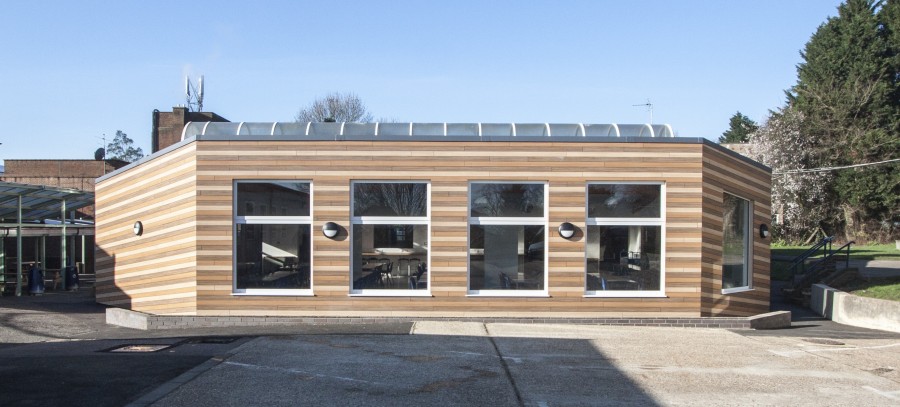 Copthall School is an academy and sixth form centre in Mill Hill, Barnet, and has undergone extensive expansion and upgrading as part of the local authority's ambitious improvement programme. CREATE was brought in to extend the existing dining space to provide 75 additional seats.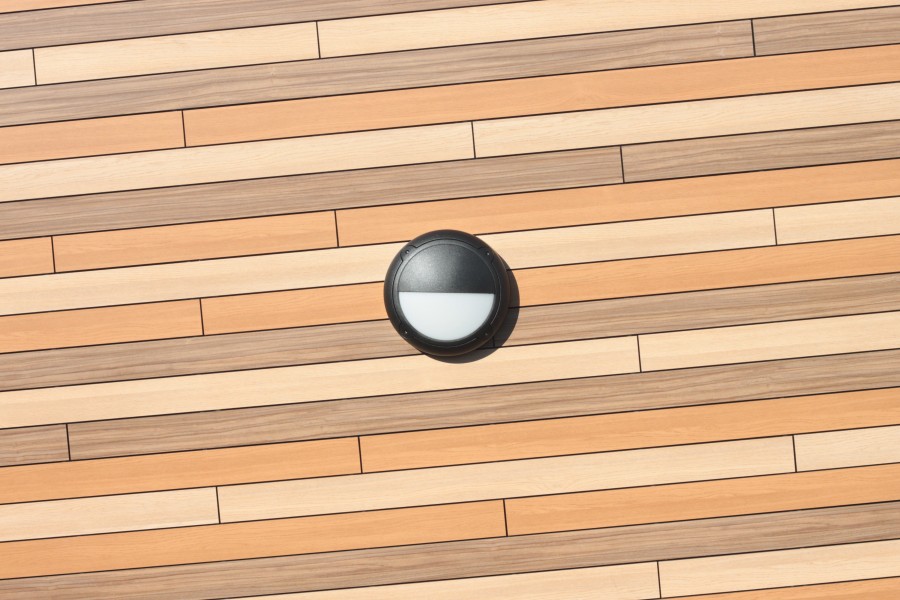 "The project also included a partial re-clad of the existing refectory building to create a holistic solution that ties together the original brick building and the refectory extension," says architect Phil Morris.
"Our proposal was designed to be modern, simple and effective. We chose to give the extension a timber clad appearance to complement the existing school complex and preserve the local character of the borough and green belt area. Trespa® Meteon® was chosen as a cost-effective and robust solution."
The structure is timber frame with glulam timber rafters at roof level. The corners of the building are prone to heavy wear and tear as the extension is en route to the school bin stores. With this in mind, Trespa® Meteon® was specifically chosen because it is a robust material that will not require additional edge protection and which now provides a simple clean-cut corner detail.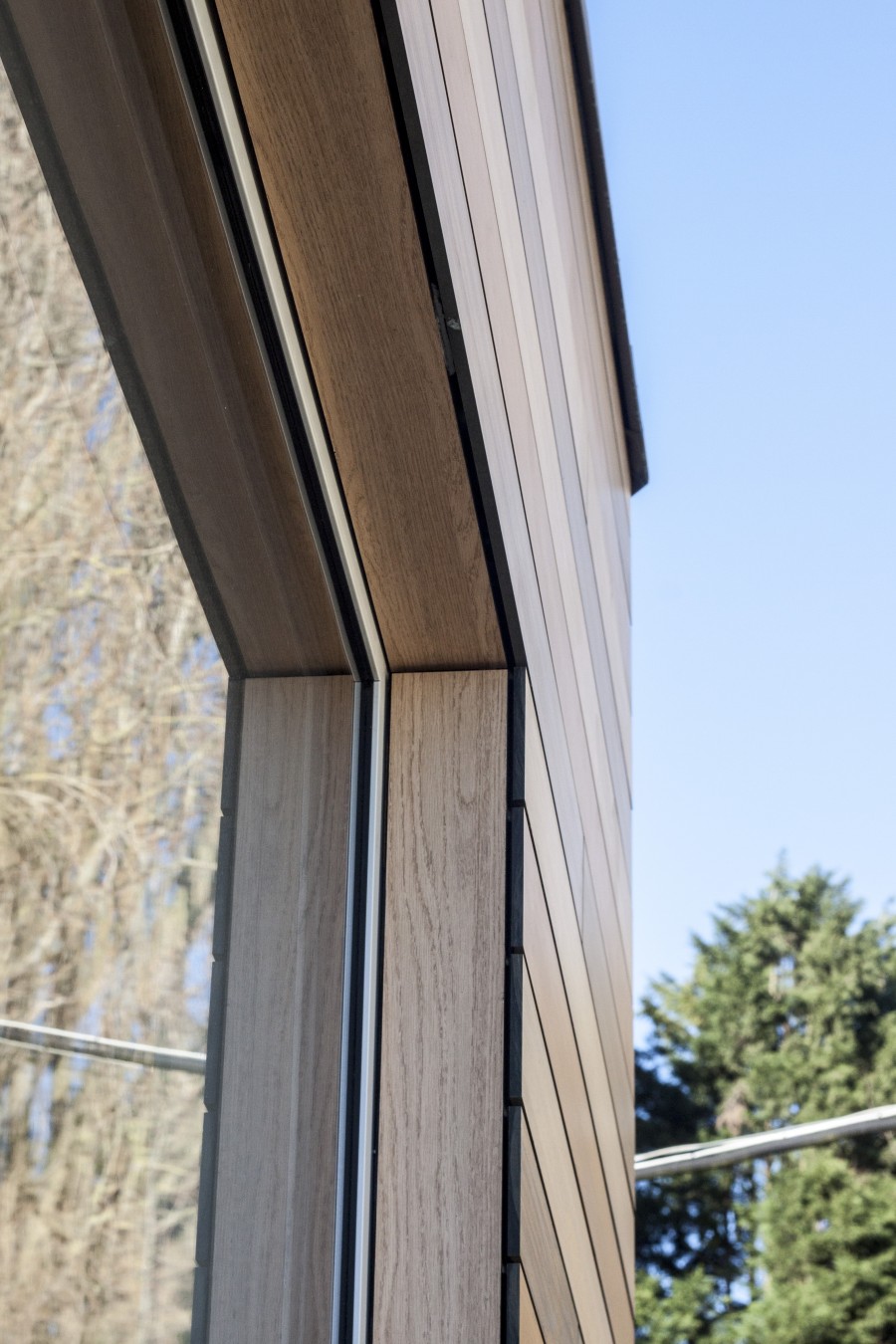 The Trespa® Meteon® Wood Décor cladding panels were cut into 100mm wide strips and installed at varying angles, using an adhesive fixing system. The direction of the angled slatted cladding emphasises the roofline and plan form of the extension.
This is the first project where CREATE has specified Trespa® Meteon® and its performance and aesthetic appeal has impressed the architect. "The use of Trespa® Meteon® enabled us to propose a very simple building that was constructed quickly and cost effectively," concludes Mr Morris.