The fire performance of any building is only as good as its weakest link, and historically the joints and especially the expansion movement joints, have represented the weakest links in floors and walls.
This is because whilst these joints are designed to allow the anticipated levels of movement, the expansion joints are still essentially a gap in and through the floors and walls.
The wrong type of joint filler and/or joint sealant, through poor design, specification, or installation, can allow smoke, fumes, and flames to pass through the joint. For many years in design approaches to prevent this, it has been common practice to specify and install several different products and materials in a combined bespoke system to achieve the required levels of movement accommodation, waterproofing, insulation, and fire‑protection, as well as any other project-specific performance criteria, such as weathering resistance if externally exposed.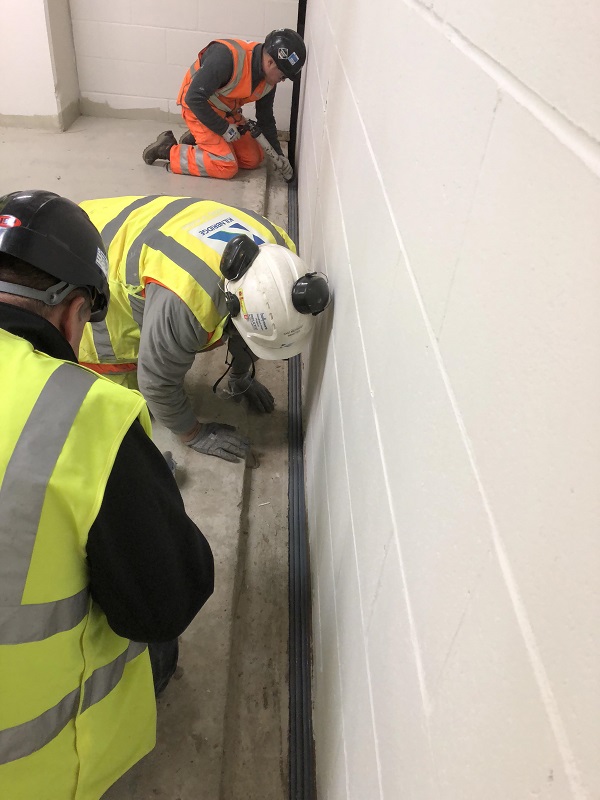 Photo: Wood Wharf installation
However, this mixed approach is not always consistent, it can obviously be confusing, and with conflicting components, plus it may not even be impossible to install such a combination of products in some joints, details, or locations. Certainly, this approach has frequently been seen as less than ideal and has caused issues on many projects in the past.
Fortunately, this whole approach is now increasingly a thing of the past, as it is now possible to design, specify and install proven, certified fire-rated expansion joint sealing systems, which can simultaneously accommodate higher joint movement, whilst ensuring they remain watertight, as well as providing high levels of thermal and sound insulation.
The use of Emseal expansion joint sealing systems can provide CE/EN Certified fire resistance of up to 4 hours, in addition to accommodating joint movement capabilities up to more than 100% of the joint width (+/- 50%), to ensure a continuously watertight building envelope, including jointing dissimilar materials and surfaces in different planes, whilst also providing thermal and acoustic insulation.
These Emseal systems use open-celled foam technology, rather than traditional closed cell foams that are poor in elastic recovery, and they are bonded into the joints with structural epoxy adhesive; no mechanical fixings are required and so there is no drilling into otherwise sound concrete. Systems are available in standard and bespoke sizes, produced and supplied to site in easy-to-handle sections, with factory prefabricated details, and all pre‑compressed for ease of site installation.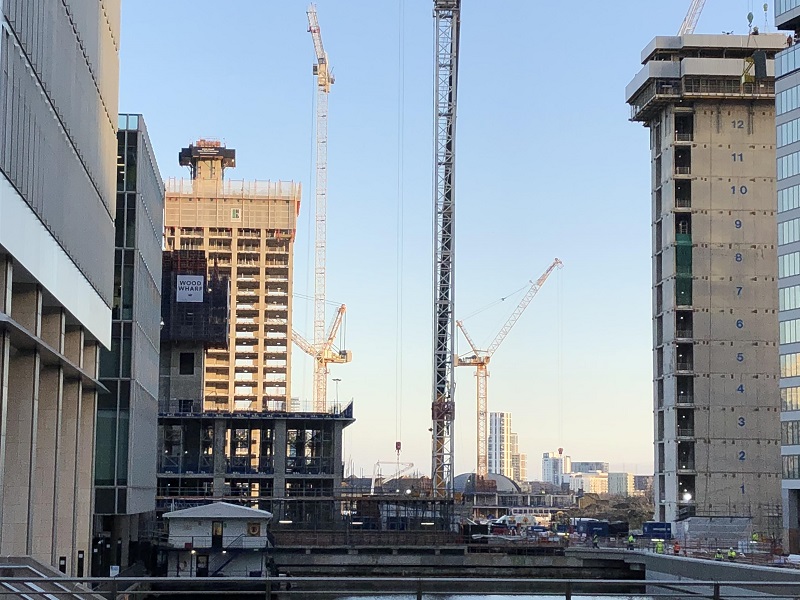 Photo: Wood Wharf
These projects are just a few of those recently completed and underway all around the UK and Ireland.
NCC Movement Joint Systems are the exclusive UK Agents and Distributors that supply the full range of Emseal systems and provide full UK technical support from the design office, right through to training and ensuring successful installation on your site.
For more specific advice and assistance with the design and installation of fire resistant building expansion joints, including a useful Checklist of the key criteria and considerations for selecting, specifying and installing the right product, plus free CAD detail drawings, and videos to guide you through the process, visit our website https://emsealservices.co.uk/ or call our helpful support team on 01257 266696