Engineered wood products can make a large contribution to transforming the construction sector from a source of carbon into a sink.
VTT Technical Research Centre of Finland will construct a 500 square metre demo building made of novel wood-based materials and components developed in the Basajaun EU project.
The main objective of the Basajaun project is to demonstrate that wood construction value chains can be optimized to foster both rural development and urban transformation whilst being connected with sustainable forest management in Europe. The idea is to enable the construction of a mid-sized building with the lowest possible hectares of forest.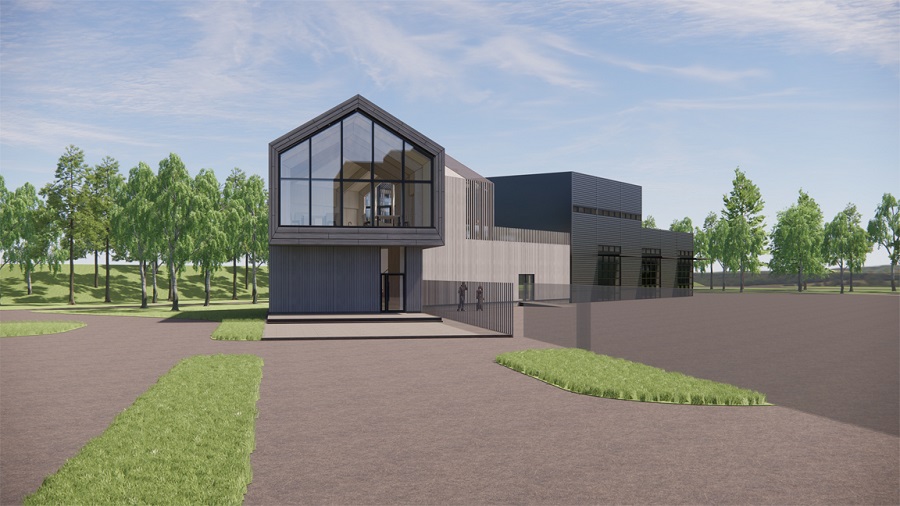 Two full-scale medium-sized demo buildings will be constructed in the Basajaun EU project: one in Finland and the other in France, using innovative architecture and a complete digitalization of the Forest-to-Building-chain to show how wood construction can create benefits for rural areas.
VTT has started a construction project to build a Northern demo building made of wood-based materials and components developed in the Basajaun EU project.
The Northern demo building will be finished in 2022, and it will be situated beside VTT's premises in Jyväskylä, Finland. The building of approximately 500 square metres will have a combined meeting and exhibition space as well as two warehouses.
"The wood-based construction materials will include thermal insulation materials, structural insulation panels (SIP) and wood-plastic composites (WPC), for example," said Senior Scientist Petri Jetsu from VTT.
"The long-term behaviour of the developed solutions will be monitored during several years and compared against the commercially available products."

VTT is responsible for executing the demo building, and UNStudio (the Netherlands) has made an architectural design of the building.
The global purpose of the Basajaun project is to foster the adoption of wood as raw material in products and building solutions and demonstrate that they contribute to increasing the quality, habitability and performance of the European building stock with many benefits for healthier, sustainable cities. Better integration of wood products in the construction sector stimulates more sustainable development of rural regions.
The 4-year Basajaun EU project was started in 2019. It comprises 29 partners from 12 countries, including 7 leading research and technology organizations, 3 universities, 16 companies and 3 other public and sectoral organizations. The project is coordinated by the TECNALIA Research and Innovation Foundation.
Basajaun web site: https://basajaun-horizon.eu/