What are Optics?
Optics are a fundamental part of luminaire performance. Too often manufacturers, consultants and contractors will focus on LED lifetime and efficacy as indicators of a luminaire's suitability for a particular application. While these are important factors, it is the design of the luminaire itself which can have the greatest impact on performance and suitability for a project.
Optical control is crucial for luminaires in all applications. Different types of optics are used for different environments with specific requirements, to achieve a wide range of benefits. Diffusers are the most common form of optical control, sat in front of the light source to deliver enhanced direction or to soften the intensity of illumination.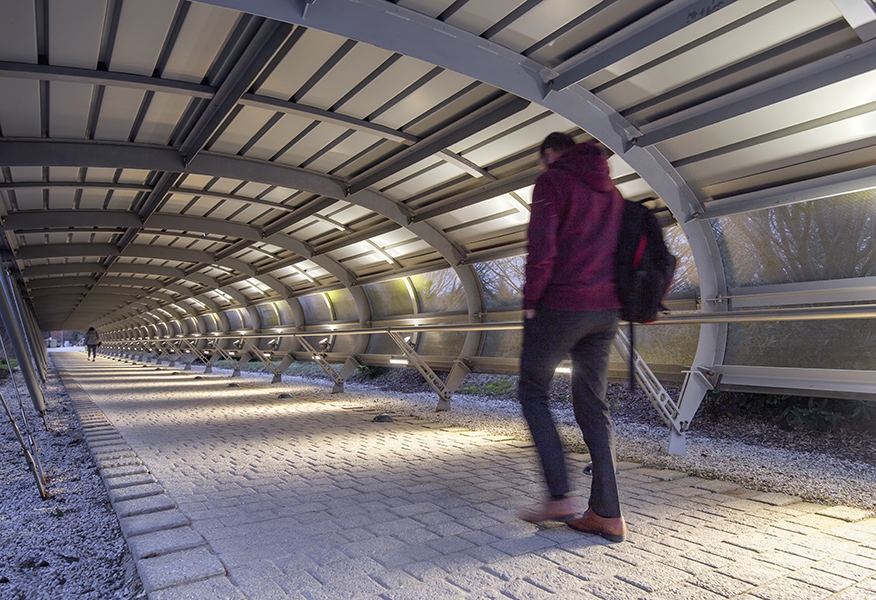 Difference between internal and external optics
Lighting designers must choose the correct optical control to suit the requirements of the project. When considering optics for a project, the difference between, and the performance of, exterior and interior lighting needs to be examined. Exterior optics revolve around controlling the light; making sure the light isn't spilling over into the wrong areas. The exterior designs often need to be more intricate, pushing the light in different directions across both axis.
Most internal optics are symmetrical, meaning light sources distribute light evenly in all directions. This type of light beam is recommended for both general lighting of large spaces and accent lighting for visual tasks. On the other hand, asymmetrical lighting is ideal for concentrating the light beam in one direction, the sort of lighting that exterior applications need, as to not illuminate areas that are not intended (that will in turn cause obtrusive light).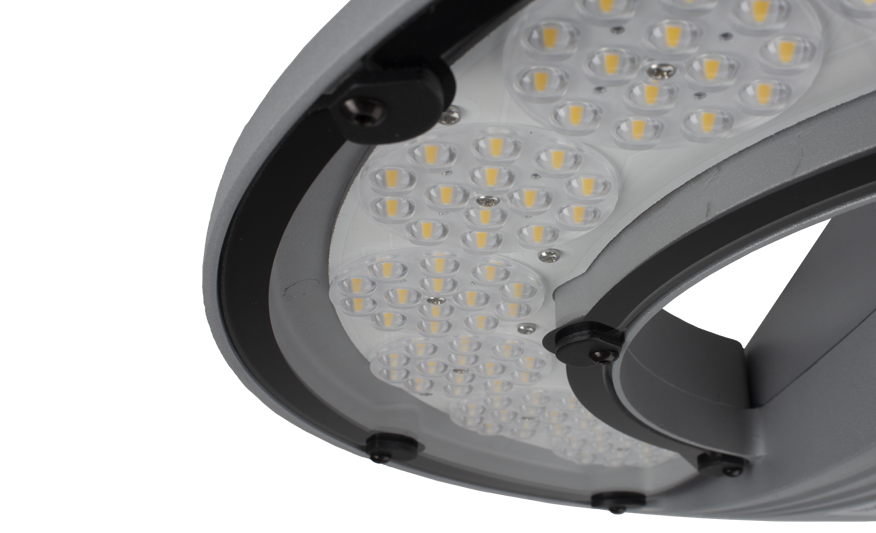 Optical Control and Energy Efficiency
One of the advantages of LED lighting over traditional High Intensity Discharge products is that it can be dimmed. This means LEDs can be turned down, or off, when they aren't needed and then brought back to full brightness as necessary. This feature both saves on energy and reduces cost.
Enhanced luminaire performance comes from a combination of an efficient light source (LED board), low energy consuming control gear, and efficient luminaire optics, providing a high LOR.
A luminaire with high optical control will offer a better direction of light and will be more energy efficient (less light waste/spill). This is something that must be brought into consideration when specifying a lighting design and must be considered should the specification of the project change.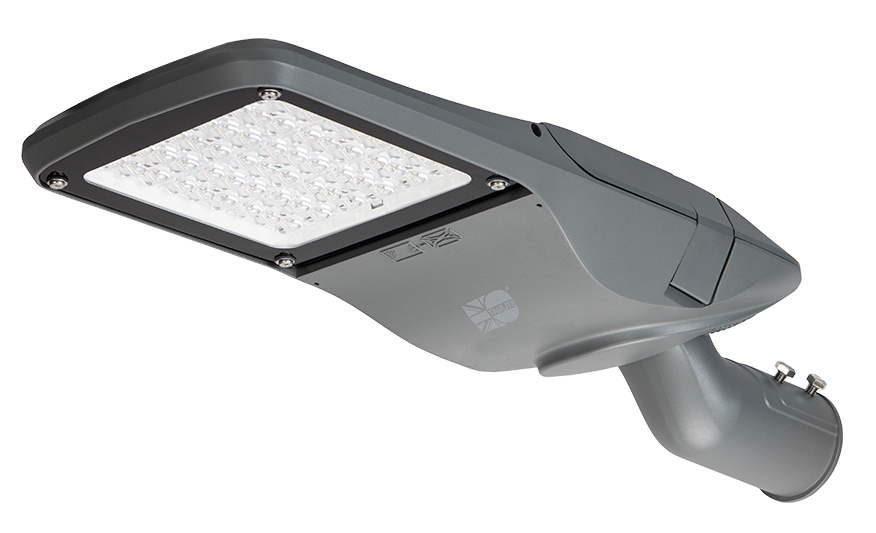 Tamlite's Urban range covers all aspects of outdoor lighting, from lamppost lighting to road and flood lighting. Delivering outstanding optical control, allowing for well-spaced solutions for a more energy efficient and uniform project whilst also providing safety, security, and stunning visual designs, for the ideal exterior lighting scheme.
Specify Tamlite for your next Urban beautification project -Tamlite Urban