Following the terrorist attacks on the World Trade Centre twenty years ago, it was assumed by many people, including many in the construction industry, that that singular event would be the end of tall building construction world-wide.
However, as is evident by looking at the world's skylines today, the opposite is true. Indeed, the Council on Tall Buildings and Urban Habitat has revealed that eighty four percent of the world's skyscrapers over 200 metres have been built in the last 20 years.
The UK, although not the holder of any lofty international building-height records such as those found in the United Arab Emirates or Hong Kong for instance, has nevertheless taken up the baton in disproving the assumption that 9/11 would prompt the end of tall buildings. The Shard, at 309.6 metres and 95 storeys proves that.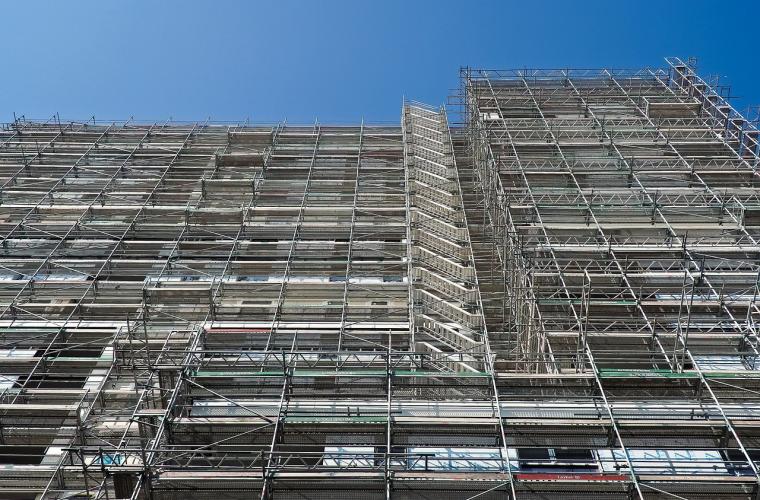 Looking ahead, the trend to build upwards in the UK is only going one way; up.
New data from Glenigan, which looks at the trends in planning approvals for buildings over five-storeys since 2018, planning applications, and the opportunities within sectors and regions where planning approval has been granted, but work is yet to start on-site, should provide positive news for businesses working in this segment of the market.
Firms supplying specialist materials and equipment such as hoists, fire doors, UPS systems, roofing products and ventilation systems, for instance, should be heartened by the future pipeline of work ahead.
Unsurprisingly it's private housing that is leading the upward trend in applications for construction projects over five-storeys as the figures to August this year show.
Looking at the number of detailed planning approvals from 2018 to August 2021 there is a definite upward trend in the numbers of approvals for projects over five-storeys providing plenty of opportunity for firms working in the is segment of the market.
Unsurprisingly London claims the top-spot for future opportunities, however, regional locations such as the North West and West Midlands have significant opportunities coming their way, providing construction firms and materials and equipment suppliers outside of the Capital and the home counties scope for growth.