When specifying floor tiling, products that save time and ensure the project is fail-safe are always valued.
Providing fast-track project completion and protection against lateral movement, new BAL Flexbone 2Easy uncoupling mat provides architects and designers with all the answers.
Failure to protect against this lateral movement can cause tiles to either fracture, or de-bond from the background.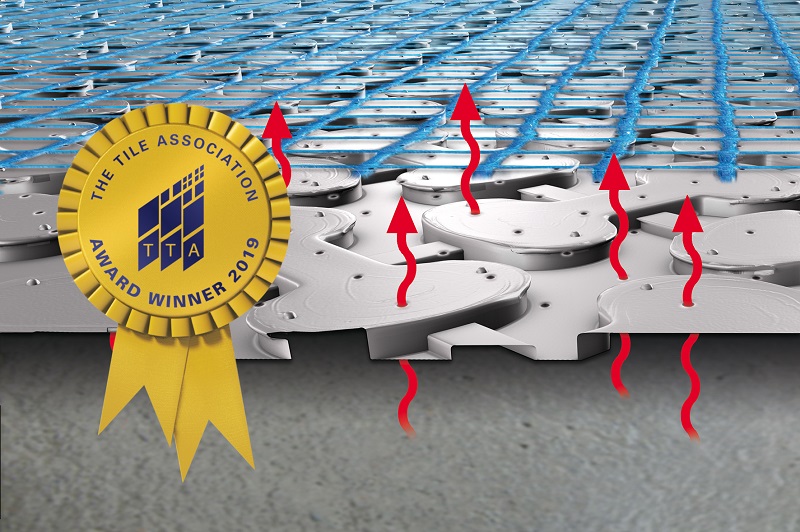 Unique to the UK, BAL Flexbone 2Easy is a floating mat system – this means that no adhesive is required underneath the mat i.e. the mat is truly uncoupled!
If the floors are level and solid, preparation of the substrate is reduced to a quick vacuum of the floor. No removal or residue, no removal of laitance and no priming is needed. This means that contaminated floors, wooden floors, cracked screeds, mixed substrates and uncured screeds can be tiled immediately.
Fast-track installation is possible as any residual moisture in the substrate is distributed evenly through a system of perforations and channels in the mat, meaning the screed can fully cure under the tiling with no issues.
Because BAL Flexbone 2Easy is laid loose as a floating system, it is perfect for sensitive floors and ensures that floors can be changes fairly regularly e.g. retail stores.