With more than 40 years experience in the design, manufacture and installation of architectural casing solutions, Encasement is ideally equipped to support your decorative casing requirements, whether it's for high quality products, technical information or specification details.
Our extensive product range provides aesthetic and practical solutions for concealing structural columns and steelwork, as well as a range of wall lining solutions and building services casings to assist architects, specifiers and contractors with interior and exterior projects.
To provide the maximum design versatility, our column casing range includes Circa and Quadra, which are manufactured from pre-formed plywood, together with Forma metal casings, Polyma (GRP) and Gypra (GRG) options. Each product also provides a wide choice of standard and custom sizes, together with an extensive range of decorative finishes and the option for manufacturing bespoke shapes.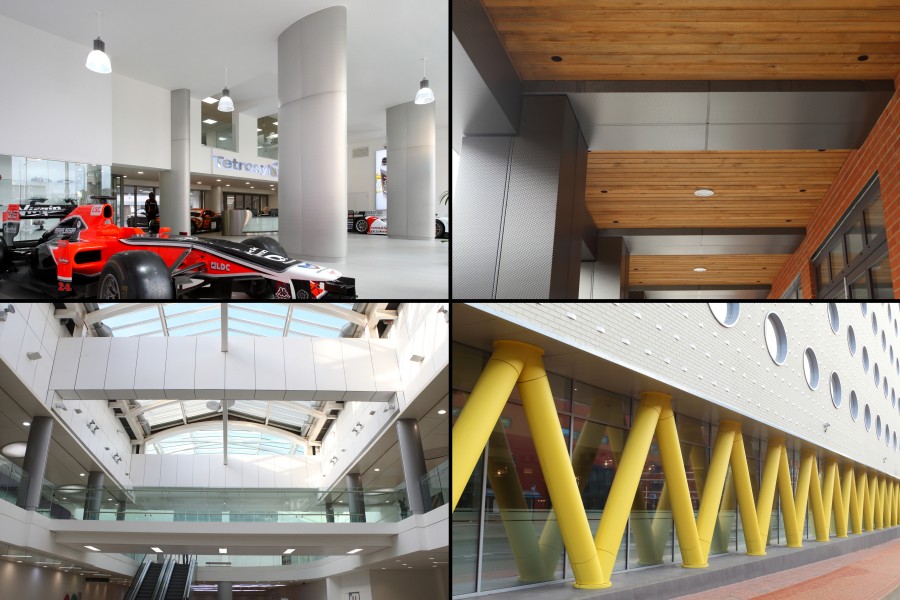 For integrated and versatile interior finishing, the Vecta building linings range includes high quality wall linings, lift lobby linings and bulkheads, as well as reveals, soffits and skirting. Widely used in retail, transportation and commercial projects, Vecta combines aesthetics, durability and practicality, whether it's used for decorative purposes, concealing structural components or providing protection in high traffic areas.
Where pipework and building services need to be concealed, our pre-formed and pre-finished pipe boxing ranges provide a quick and simple solution. Already used in a broad range of sectors, including commercial, residential, retail, health and leisure, a wide selection of sizes and profiles are available to meet virtually any application. They can also be specified with high pressure laminated HPL finishes and wood veneers, as well as standard white melamine.
Whatever your casing requirements - We've got them covered.