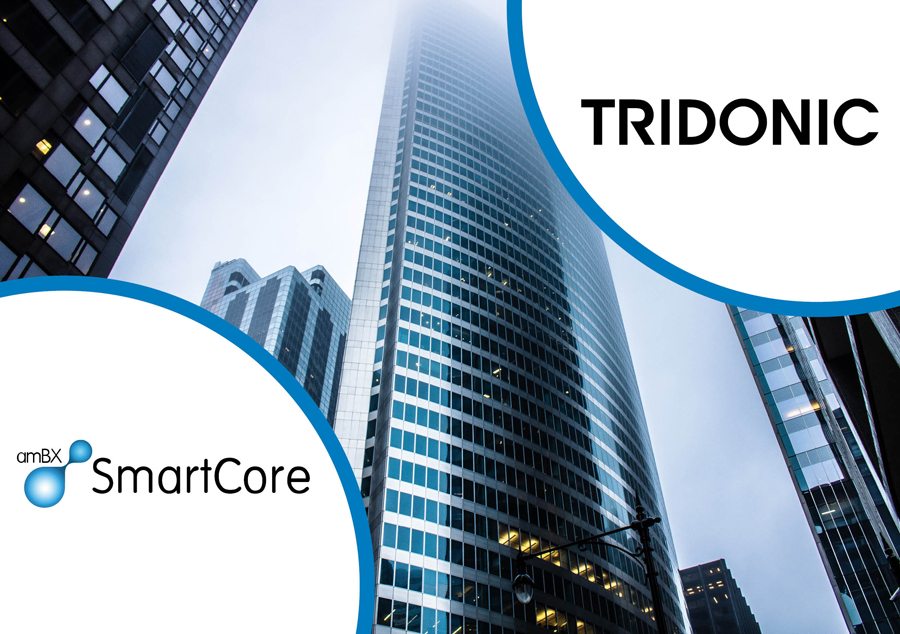 Working in partnership, the two leading brands have created a powerful and dynamic solution, bringing together integrated asset management with powerful user interfaces, which results in truly smart buildings.

The SmartCore lighting control engine from amBX has been integrated with Tridonic's market-leading control system and products. This delivers a single platform for lighting control, data aggregation and analysis, and asset management. This capability unlocks the potential for wired and wireless smart lighting networks to overcome complexities of use and interoperability between lighting devices and building management.

Smart devices, systems and sensors within a building are only as intelligent as the control software behind them. Data captured from these sources require an accessible tool set that is easy to use and understand.

Both the sensor data and operating data for the Tridonic control devices function as open data, which is available via SmartCore for network and cloud storage and analysis by other third-party systems.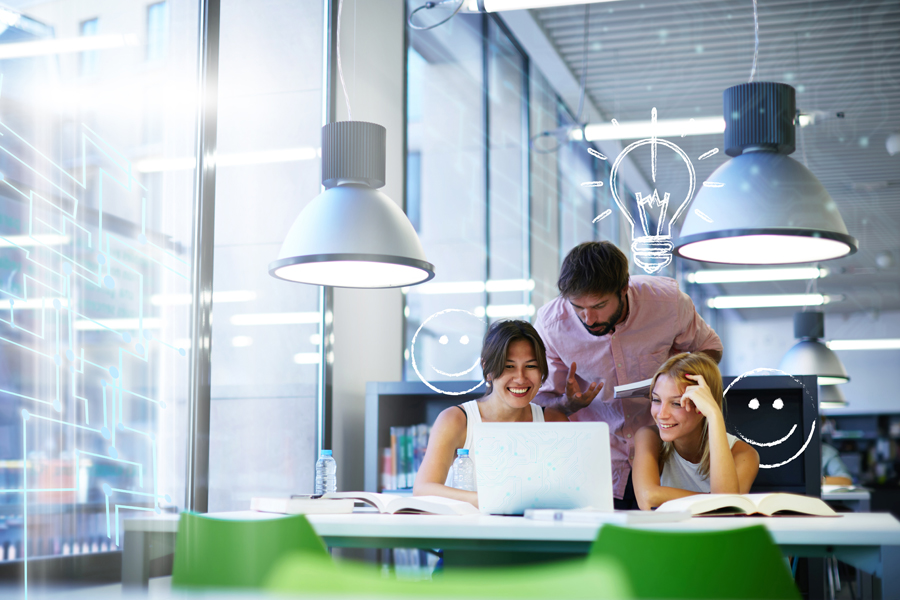 amBX SmartCore is a unique software system with intelligence to meet the needs for improved wellbeing, data aggregation, advanced connectivity, human-centric lighting and energy-efficiency.
Tridonic is a global driver of innovation in lighting technology. With a focus on quality, reliability and energy savings - Tridonic develops scalable, future-oriented solutions that enable new business models for lighting manufacturers, building managers, systems integrators, planners and many other types of customers.
The partnership was therefore a natural step for both companies to bring together the individual strengths and market-leading solutions that can work in perfect synchronicity.
Speaking of the new collaboration, Simon Blazey, Strategic Business Development Manager at Tridonic UK said: "We partner with the best of breed solutions to give our customers the choice and flexibility needed.
"Partnering with amBX not only provides our clients with additional smart lighting capabilities it also gives them the ability to read essential asset and building data in an easy-to-use dashboard."
Neil McDonald, COO of amBX, added: "I believe we have hit upon a fantastic combination that is delivering unparalleled levels of capability for smart buildings, meeting the needs of today's customers and users."
Tridonic UK and amBX product features complement one another, delivering the key benefits for buildings of all sizes. Hardware and software are seamlessly combined into an interoperable solution that unlocks the true potential of data.
The Tridonic hardware ecosystem is represented in a way that allows end-users to view actionable insights that can be utilised for the benefit of their building maintenance and preventative maintenance. All information from devices, systems, and sensors converge into one user dashboard, improving the management of a building and dramatically reducing costs due to the advanced insight provided.