Building owners and landlords should use 2021 to make their properties safer and more secure in advance of changes to fire safety legislation. Social landlords can reassure tenants of the fire safety and security performance of doorsets by specifying products that have achieved independent, third-party dual certification.
Door-Stop International discusses the considerations when updating fire doors:
Specify fire doorsets with third-party certification
Choosing a fire doorset rather than just a fire door ensures that the door and components (such as glazing and ironmongery) will perform in line with the fire testing and certificate.
The new Door-Stop Fire and Security Dual-Certificated Doorset is one of the first doorsets to have achieved dual certification for both security and fire through Warringtonfire's Certifire and Certisecure schemes.
Hannah Mansell, Technical Director at Premdor Crosby, said:
"We want residents and stakeholders in the fire door safety chain to have complete confidence in the performance of our Door-Stop doorsets, knowing that they have been tested and certificated by reputable, independent third-party certification bodies.
"Our strict factory production control system provides a digital golden thread of traceability for every component or raw material that goes into each doorset that leaves our factory."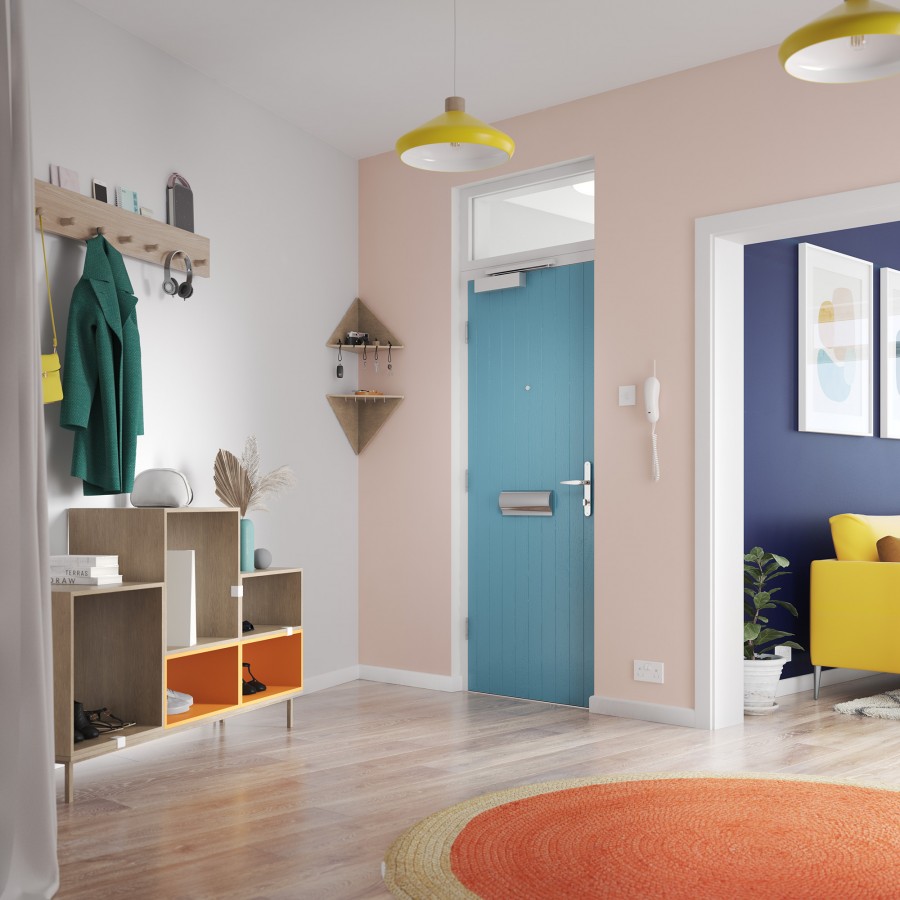 Choose products that provide multiple benefits
The internal entrance doorset range, designed by Door-Stop International, also offers:


Enhanced security: successfully tested to PAS24: 2016 and certified under Certisecure, a scheme recognised by Secured by Design


Functionality for all building users: designed to comply with the requirements outlined in BS 8300: 2018 and Approved Document M


Design flexibility: timber core with glass reinforced plastic (GRP) facings, available in a range of different glazing styles and colours, each with its own test evidence


Golden Thread data: doorsets manufactured in the UK using strict factory production control system designed to provide complete control and traceability of raw materials and components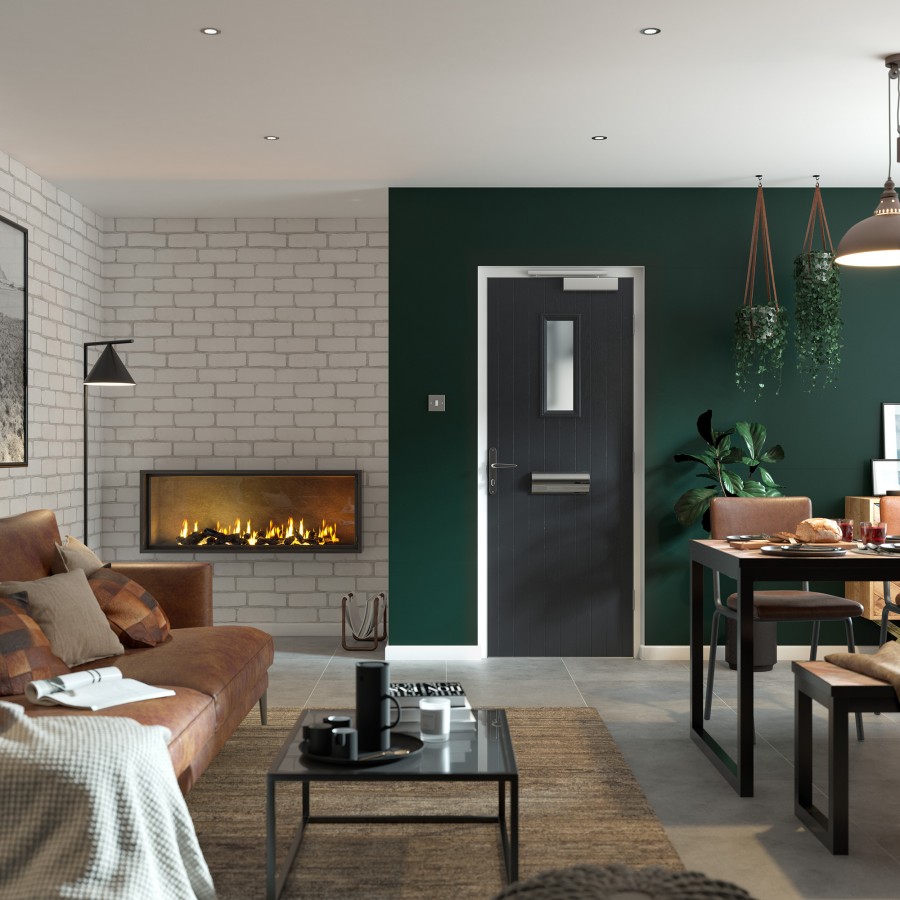 Use a professional installer
Fire doorsets are a carefully engineered fire safety device - always use a competent installer. Building owners and landlords, and the contractor (or the employee delivering the task) are responsible for ensuring that these requirements have been met.
The doorset must be installed in line with the specific manufacturers' installation instructions.
If it isn't installed correctly, the certification will be invalid. Worse, the required level of safety and protection will not be provided to the building's occupants.
Communicate with residents
Residents must be engaged with to understand what their specific needs are, and what their level of fire safety knowledge is.
They should know exactly what a good fire door looks like, what to do if they think there are problems, and, most importantly, what to do in the event of a fire.
Alongside the installation, care and maintenance information, Door-Stop International also provide a Resident's Guide outlining key information.
Find out more about the Door-Stop Fire and Security Dual-Certificated Doorset.