Leading aluminium fenestration solutions provider Senior Architectural Systems has received a supply chain award from main contractor Morgan Sindall in recognition of the manufacturer's commitment to offering a consistently high and reliable level of service and support.
Senior was named as the overall winner of the Morgan Sindall's national 'Supply Chain Family Member Award' after enjoying success in the regional heats and beating off strong competition from several other companies that also supply construction materials to the main contractor. The prestigious accolade recognises and rewards Senior's positive work ethic, from early tender support to help with design and estimating, and offering practical assistance during the fabrication and installation stages. As a result of the two companies' positive approach to partnering, Senior has gone on to supply its aluminium doors, windows and curtain wall systems to a number of Morgan Sindall contracts across the country, including Slough Ice Arena, Solent University Sports Complex in Southampton, Robert Mays School in Odiham, Hampshire, and the Manchester Co-Operative Academy.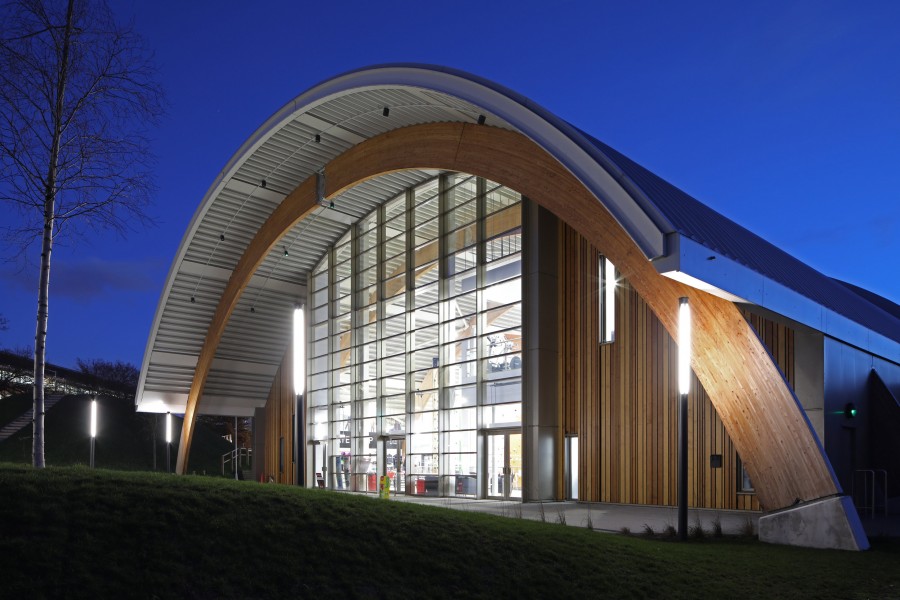 Commenting on the award, Senior's national specification manager Andrew Cooper said: "It is a real honour to have been recognised with a national award from one of our key clients and we are extremely proud of our positive working relationship with Morgan Sindall and the fantastic projects we have been involved with. Our mutual commitment to supply chain collaboration has brought numerous benefits to the contracts we have delivered and will hopefully continue to shape and strengthen our partnership for many more years to come."
Following on from what has been an unsettling year and with more challenges ahead, nurturing relationships across its supply chain through early engagement and close collaboration is set to continue to remain a key focus for Senior. As a UK based manufacturer and with a number of in-house services, such as a state-of-the-art powder coating facility, which help to strengthen the company's already comprehensive range of aluminium fenestration products, Senior's regionally based team of architectural advisors and technical sales managers are on hand to provide detailed support to main contractors and architects as well as its established network of fabricators and installers,
For more information, visit www.seniorarchitecturalsystems.co.uk or search for Senior Architectural Systems on Twitter, LinkedIn and Facebook.