Following on from picking up a trophy at the Offsite Awards in the Product Innovation category –demonstrating the depth and breadth of the company's skills, EOS has been Highly Commended at the Tall Buildings Awards for River Street Tower in the Best Commercial or Mixed-Use project category.
River Street Tower, Manchester is a £110 million development located next to Mancunian Way. The scheme encompasses 791 student bedrooms within a 32-storey building and includes a mix of studios, cluster bedrooms and apartments as well as resident amenity spaces. Designed by award winning architects Simpson Haugh and Partners, the project brings high quality, affordable student accommodation to Manchester.
Managing Director Steve Thompson said of the commendation: "This is a first for EOS, we have been honoured with many awards over the years, but we have never been recognised for our involvement in developing a tall building. I would like to send my congratulations to the EOS team and our construction partners Downing Construction, Alumet and The Alan Johnston Partnership."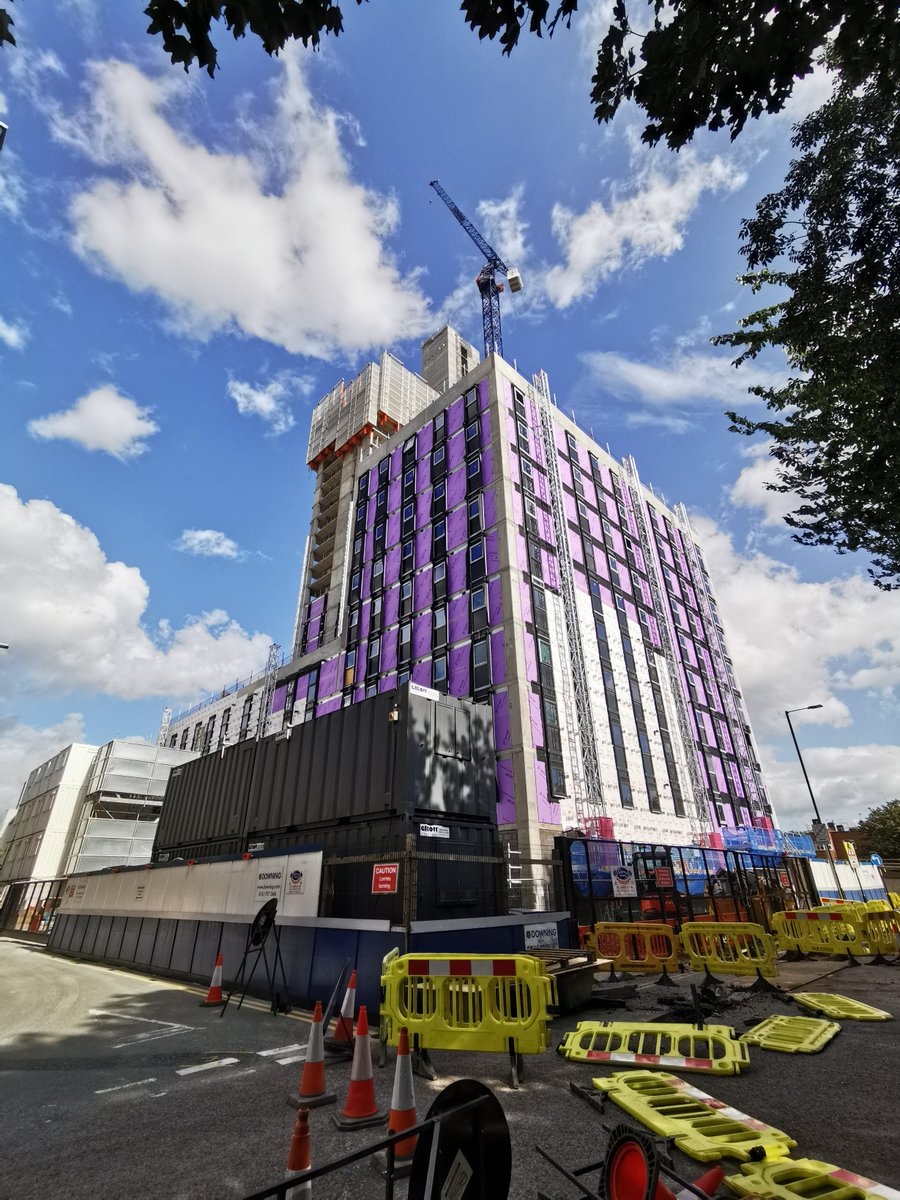 As part of Etex, leading brands EOS, Siniat and Promat have developed a range of unique solutions for building envelopes combining their expertise in drywall, passive fire and steel framing systems. Now part of Etex New Ways division, EOS are focused on delivering lightweight fast-track and modular solutions for the offsite market.
The construction solution for River Street comprises a main frame concrete structure with infill panels. The offsite manufactured Pre-Assembled Panels (PAF) systems were pre-boarded and insulated in quality-controlled factory conditions using light steel frames from EOS and Weather Defence boarding from Siniat as part of an Etex package. The Pre-Assembled Panels were tested inside and outside with options for 60, 90- and 120-minutes fire resistance.
All elements were rolled directly from the BIM model using Tekla software ensuring quality and requiring no cutting or reworking onsite. Pre-assembly means that offsite manufactured elements are made ready to ship to site ahead of programme and can be exposed to elements for 12 months prior to final finishes being applied.
All products were manufactured under strict quality management systems fully compliant with BS EN ISO 9001:2018. EOS's accredited quality management systems and procedures eradicate onsite variability and ensure lifetime 'in service' performance and durability.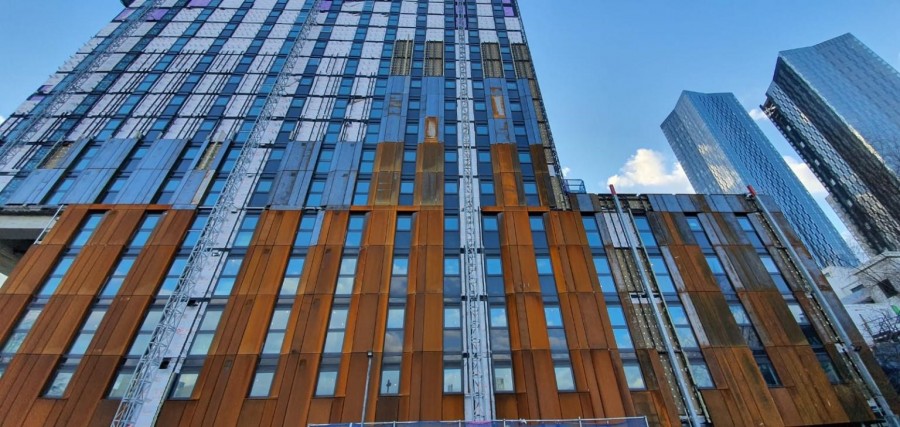 Early engagement with construction partners and BIM integration of the design was crucial to the success of the project.Early engagement ensured any additional studs were included for hanging items as well as allowing for brackets and forming any vent areas. It also allowed for the windows to be fitted without glazing to speed the build process.
Construction Partners
Client: Downing
Architect: Simpson Haugh and Partners
Contractor: Alumet
Contractor: Downing Construction
Structural Engineer: The Alan Johnston Partnership
To read the full case study go to: www.eosframing.co.uk/case_study/river-street-tower