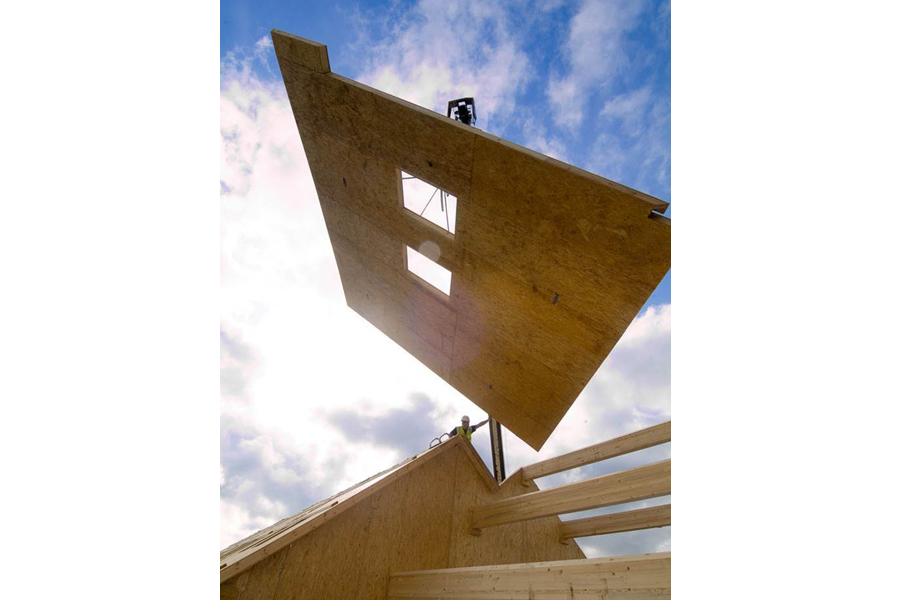 With the threat of missing critical environmental targets a very real danger in the post COVID-19 economy, the Time for Timber campaign is today (21 September) launching a new drive that directly targets the financial and insurance sectors – one of the biggest stumbling blocks in the path of sustainable development.
With ambitious targets set for the UK to reach net zero by 2050, combined with an increasingly urbanised population, there is an urgent need to change how we build high density and single-family housing. The obvious solution is using renewable, sustainable and environmentally positive materials such as timber but, historically, the insurance industry has been unwilling to support such initiatives.
Misconceptions around timber's suitability as a major project construction material have meant that this versatile solution is considered a risk by many insurers and finance houses. This basic misunderstanding of the facts could be jeopardising the future of the economy and the environment.
Bringing together leading voices from around the construction industry, the Time for Timber campaign has been founded with the express intention of challenging these misconceptions within the financial and insurance sectors. The campaign launches today with a major advertising campaign at Bank underground station, in the heart of London's financial district.
The bold move will see the hard-hitting campaign message dominating the advertising space within the station, in a bid to kick-start engagement with this important issue. A programme of webinars with financial sector media partners and a new whitepaper will follow, to begin strengthening the dialogue between the timber construction industry, insurers and investors.
Underpinning the communication campaign is a groundswell of support that is building throughout the industry, which is showcased in a new Time for Timber documentary. The film features compelling interviews with figures such as: British Green Party economist, Molly Scott Cato; architect and Chair of the Good Homes Alliance, Lynne Sullivan; Technical and Innovation Director at Barratt Homes, Oliver Novakovic and Chief Executive of the UK Sustainable Investment and Finance Association, Simon Howard – among several other prominent names.
Andrew Orriss from the Time for Timber campaign commented: "We are at a crossroads in the UK and on a global basis: we need to act now if we are going to meet our environmental obligations and timber is the primary building material that will help us do this. As well as being sustainable, replenishable and easily recycled, the adoption of timber within off-site construction and MMC techniques would have a profound effect on the wider construction market and a demonstrable reduction in the carbon footprint of projects.
"This is in harmony with the Government's agenda of Building Back Better, with its emphasis on green initiatives, which clearly recognises that there is a need to create jobs to avoid a financial downturn. But we should be creating those jobs to ensure the green transition happens as quickly as possible, to propel us towards net zero carbon – as well as protecting communities from future environmental and economic hazards."