As with many other aspects of life, 2020 has looked a bit different for the Golf Classic. The tournament began in March as usual with matches being played. Then world events took over and the sensible thing to do was to pause the event.
No one foresaw that pause in proceedings would last the best part of four months. It seems though that absence has made the hearts of our dedicated golfers grow even fonder of being in the great outdoors playing the game they love, meeting new people, networking and making friends.
The remaining games from the first of five rounds were played in good spirits across the breadth and length of the country from Aberdeenshire to Cornwall. As the second round progresses we are receiving heart-warming feedback from several of our hundreds of participants, recounting enjoyable golf in good company, whether win or lose.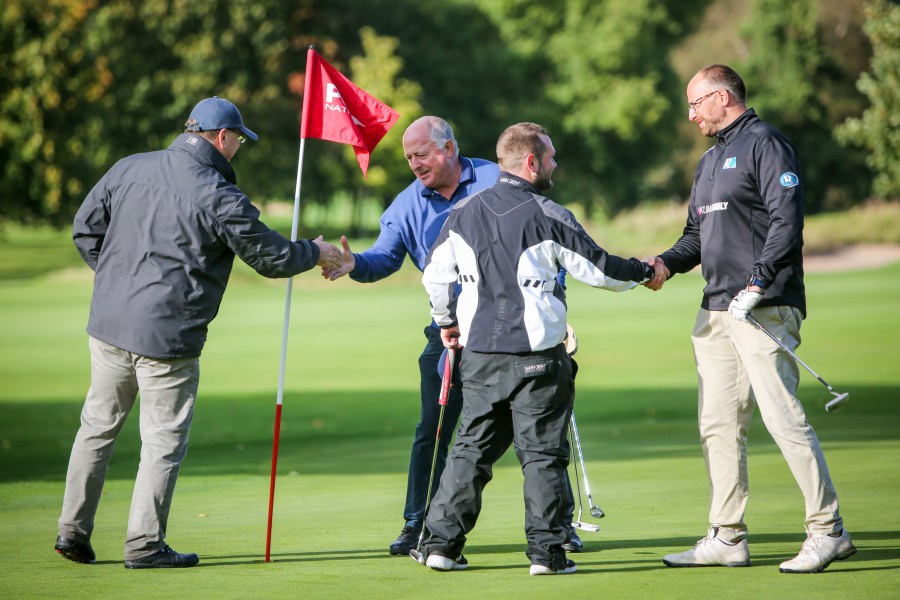 Here are a couple of typical post-match reports;-
"The match was played in the true spirit of the Golf Classic and it was really good to meet up with two nice guys. Both played fantastic golf throughout and they sealed the match at our par 5 sixteenth with a 210 yard second shot to 10 inches from the hole – amazing. Any way sadly that is our year over – looking forward to next time."
"We said as we drove home what a great afternoon we'd had. It was a shame we couldn't give you a closer game but we nevertheless enjoyed it and your company enormously. Good luck for the rest of the tournament."
With a rejigged schedule and the hope that the 'new normal' continues to allow play, we look forward to many more positive match reports as the tournament advances through to the Grand Final in April 2021 which takes place at the superb Carden Park Hotel and Golf Resort set in the glorious rolling parkland of Cheshire. As usual the event will feature free golf, gala dinner and prize-giving along with complimentary overnight stay.
This year's tournament – now its 28th running – promises to be savoured by those who take part perhaps even more than previous years due to the unusual and demanding background the year has created. The Golf Classic Team, our sponsors, Marley Plumbing & Drainage and our media partners wish all our players good health and great golf in the coming months. And we especially look forward to meeting the finalists in the new year!