Rytons is pleased to announce that they are now an accredited member of Made in Britain, an organisation which brings British manufacturers together under one collective mark, to help buyers and specifiers easily identify products which are made in Britain.
About the accreditation, Karen Jolley, marketing co-ordinator at Rytons, said "British manufacturing has a history of producing high-quality goods, and we are proud of the high-quality products we manufacture. We've never been the cheapest on the market, and we don't aspire to be. We're ventilation experts, innovators and a company to be trusted and relied upon. We hope the presence of the Made in Britain mark, through accreditation to the Made in Britain organisation, will strengthen the association of Rytons to quality."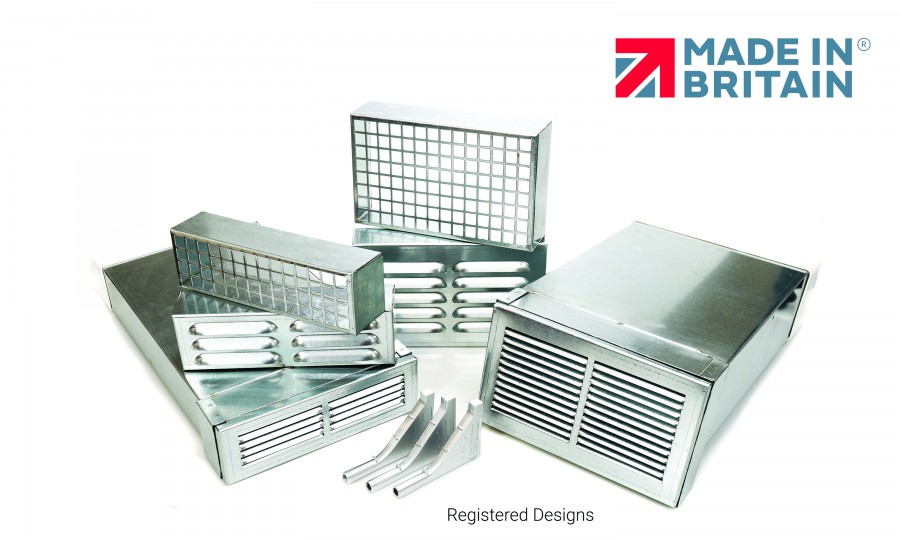 Rytons has been fulfilling the demands of the construction industry since 1972, innovating many ground-breaking products such as the Slim Vent®, Rytweep®, LookRyt® AirCore®, and most recently A1 Fire-rated Ducting Kits for multi-storey developments (pictured).
It's not widely known that Rytons is a family-run business. To change this Rytons has updated their logo recently with Family Business, as they believe family-run businesses have strength and commitment which filters through every part of the organisation, resulting in superior products and service.
To find out more about Rytons products and services visit their website at www.vents.co.uk.