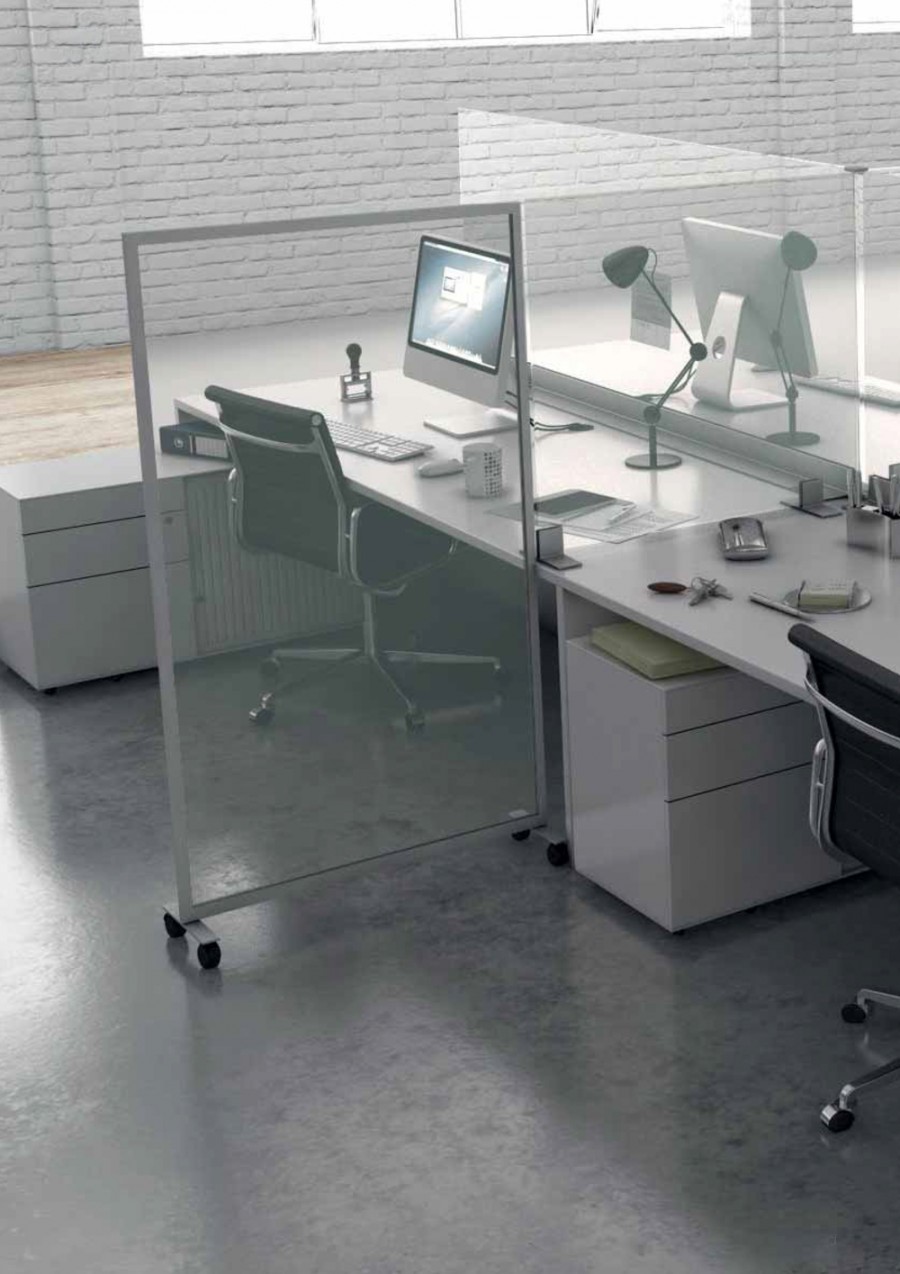 Premium glass producer Gx Glass is helping workplaces safeguard against coronavirus with its new range of safety glass hygiene screens and sneeze guards, suitable for a wide variety of office, retail, education and hospitality environments.
Toughened to BS EN 12150, Gx Glass' range of float glass screen products will not scratch or discolour over time, providing a more durable and long-lasting investment when compared with plastic or acrylic alternatives. The glass can also be covered in a specialist coating which offers effective protection against staining and discolouration as well as the adhesion and growth of micro-organisms.
The innovative systems allow for multiple configurations with both freestanding and mechanically fixed options available in a variety of sizes for both desk and floor level. A wheeled option is also available. The screens are fully customisable and bespoke cut outs can be added for till points where necessary. Finally the range is easy to self-install, however survey and installation services are also available.
Joanna Lush, Business Development Manager at Gx Glass, commented, "Glass is an ideal material to use in the fight against infection as it is non-porous, meaning it will not absorb particles and is easily disinfected. This contrasts with plastic or acrylic screens, which over time can scratch and degrade, becoming more porous and susceptible to the transmission of germs.
"Our range of hygiene screen and sneeze guards are flexible and adaptable to a given environment with a variety of fixings available. We can also provide further options beyond just hygiene purposes, such as company branding, coloured panels, and even magnetic notice board options."
For more information on Gx Glass and its range of products, please visit: www.gxglass.com.