Without decorative column casings, many hotels, restaurants, gyms and sports facilities would be considerably less attractive leisure environments, but decorative casings from Peterborough based specialist, Encasement Ltd, go beyond aesthetics.
Whilst a key function of the company's casing solutions is to provide a decorative finish that can blend in or contrast with a building's décor, column casings also perform an important practical role as they are primarily installed to conceal structural steelwork and building services.
As hotels, sports and leisure facilities typically deal with large numbers of visitors and guests, often with high traffic areas in reception foyers, dining areas, fitness suites and other public spaces, this has an important influence on the casings' specification, as durability is an essential requirement for most projects.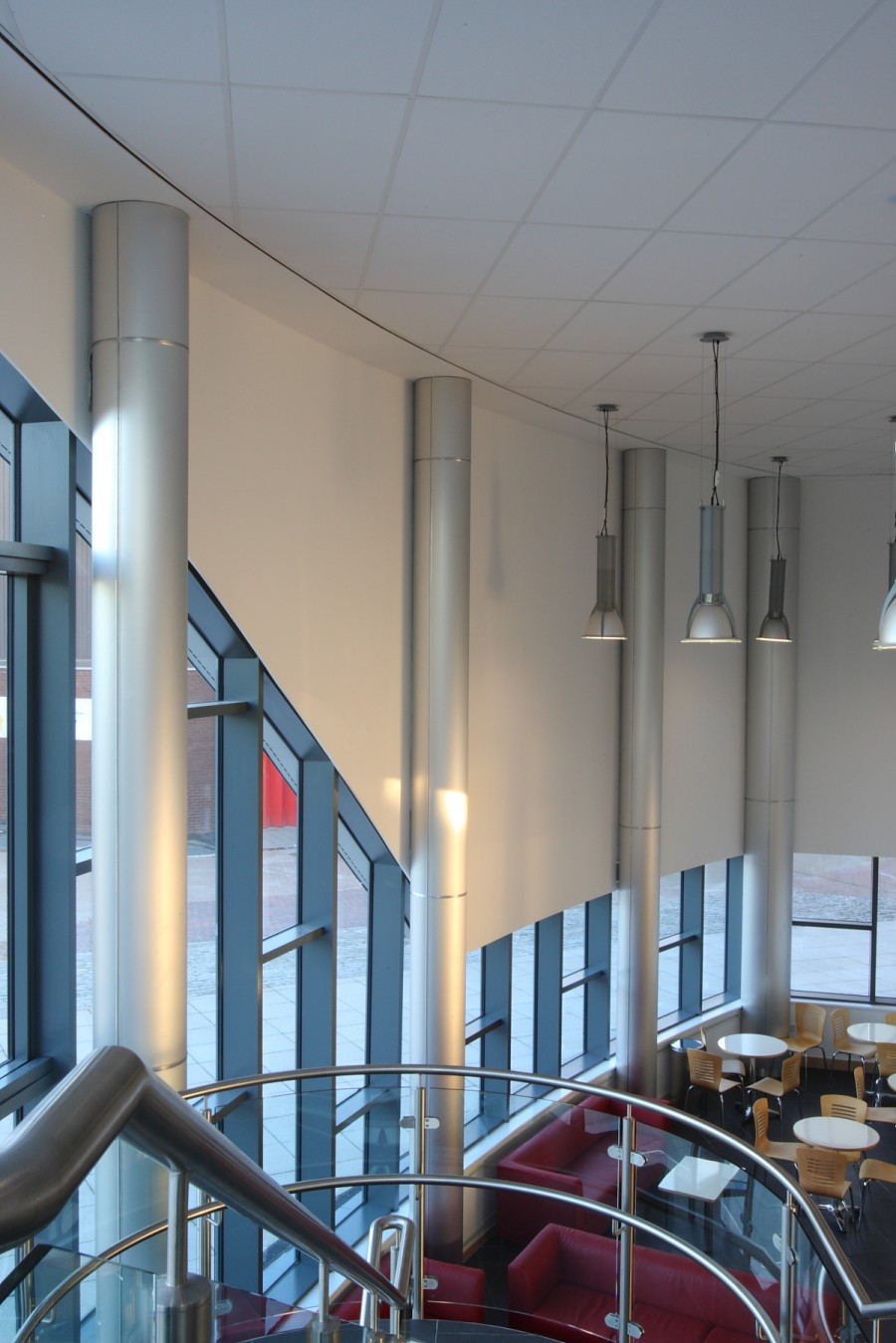 Gateshead International Stadium

The ability to understand and meet these requirements from architects, specifiers, contractors and specialist leisure sector design teams, are key factors that have influenced the growth and development of Encasement's product range, which are widely used in leisure and recreational projects.
Encasement is probably best known for its extensive column casings range that includes pre-formed plywood and glass reinforced gypsum (GRG) for interior use, together with aluminium, stainless steel and glass reinforced polymer (GRP) casings, which are suitable for both interior and exterior applications due to their durability and inherent weather resistance.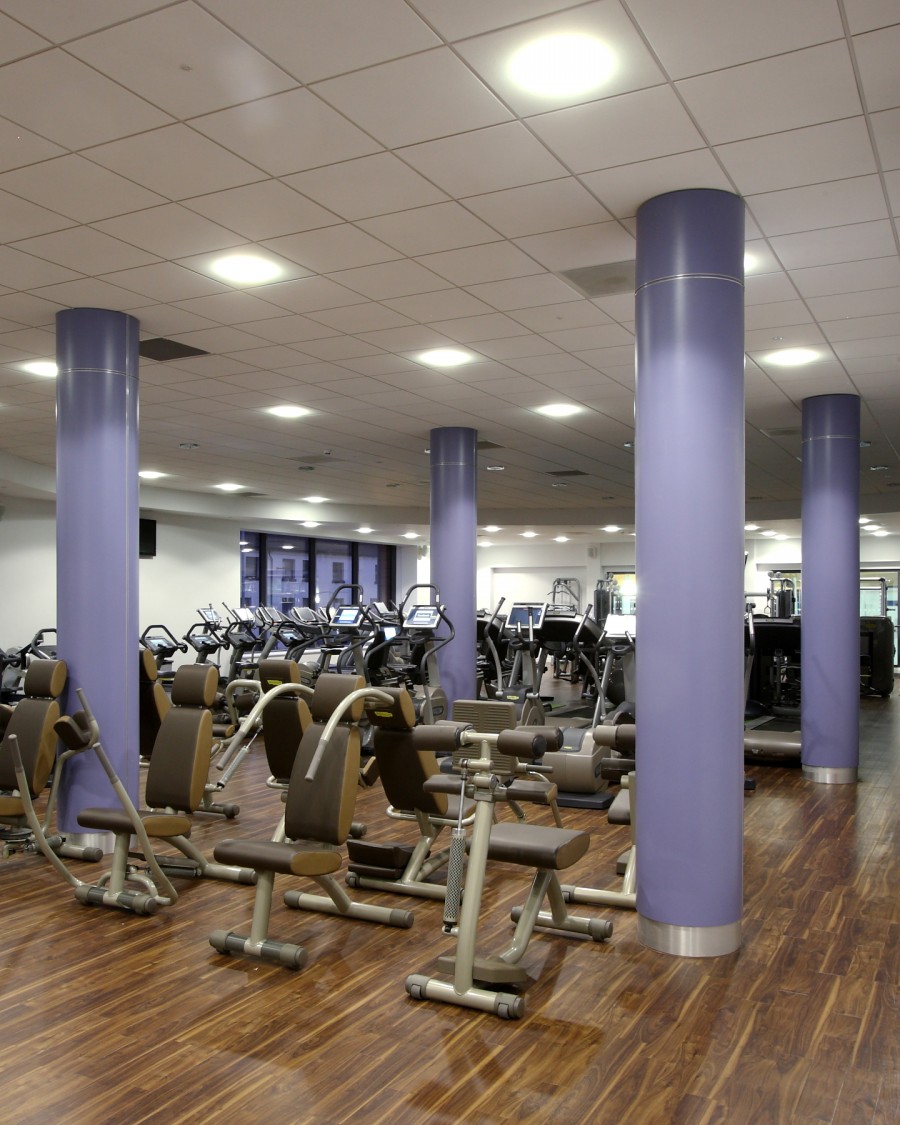 Jubilee Health and Fitness Centre

Perhaps unsurprisingly, it is the company's 'Forma' metal casings and 'Polyma' GRP range that are used extensively in HSL and recreational building projects, where their toughness, durability and wide choice of finishes make them an ideal solution. Forma, in particular, provides specifiers with an exceptional scope of options and can be specified in a range of shapes including circular, up to 1000mm diameter, or as square, rectangular, hexagonal or bespoke forms.
In addition to recent installations at The National Memorial Arboretum's events & banqueting facility and Premier Inn's flagship hotel in Cardiff Bay, further high profile projects for Holiday Inn, The Mondrian London Hotel, Glyndebourne Opera House and Gateshead International Stadium have all exploited the practical and wide ranging decorative properties of Encasement's 'Forma' and 'Polyma' ranges.
Encasement's 'Circa' and 'Quadra' ranges are also used for interior projects within a range of hotel, leisure and fitness projects. While both ranges are manufactured from FSC® certified plywood to comply with sustainability codes and environmental procurement policies, the main difference between the two types is their shape.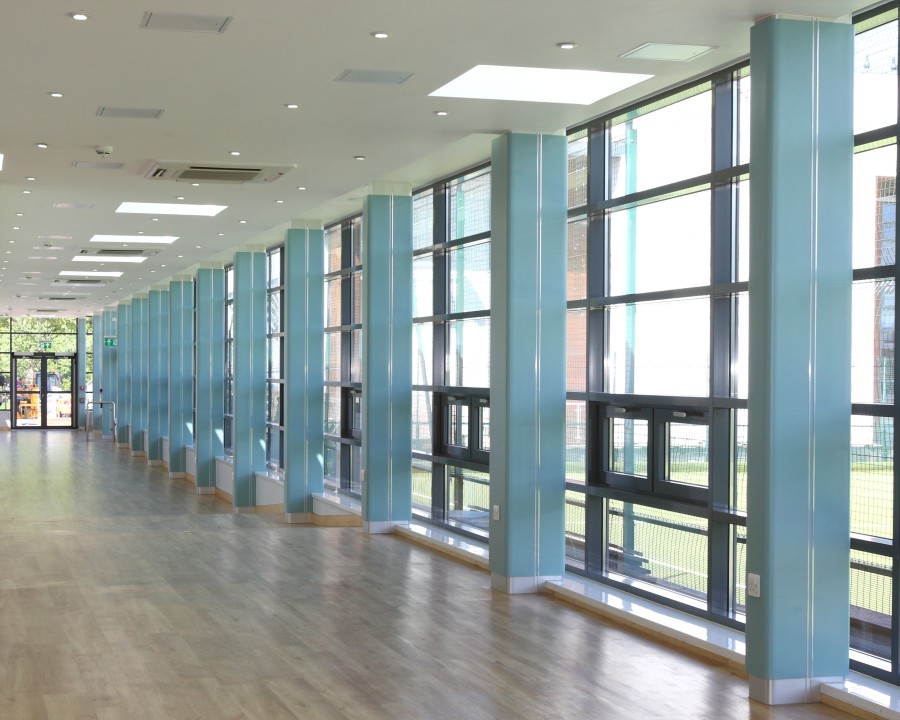 Dame Kelly Holmes Sports Centre

'Circa' covers applications where round and extended circular forms are specified, while 'Quadra' provides designers with the option to use square and rectangular profiles. The unrivalled palette of finishes available include plain, textured and patterned laminates from specialists such as Formica and Polyrey, together with real wood veneers, although they can also be left plain for painting on site in any colour. However, the range of colour options combined with their ability to resist scuffs and scratches has made decorative laminates the most popular solution.
The Dame Kelly Holmes Sports Centre, Scotland's Turnberry Hotel, Jean Brown Indoor Arena and the Jubilee Fitness Centre in Stoke are typical examples of how 'Circa' and 'Quadra' casings effectively conceal structural steelwork while their colourful and durable finishes enhance the interior design.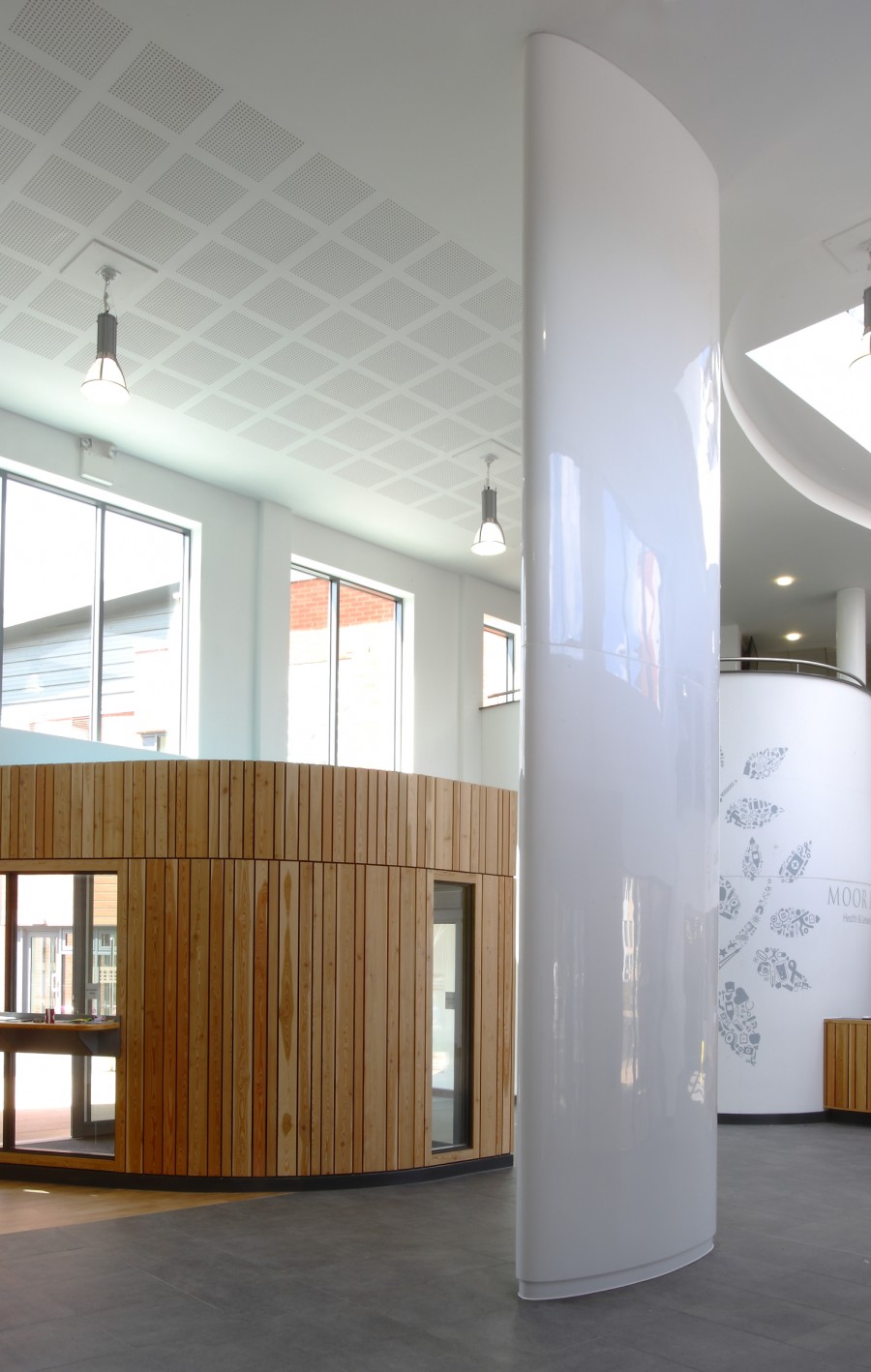 Moor Park Health and Fitness Centre - Blackpool

Encasement's Managing Director, Martin Taylor, commented: "Column casings provide a perfect mix of practicality and aesthetics, which are essential considerations for all leisure buildings.

Also, our wide product range, allows specifiers to source a range of specialised casing solutions from a single company with high levels of expertise and experience in this sector. We also have our own contracting arm, which enables us to offer a full supply and install service to support contractors."