Our pipe & fire sprinkler boxings are among the most popular products of their type and have been used for more than 20 years in social housing projects across the UK to conceal all types of plumbing services including fire sprinkler systems, central heating and radiator pipework.
Manufactured from high quality 9mm thick moisture resistant MDF, the boxings are available in either two-sided 'L' shaped or three-sided 'U' shaped profiles and are supplied as standard with an easy to clean white painted finish. An FSC® Chain of Custody certified option can also be specified to comply with public sector sustainable sourcing and procurement policies.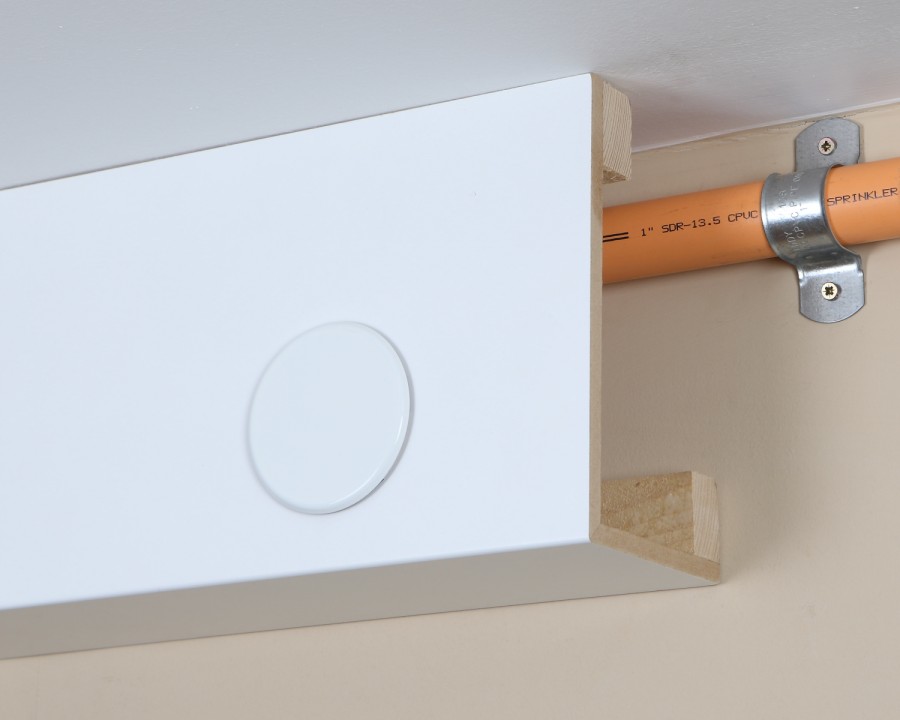 In addition to our standard fire sprinkler boxing, our 'FR' flame retardant sprinkler boxing provides the same aesthetic finish, but is designed for use where flame retardant boxing specified for either new or retro-fit installations and is manufactured from 12mm thick Euroclass B compliant material.
Quick to install, they can be easily cut to length and drilled to fit around the individual sprinkler heads, before securing using timber battens and screws, which also allows easy access for routine inspections.

For increased versatility when boxing in sprinkler pipework, both our FR and non-FR ranges are supported by a range of dedicated accessories, which includes internal and external corners, as well as stop ends, fixing battens and screws.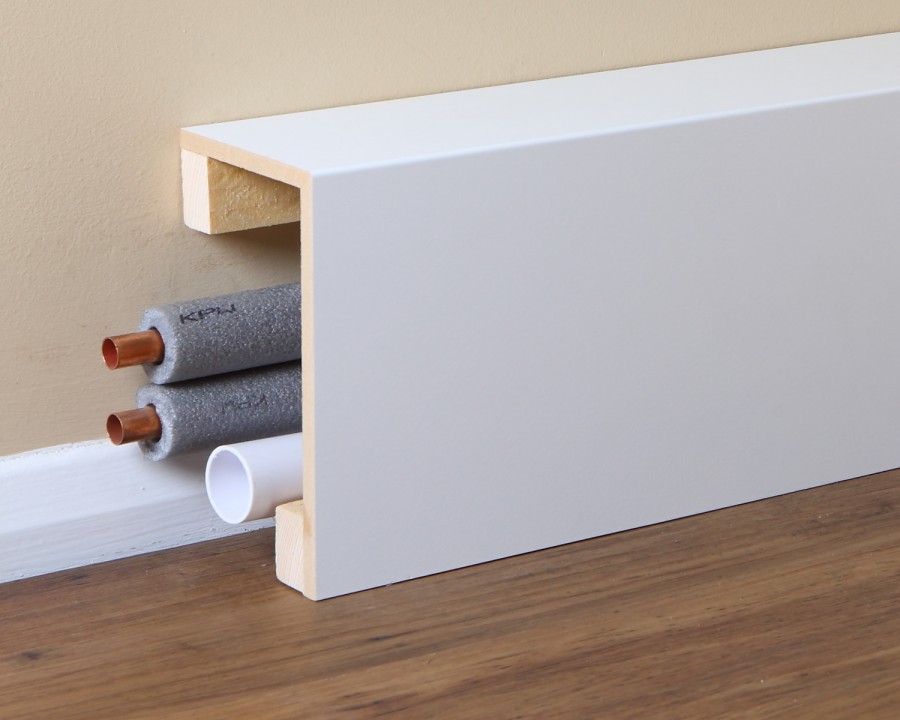 Supplied in 2400mm lengths, as well as a 3050mm option for our non-FR range, each is available in 65 different standard profile sizes for easy selection, although bespoke dimensions can also be manufactured to order.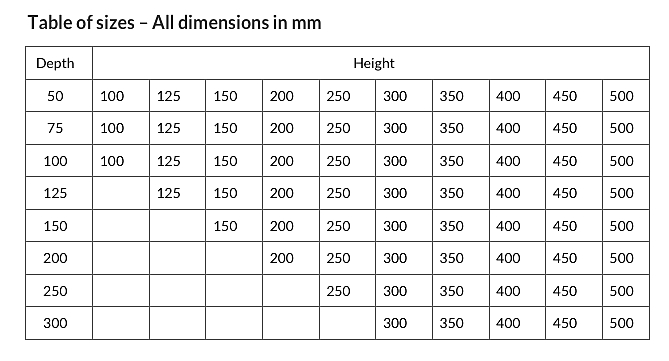 Key facts:
Versatile solutions to cover most pipework installations
Comprehensive range of profile sizes and lengths
Manufactured from moisture resistant MDF
FSC® certified option available
Non-standard profiles and lengths available
Full range of dedicated accessories for standard and FR products
Cost-effective and easy to install – saves time on site