Recycling just got cuter
Envirowise found that on average 70% of office waste is recyclable but only 7.5% reaches a recycling facility. Waste has become one of the greatest concerns around the world, yet workplace recycling and waste plans are an afterthought with bins under desks or hidden in cupboards to maintain aesthetics.
So the award-winning 'designer bin' people at Method set out on a mission to create a product family that enables workplaces to effectively change workplace recycling behaviours beautifully - and they have. With Method, organisations have managed to slash waste in half, or even more.
In fact, they've just launched the latest addition to their product family; a beautiful, functional 20L recycling bin developed with a keen eye to sustainability. The bin is designed to work seamlessly with Method'scurrent offering, creating an effective recycling system for the modern space.
The Method System is focused on beautiful bins that a modern organisation would be proud to have out in their space. Complementing modern aesthetics and becoming a visible statement of their commitment to recycling and sustainability in the midst of the waste crisis.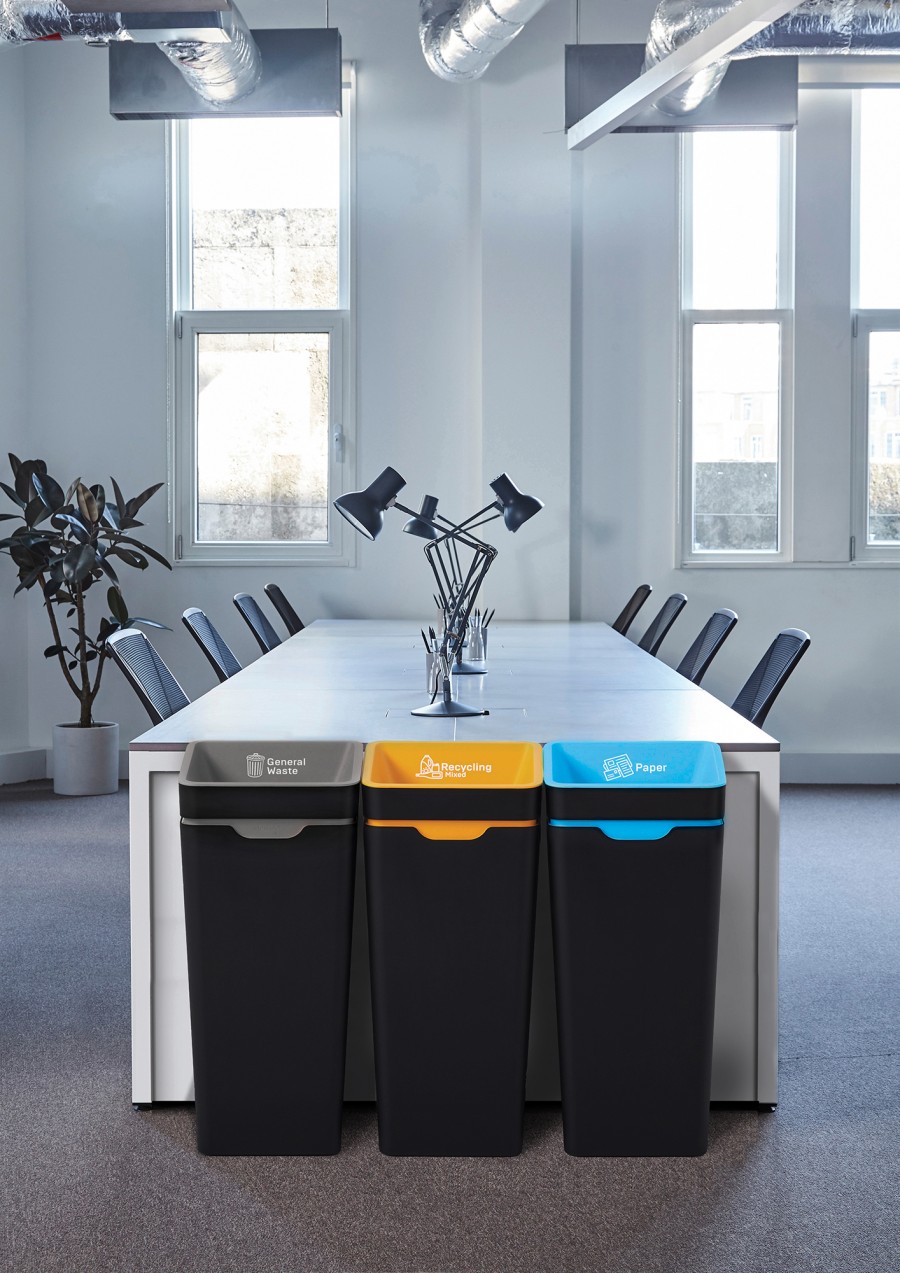 Better yet, the bins not only change recycling behaviours but the black components of the bins are made of 100% recycled materials (comprising of over 80% of the product overall), while maintaining recyclability. Not to mention Method are a certified BCorp, who're here to help you to make a visible difference.
The bins are featured in spaces around the world from the corridors of world renowned British architects Foster + Partners, to The Office Group's design led co-working spaces who promoted the design of the 'Method Twenty'. . As well as, the Sydney Cricket Ground, Qantas, Canva, Xero and many more.
What can Method Bins do for your space?
We all know that the design of a space has the opportunity to inform individual and group behaviour. This is why years of research and design has gone into the Method System, to ensure we have products that are effectively change workplace recycling behaviours.
Traditional waste systems featuring lone general waste bins and desk bins make it too easyand convenient for users to dispose of all materials mindlessly. So having recycling and waste stations placed throughout a space makes all streams available when they're disposing of an item. Further, being in the view of others individuals are more inclined to consider where their waste should go, even subconsciously.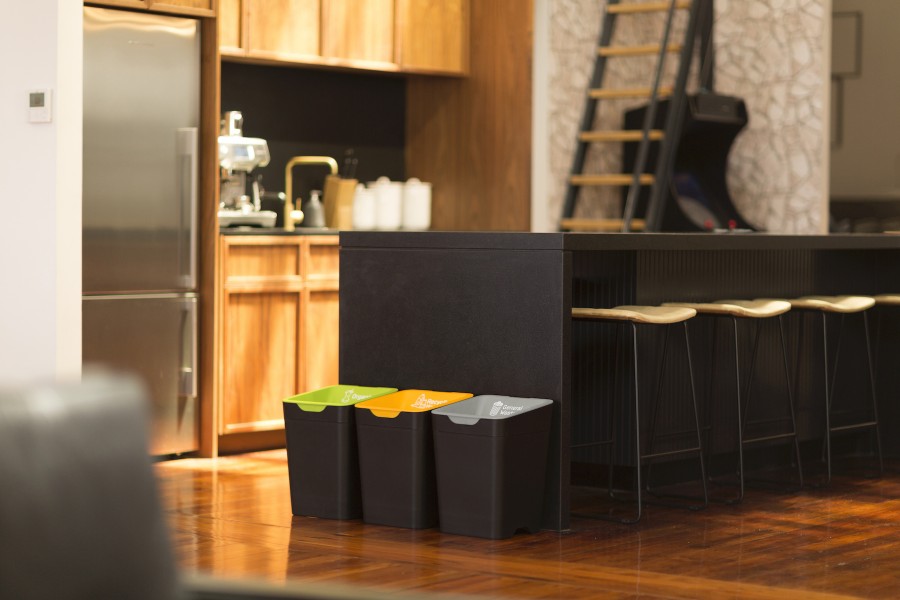 A major component of creating a habit is consistency, so Method's 60 and 20L bins are designed to make waste and recycling consistent throughout a building. With regular interaction with the colour coded bins, recycling becomes an unconscious habit.
Finally, having the bins out in the open generates conversations, increases awareness and education. Most of us recycle at home, so we need to make sure that our workplaces are set up to facilitate and encourage sustainable behaviours. It creates a culture of shared responsibility and subsequently can change behaviours outside of the workplace.
Impress your clients by specifying a beautiful, effective recycling system, get in touch here - methodrecycling.com.