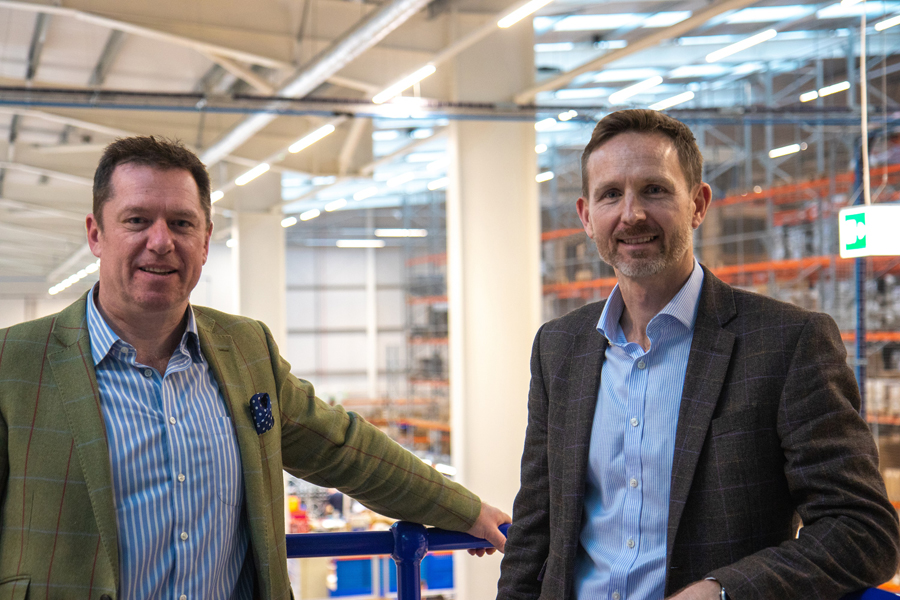 OE Electrics, the Yorkshire-based manufacturer of soft-wiring solutions for office, education and hospitality environments, has announced two key appointments after experiencing rapid growth in 2019 and as it continues its ambitious plans for the next five years.
Patrick Tarbit has been appointed as Sales & Marketing Director and Iain Farthing as Global Client Manager.
Tarbit joins the company after a successful career in IT and Telecoms, at Nortel, Lucent Technologies and Cisco spanning over two decades. His experience includes building and leading channel and end-user sales teams to achieve high growth within the tech sector, including Telco, Media and Small Business, driving consistent growth across network communication, software, and cloud adoption.
Commenting on his appointment, Patrick Tarbit said: "I'm very excited to join the OE team to lead Sales and Marketing. I've known OE for a number of years and have been constantly impressed by the growth and evolution of the business and portfolio. We have some exciting new product launches this year, which will bring great new potential to our customers and partners, to transform agile and flexible working and hospitality environments."
As part of its expansion, OE Electrics is building a new team to focus on key global accounts and new markets. Farthing joins the business to lead this drive after holding a range of successful sales positions throughout his career, with particular expertise in the tech sector, having worked with Red Hat Software, Oracle and Microsoft. More recently, he worked as a director of Luna Tile and Stone working on fit-out projects and with contractors.
Iain Farthing said: "This is something of a hybrid role, building relationships with end users and as well as architects and designers and fit-out providers. This enables me to utilise the experience that I've built over 30 years working in both the Tech and Construction industries. To join the market leader, with new products due to launch this year, is fantastic, and has the feel of a start up within a well-established and respected organisation."
The company experienced significant growth in 2019, winning the Growth 100 award for export along with the coveted Queens Award for International Trade, among several others. Its plans for the next five years include continued expansion overseas and diversification into new sectors.
David Masters, group managing director, OE Electrics, said: "Patrick's experience will help OE pursue further growth of the sales team into new markets and ensure both new and existing customers continue to receive the highest level of service and support. Iain's expertise will help OE Electrics engage with larger enterprise accounts, with resulting projects working through OE's existing furniture and dealer channels to drive joint sales growth. With all of the above, and more announcements later in the year, the OE team is very excited to continue working closely with our customers and partners, to achieve joint success in 2020 and beyond."