Despite workloads across the UK's construction and infrastructure sector stabilising for year end, uncertainty over the next stages of Brexit is still holding back investment, according to the results of the Q4 2019 RICS Construction and Infrastructure Market Survey.
This quarter, workloads continue to rise with 12% more respondents seeing a rise in workloads rather than a fall. It should be noted that - while positive - this figure is well below pre-referendum results, when responses averaged a net balance of 36%.
In Q4, infrastructure has seen the strongest growth, with 17% more contributors reporting a rise in workloads. Private housing also continues to see strong growth, with 15% more chartered surveyors reporting a rise.
As a potential visible impact of policy change, it is interesting to note that since the start of 2019, workloads in public housing have also risen. An extra question was added to the survey this quarter to ascertain the impact that lifting the Housing Revenue Account borrowing cap has had on social housing. 34% more surveyors reported an increase rather than decrease in expectations for council house building workloads over the coming twelve months.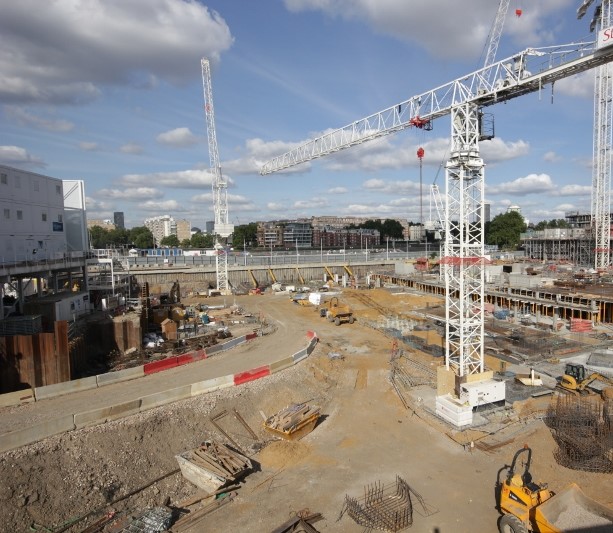 Activity in the private commercial sector has also increased in Q4 with a net balance of 11% of respondents seeing a rise, up from 2% in Q3. However, workloads in industrial remain at a near standstill for the fifth consecutive quarter.
With 45% of the responses to the latest survey coming in post the General Election result, the RICS market confidence indicator rose to 35% in Q4, suggesting that the end to some uncertainty has renewed confidence in the market.
Even with the increase in workloads, respondents are still cautious over Brexit. Anecdotally, respondents to the survey suggest this is one of the main reasons for holding off on investment decisions. 25% more surveyors will likely decrease investments on fixed assets including equipment and software in 2020, and 33% more intend to curtail workforce development and training. However, when asked how business enquiries for new projects or contracts have fared in the past three months, 16% more respondents report an increase rather than a decrease.
Also, despite ongoing recruitment challenges, and with surveyors continuing to report full order books, a net balance of 39% of respondents have increased their headcount in the past three months. 42% of respondents still anticipate skills shortages to impact growth across the sector for the future.
Jeffrey Matsu, RICS Economist, commented: "While momentum across the industry has eased in recent years, surveyors continue to report full order books and constraints on capacity that suggest anything but a recession.
"The General Election result last month provided a welcome relief to market confidence with the anticipation of additional fiscal spending to be announced at Spring Budget pushing year-ahead workload expectations higher. That said, the yet-to-be-known relationship with the EU has kept the economic outlook fragile which is affecting business' intentions to invest."