The future is looking brighter for construction firms following the Conservative government securing a majority to drive through its manifesto of an agreed Brexit deal, and its commitment to a substantial increase in public sector expenditure, including increased investment in the built environment.
The updated Glenigan Construction under the Conservatives 2020-2021 Construction Industry Forecast is heralding a 2% rise in the value of underlying project starts in 2020 and a further 5% in 2021.
Private and affordable housing, education, health and civil engineering work are the main bright spots.
The outlook for new construction of warehousing/logistics and London office space remains promising too, and the hotel and leisure sector is set to stay on a growth path. Meanwhile, starts in the community and amenity sector are set to pick up next year, helped by a healthy pipeline of Ministry of Defence work.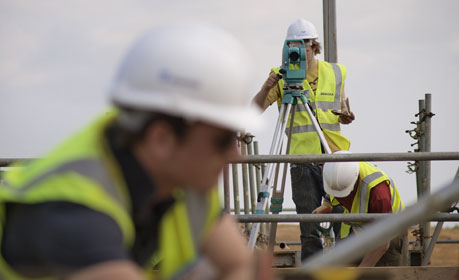 Post-Brexit nerves may create a dip in industrial, commercial and retail construction activity next year however, before stabilising in 2021.
Affordable housing activity has picked up during the current year and further growth in this area is forecast for 2020 and 2021. In contrast, student accommodation work has faltered during 2019, having been an important growth area for the sector in recent years. A further weakening in student accommodation work is expected to drag project starts lower next year, before the sector returns to growth in 2021.
An increase in school building projects is forecast to drive sector activity as local authorities tackle a shortage of secondary school places as the number of secondary school age children in England is projected to rise by 13.6% over the five years to 2022. A fall in universities capital spending is expected to temper the overall growth in education sector work.
The outlook for the health sector is brightening with increases in NHS capital funding promised by the new government, which is expected to lift project starts over the next two years. The scarcity of projects currently in the development pipeline is expected to limit initial sector growth to just 3% next year. Starts are subsequently forecast to gather momentum during 2021, rising by 8%, as NHS trusts develop and implement their investment programmes.
The government has pledged to significantly increase investment in the UK's infrastructure. In many areas such as energy and broadband, such investment will be delivered by the private sector.
Where additional public sector funding is potentially available in areas such as roads, it will take time before additional projects are 'shovel ready'. Accordingly, we anticipate that initially the additional funding increases will be directed at areas such as tackling the maintenance backlog on the nation's roads.
Civil engineering activity has grown sharply this year, with underlying starts (with a construction value of less than £100 million) rising by an estimated 22%. A further strengthening is anticipated in 2020 as road, rail and water industry investment programmes gather momentum.
Existing major infrastructure schemes, including Thames Tideway, HS2 and Hinckley Point, are also forecast to lift civil engineering output over the forecast period. Although the contribution and timing of HS2 will be determined by the outcome of the Oakervee Review, initial leaks have pointed to a likely go-ahead. The £1.4 billion Stonehenge Tunnel is currently scheduled to start in 2021, but important planning and contracting hurdles have yet to be cleared.