Predicting construction activity is no easy task in the current political and economic climate.
But for all the current uncertainty, The Glenigan Construction Industry Forecast for 2020 and 2021 highlights a series of bright spots across the industry which should underpin the growth of new activity in the years ahead.
Assuming a Conservative majority government is elected this month, Brexit is agreed, and an EU trade agreement is put in place, Glenigan forecasts that after a 1% rise in 2019, the value of underlying project starts will rise by 2% in 2020 and by a further 5% in 2021.
The main bright spots are private and affordable housing, education, health and civil engineering work. Post-Brexit nerves may create a dip in industrial, commercial and retail construction activity next year before stabilising in 2021. But the outlook for new construction of warehousing/logistics and London office space remains promising and the hotel and leisure sector is set to stay on a growth path.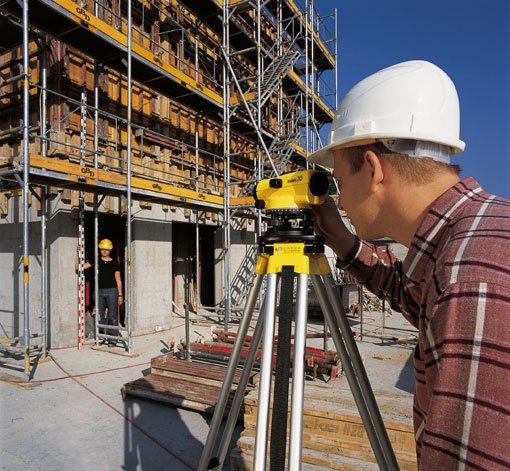 Meanwhile, starts in the community and amenity sector are set to pick up next year, helped by a healthy pipeline of Ministry of Defence work.
Helped by a rebound in buyer confidence, the value of private housing starts is forecast to rise by 9% next year to £19,385 million and increase by a further 10% in 2021. This chimes with a recent HBF/Glenigan Housing Pipeline report which showed that despite current uncertainties, the housing market is set to continue growing after nearly 380,000 outline planning permissions were granted in the first half of 2019.
One hotspot for private housebuilding is likely to the West Midlands, particularly after 1,200 plots were recently registered with the NHBC in Birmingham for the 2022 Commonwealth Games. Glenigan Construction data shows that a contract has recently been let in the city for a £42 million scheme of 208 flats at Parry Barr for Birmingham City Council where work is set to start in the new year and Kier Construction is the main contractor (Glenigan Project ID: 19389789).
After weakening this year, Build to Rent construction activity is forecast to resume growing over the next two years, assuming the threat of new regulations and rent controls under a Labour government recedes.
Glenigan Construction data points to a strong pipeline in the sector. In Brighton for example, tenders have recently been returned and work is set to start next spring on Legal & General's £80 million New England Quarter Build to Rent scheme involving 208 flats along with office/research/retail units (Glenigan Project ID: 18039334).
After an estimated 25% rise in the value of affordable housing starts this year, Glenigan expects further growth in the sector in the next two years. Meanwhile, an improvement in housing associations' ability to finance developments and the Conservatives' pledge to invest more in public housing bodes well for social housing construction activity. Although a subdued outlook for student accommodation means the overall value of social housing starts will dip next year it is set to rebound strongly, rising by 9% in 2021.
The need to build new schools and expand existing ones to match rising pupil numbers should bolster construction in the education sector, particularly in London and the major cities. Glenigan forecasts school building starts will rise by 8% next year and by a further 7% in 2021.
Major current projects in the sector highlighted by Glenigan Construction data include the £22.5 million extension of Dover Grammar School for Boys for Kent County Council where work is set to start next year (Glenigan Project ID: 15046722).
Health-related construction is set to benefit from an uplift in NHS capital budgets over the next two years, particularly at NHS England where capital funding has risen by 14% to £6.7 billion for 2019/20. One of the largest hospital-building schemes in the pipeline highlighted by Glenigan Construction data is the £90 million extension of Leicester Royal Infirmary for University Hospital of Leicester NHS Trust. Planning works are underway and work is scheduled to start in 2021 (Glenigan Project ID: 18314650).
Civil engineering construction is also set to benefit from more government spending - particularly by Highways England and Network Rail - and as the water industry's AMP 7 investment programme gets underway. Having risen by 22% this year, the Glenigan Construction Industry Forecast is forecasting the value of underlying starts for civil engineering projects will rise a further 5% next year.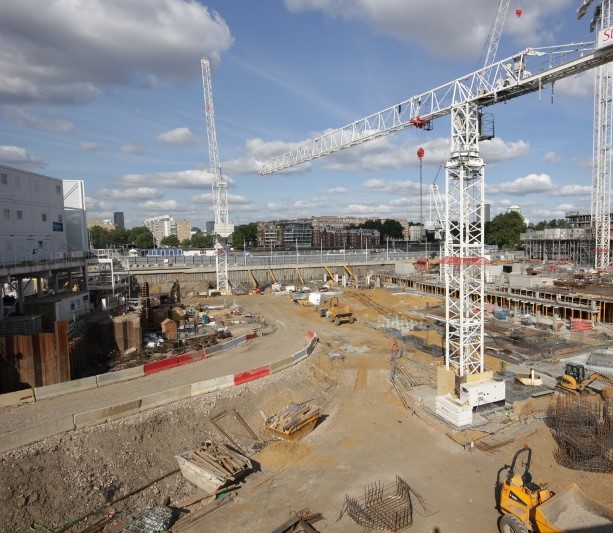 Meanwhile, large projects such as Thames Tideway, Hinkley Point and HS2 (subject to the Oakervee Review) should sustain construction activity in the civils sector whilst the £1.4 billion Stonehenge Tunnel is set to start in 2021. Glenigan Construction data shows that tenders have recently been returned on one key Highways England project set to start in the new year; a £130 million series of junction improvements on the M27 around Southampton Airport (Glenigan Project ID: 14429873).
Buoyant demand for new logistics space to meet demand from online retailers should sustain new construction of warehousing and distribution space, particularly in the Midlands, North West and parts of the South East. Glenigan estimates that the value of warehousing and logistics construction starts rose by 2% this year to £1.86 billion and forecasts that it will stay close to this high level for the next two years.
One significant project in the sector where Glenigan data shows tenders are currently being invited is the former Peugeot factory at Site C on Prologis Logistics Park at Ryton near Coventry. Work is set to start in the new year on the £49.5 million development (Glenigan Project ID: 14441522).
London looks set to be a bright spot in the commercial office sector. The value of new office construction starts in the capital has risen by 16% so far this year. Meanwhile a 24% rise in the value of detailed planning approvals in the first ten months of 2019 suggests starts will continue to rise next year.
Glenigan data highlights major commercial projects in London which are getting underway. In Whitechapel High Street for example, construction started last month on a £70 million refurbishment and extension at Central House for Frasers (Central House) where BAM Construct UK is the main contractor and work is set to continue for two years (Glenigan Project ID: 16008554).
In the regions, a recent increase in completed space in major cities may slow new build starts but could prompt more refurbishment and upgrading of secondary office space.
Expansion plans by the major hotel chains and the popularity of 'staycations' should help sustain construction activity in the hotel and leisure sector. A high level of detailed planning approvals, particularly in London, has created a healthy pipeline in the sector which should mean more construction activity in 2021, particularly if Brexit is resolved. Glenigan is forecasting a 1% rise in the value of underlying starts in the hotel and leisure sector next year and a 5% increase in 2021.
The growth of online shopping will continue to take its toll on construction activity in the retail sector. That said, new construction by discount stores such as Aldi and Lidl has helped to produce a 1% rise in the value of retail sector starts this year. Meanwhile, building work on refurbishment of existing stores to meet the online challenge should provide opportunities for contractors.
Other political scenarios will inevitably mean different outcomes for the construction industry. If a Labour majority is returned, private investment is likely to be subdued as the government seeks a new EU withdrawal agreement. But Labour's proposed £250 billion National Transformation Fund, its support for HS2 and its ambitious programmes for household energy efficiency and plans to expand social rented housing would generate more government-funded construction.