A chronic lack of social space at lunchtimes and a limited budget prompted a Northamptonshire school to commission a beautiful all-glazed extension for its campus from Streetspace.
Sponne School was faced with a huge challenge as it only had sufficient dining room seating for 150 pupils, yet had 1,350 on the school roll. Lunchtimes were a nightmare with fed-up students sitting on corridor floors and eating off disposable plates.
Streetspace was commissioned to tackle the problem and, for the budget available, recommended an all-glazed extension to transform an outdoor space into a dining room for 200 students.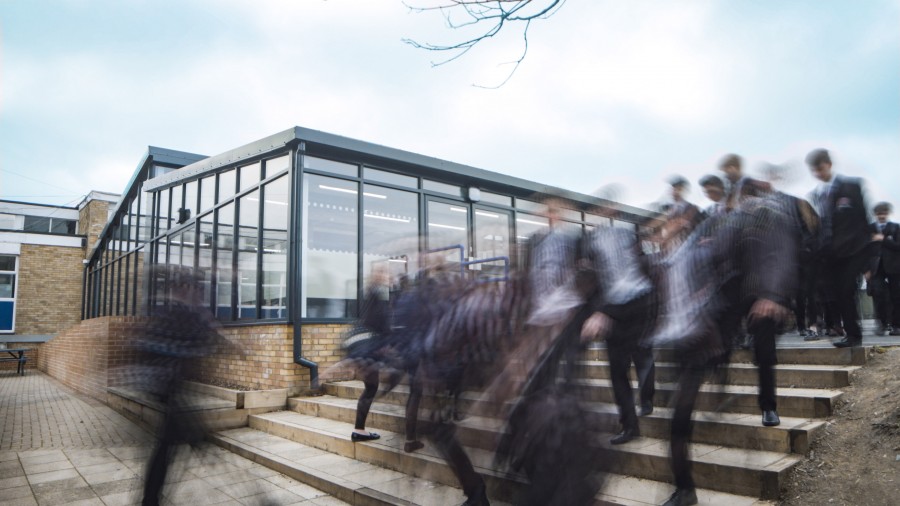 ZONE™ glazed structures are unique to Streetspace and the bespoke glass building integrates perfectly with existing structures – at a fraction of the cost of a tradition build.
Fitting within the available budget, Streetspace created a large additional dining space transforming an unremarkable space outside into a bright, stylish and highly effective new social space available for both break-out lessons as well as breaks and lunchtime meals.
The glass structure is more cost-effective and offers better durability than many traditional builds, and the design included heating, cooling, ventilation and insulation requirements. It created the perfect covered space – protected from all the elements – all year round.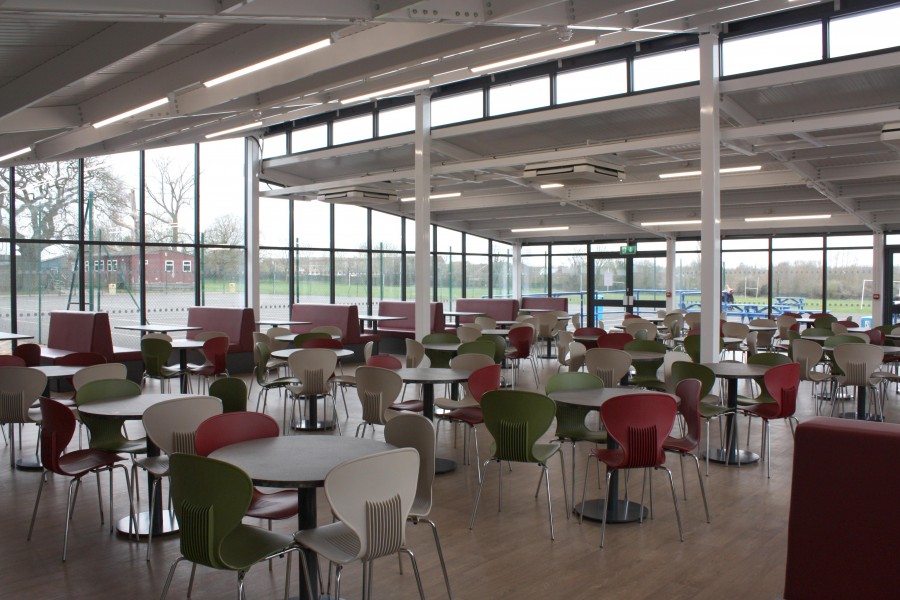 Sue Wagstaff, Business Manager at Sponne School, said: "It is busy at all times from before school, during break, lunch and after school. The sixth form have also made use of it as a quiet study space where they can go and grab a coffee and do some work in a lovely light environment. I would recommend Streetspace and encourage other schools to come and have a look, as it is even better than we imagined when we started the project!"
To find out more about Streetspace ZONE™ glazed structures or ORION™ Barrel Vault Recreational Space covered canopies, visit www.streetspacegroup.co.uk
Video link: https://www.youtube.com/watch?v=fNs4v2imEt0&feature=youtu.be