Offering specifiers and architects complete design flexibility, fibre cement slates not only improve the visual style of a build, but provide impressive longevity. Rivendale, Birkdale, Garsdale and Thrutone fibre cement slates are a practical yet stylish offering, available in numerous finishes and colour options, suitable for a wide range of applications.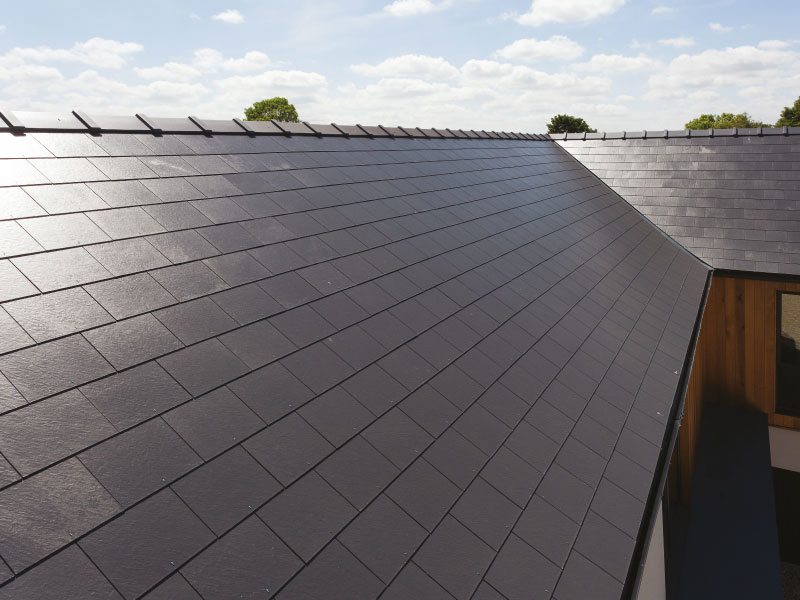 The Rivendale range is ideal for use on houses where a natural aesthetic is sought as it combines modern technology with a traditional looking slate. The slate features a finely detailed surface and dressed edge and is available in striking Blue-Black and Cromleigh Graphite. The light weight and easy installation of this slate makes Rivendale a firm favourite with both architects and contractors alike.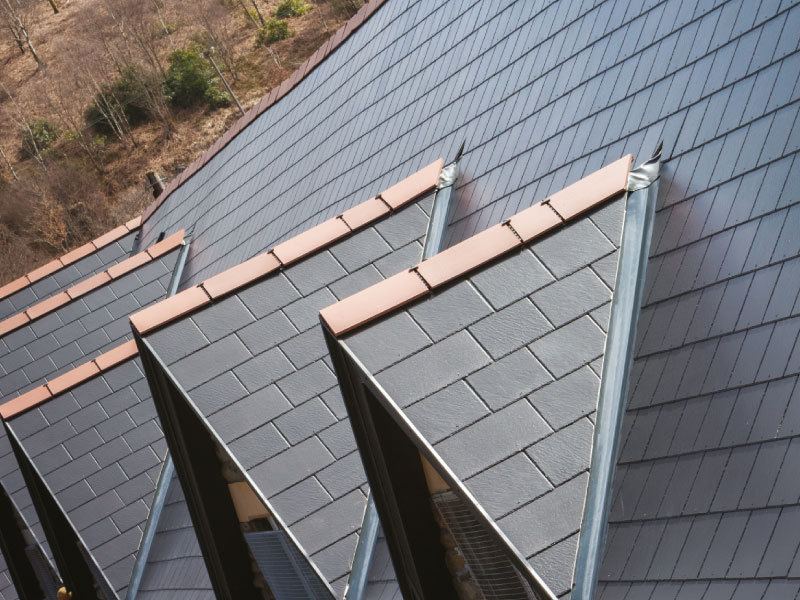 The smooth surface and dressed edges of the Birkdale range is ideal for those trying to achieve a timeless aesthetic, while the detailed surface and square edge of the Garsdale is great for those looking for a traditional look.
Finally, the Thrutone range offers a sleek, aesthetically pleasing look, as it features a smooth surface and clean-cut edges. All four ranges can be used for both roof and facade, making them incredibly versatile, and a great choice for creative projects.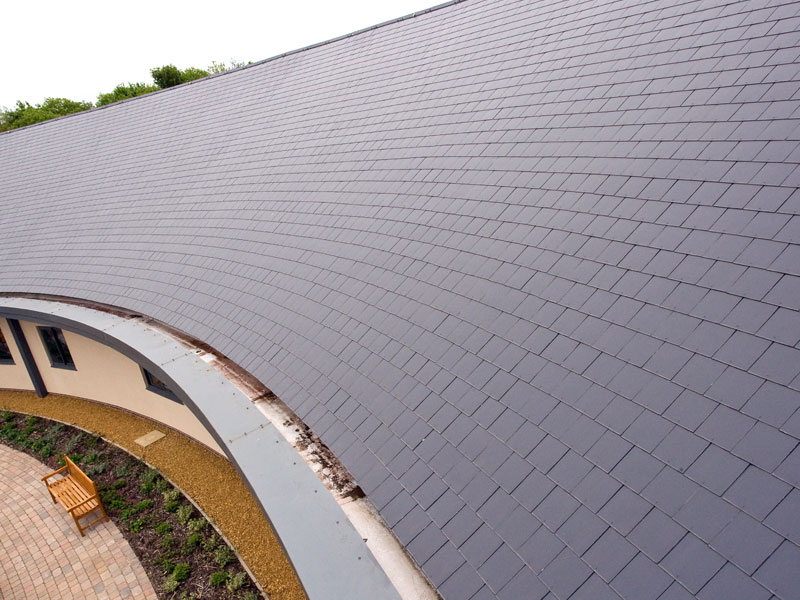 Eternit's fibre cement slates are perfect for homes where sustainability is a high priority as the slates are BES 6001 accredited for their responsible sourcing and also rated an A plus in the BRE Green Guide.
Eternit slates offer a 60-year life expectancy and are fully certified under the CE certification system, resulting in a high performance product that will provide the greatest aesthetics and longevity.
Eternit fibre cement slates offer installers the ideal solution to create a stylish roof that is build to last. For further details about Eternit slates please visit: www.eternit.co.uk