Current Housing Minister Esther McVey has pledged the Government will hit its 300,000 target for new homes during a speech to the RESI Convention 2019.
The Minister, appointed by Prime Minister Boris Johnson, pointed to progress made through schemes such as the Affordable Homes Programme.
She told the industry event that sheis confident the 2020 target will be reached and revealed that in Greater Manchester, the number of extra homes built is rising by more than 12% and in Birmingham by 80%.
Ms McVey said the target was achievable if new technology and modern methods of construction were more widely utilised by both the public and private sector. She maintained that the UK was well-placed to lead the way ininnovation in the housing sector and that new homes need to reflect the needs of people including young single people, divorcees, elderly, disabled people and families.
"We could become global leaders in the world of house building, of high end engineering, manufacturing, 3D specification, architecture and traditional build too," she said.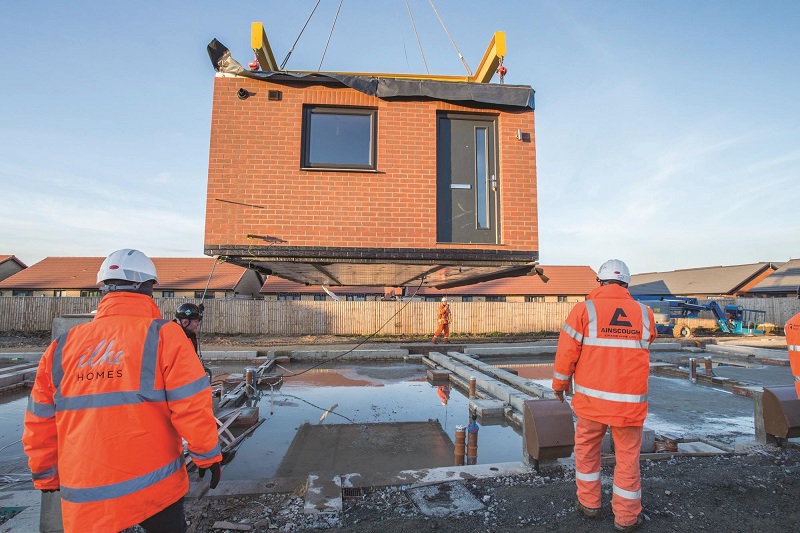 "You're not just living in a home, you can prosper from having a job in creating those homes, when we are building at such a significant scale and pace, the career opportunities are huge. And we can set new housing standards for the rest of the world."
Her speech came a week after ilke Homes, a leading manufacturer of modular homes, launched the UK's first onsite academy to train up the next generation of housebuilders and engineers to manufacture homes in factories, in a bid to ease the current construction skills and housing crisis.
The ilke Academy will hire people from all walks of life, including school-leavers, military veterans, ex-offenders and women. These groups are under-represented in traditional construction and manufacturing.
The ilke Academy will be based next to the ilke Homes factory in Knaresborough, North Yorkshire, which currently has capacity to produce 2,000 homes a year. This will enable new recruits and existing staff to learn a range of vital new skills including engineering, plumbing, manufacturing, carpentry and design.
The academy will also support trainees' professional growth, with a leadership development course already in place offering new recruits internal progression opportunities and a clear career path in the emerging modular housing industry. The academy will welcome 162 new recruits and further the training of current ilke Homes employees, with applications open to 17-year olds through to those extending their career beyond retirement.
ilke Homes manufacture homes that arrive on site with fully-fitted kitchens, bedrooms and bathrooms. This process is twice as fast as traditional house building and results in higher quality homes, due to them being manufacturing on a controlled production line with over a hundred quality checks.
Offsite manufacturing, where homes are manufactured in factories like cars, could play a vital part in helping solve the housing crisis, as recognised by the UK government. It is hoped that building more homes in a controlled factory environment will encourage a new generation of recruits who may find working on a traditional construction site unappealing.*
Dave Sheridan, executive chairman of ilke Homes, said: "We have a responsibility to help people from all backgrounds find employment and for too long, the construction sector has sat on its hands while the skills shortage has hit crisis point. Creating local jobs and helping get more women and young people into the sector have to be priorities. The government has ambitious targets to build new homes and only through investment in factories will this realistically happen. Investment will only flow if the right skills exist – and that's why we are keen to collaborate with everyone in the industry.
"Offsite manufacturing gives people a genuine, clear career path together with the opportunity to play a part in disrupting UK housebuilding. Anyone, be they a school-leaver seeking their first full-time job or a reformed offender, should have the chance to be trained – not least when they can help end the housing crisis by building beautiful, high-quality homes."